Our vision
At Kindergarden, everything we do is focused on the children, from the loving care we provide, to the focus on playful development and the way our branches are laid out. And of course there's our pedagogical program and our approach – it's all about what's best for your child.
All the attention your child needs
All Kindergarden branches operate identically. Our teams are all structured the same way, with each member having their own specialism. This means that the pedagogical staff can devote themselves completely to the children, supported by their branch colleagues. For example, the housekeeping staff keep the surroundings clean and sanitary, and provide a fresh, hot lunch for everyone each day. The branch manager is present on a full-time basis to supervise the employees, take care of the administration and address practical queries from parents. This type of cooperation means that there's all the time in the world for the care, guidance and development of the children.
To find out more about the team members at a Kindergarden branch, go here.
Support from the head office
There are more than 130 enthusiastic staff members at our head office on Herengracht in Amsterdam. They work together to ensure that everyone at the branches can do their work in an enjoyable and satisfactory way, and that the children get all the attention they need. We believe that our branch employees should be relieved of as many organisational tasks and preconditions as possible. Each of the departments at our head office is devoted to a specific area: Client Relations, Facilities, ICT, Finance, Quality & Development, Human Resources, New Business and Marketing & Communication.
Related info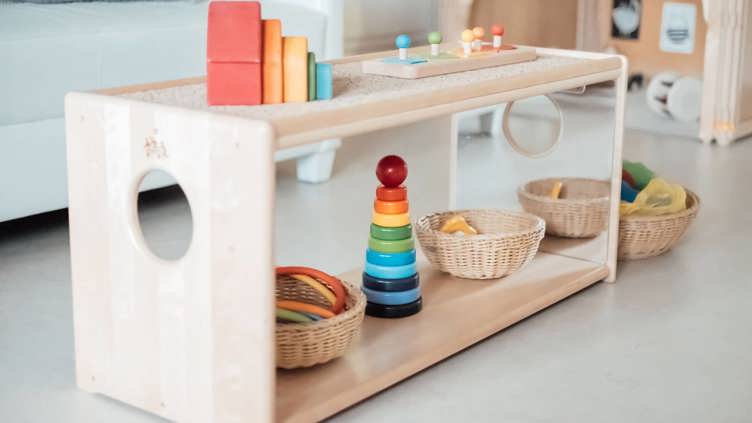 Wereldwijs our pedagogical program
At Kindergarden we think of everything, and this naturally includes our pedagogical program. After all, every child needs attention and guidance in order to reach their full potential. In our Wereldwijs program, we explain how we provide that attention and guidance, and the reasons for our method. Because we have taken such a careful and comprehensive approach to the program, Wereldwijs is the ideal method for our pedagogical employees.
Read more
We continue to develop
The drive to innovate, develop and grow is at the core of who we are. Whether we're focusing on and guiding your child's development, providing training to facilitate the growth of our staff, or working on developing our organization, we've carefully thought about everything we do at Kindergarden, and we'll continue to do so. We continue to evolve.
Read more