Although conveniently close to the downtown area, our Amersfoort location offers a leafy, calm, and intimate setting. Our elegant townhouse is divided into bright, spacious, stimulating, and modern learning environments where your child will love spending their day.

We have everything our tots need – from mirrors to playmats – to discover the world through play and imagination. In fact, we designed this space especially for infants, to help them learn to engage their entire body in play. We usually get our toddlers to work in small groups, where they can tear, cut, paint, do crafts, and generally let their creativity run wild. We dance and move around to music.... and marvel at the sight of the children learning and discovering just what their bodies can do.

You'll find everything you need in our beautiful garden, ranging from a separate baby section to bamboo bushes (for hiding out or playing peekaboo) to a bike lane and planters we use for growing herbs and flowers together.

As well as being easily accessible, we also provide excellent parking facilities.

In this location you will find Kindergarden Bergstraat
Play and relaxation corners

Our baby group(s) have been designed to ensure that every child in the 0 to 2 age range can play and relax in peace and quiet. They can choose from our black and white corner, reading corner, the kitchen unit, the big play mat, or our mirror with tactile tiles.

Studio

We often divide the infant and toddler groups into smaller groups, so we can really focus on a specific activity. Take our studio for instance, where we offer other craft materials than in the general group, such as magic sand.

English lessons

Young children's ears are incredibly receptive to the sounds of other languages. We grasp this opportunity every week so our toddlers get to know English through play. We use our hand puppets Benny and Bella for this. 

Infant and toddler dance

Exercise is important. That's why our dancing instructor gives our infants and toddlers weekly dancing lessons. The children really love imitating movements while at the same time discovering what their bodies can do.
Prev
Next
Horizontal groups
Every child lives in a world where everything impresses – and everything has an impact. That is why we work with horizontal groups at our locations.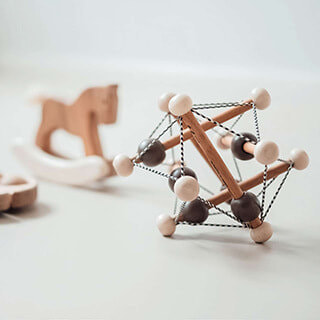 2 Babygroups
0 - 2 year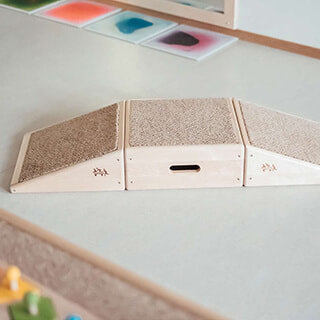 1 Infant group
1 - 3 year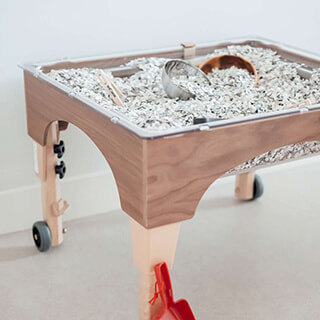 2 Toddler groups
2 - 4 year
Kindergarden Amersfoort is a fantastic place for our son. All the staff working here do their very best for him every day. The rooms are finished with fresh, muted colors and they regularly have new toys. It's a really wonderful daycare center!
Laura de Graaf
Mother of Mees (3 years)
Rates 2021
Rate per hour:
€ 9,19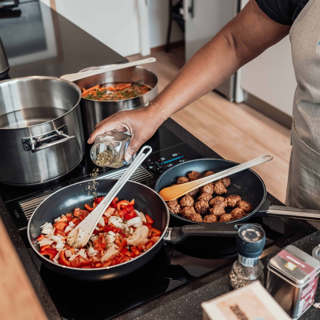 Hot lunch
Freshly and warmly prepared lunch and baby snacks.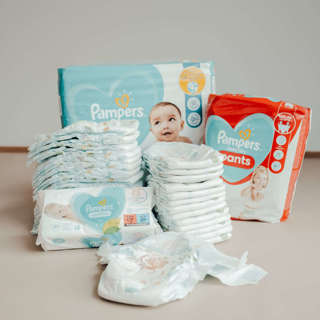 Diapers
Pampers diapers, Pampers Sensitive wipes and Naïf care products.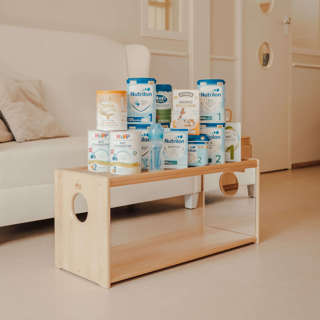 Bottle feeding
All types of bottle feeding, from Nutrilon to own brand to anti-allergens.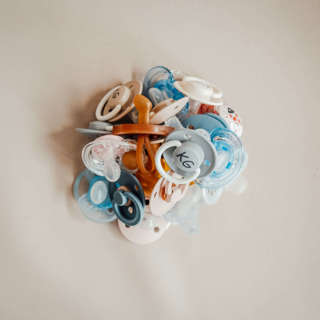 Teats & bottles
All brands of teats, bottles and sleeping bags. We follow the wishes of the parent.
LRK number and inspection report GGD
Opening hours
Monday to Friday: from 7:30 am to 6:30 pm
Meet some of our team members
Ik vind het fijn om in mijn functie collega's te inspireren en mee te nemen in de visie van Kindergarden zodat wij samen kunnen zorgen voor een liefdevolle, leerrijke en veilige omgeving voor alle kindjes. Het pedagogisch beleid en de visie van Kindergarden dragen we samen als team uit en zorgen ervoor dat ieder kind zich in zijn eigen tempo kan ontwikkelen vanuit een positieve kindgerichte benadering. De allermooiste werkplek!
Marjolijn
Pedagogisch medewerker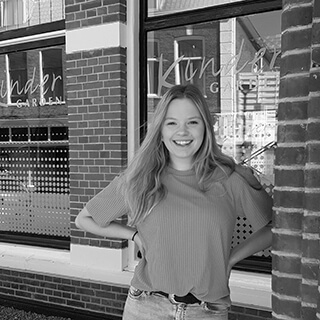 Het leukste aan mijn werk als pedagogisch medewerker is de kinderen zien groeien en stimuleren in hun ontwikkeling. Als ze over gaan naar de volgende groep zijn ze al zo enorm gegroeid, ik kan daar ontzettend van genieten!
Mirthe
Pedagogisch medewerker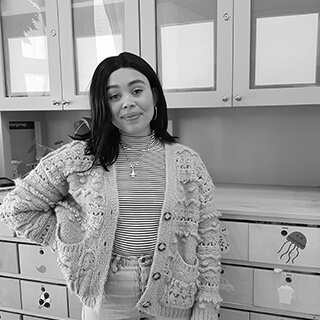 Als BBL student krijg je een unieke kans om je droom tot pedagogische medewerker te realiseren. 
Chanaya
BBL-student
Frequently asked questions
Do you work with waiting lists?
At most centres we work with waiting lists because all places are currently filled. To make a new place available to you, we depend on cancellations or changes to the schedule. This makes it very difficult to estimate how long it will take before placement opportunities arise. We offer places based on the registration date.

We work with two types of waiting lists:
a priority waiting list for brothers and sisters and for requests for extra days from already placed children

a general one for children who have not yet been placed at Kindergarden.
When do I have to register for the waiting list?
We advise you to register your child as soon as possible to increase the chance of a place. We take your wish into account in the planning and of course do our very best to mean something to you.
What are the chances that I will get a place?
That depends on various factors: desired days, how many days it concerns and how flexible you are. For example, a chance of a place for 1 day is greater than for 3 or 4 days in one go. The more flexible you are as a parent, the greater the chance that we can make you an offer.