A spacious and bright "home away from home," the Haveneiland location provides fabulous views over the IJmeer lake. With its beautifully designed patios, it is every bit as welcoming as it looks. For our youngest children, we have a rooftop baby yard that covers the entire floor – it is partly covered and partly protected by a sunscreen that keeps the sun out and the shade in.

For our junior toddlers, we have our own studio, including child-size washbasins and cabinets from which they can grab toys and craft supplies. We respond to the developmental needs of the older toddlers with our activities. Like starting writing. We call this toddler plus activities. We also involve you – parents and other family members – in our community every month through activities such as Love & Valentine's Day, Mother's Day, Sibling Day, and Grandparents' Day.

Whenever the weather permits, we eat outside at our picnic table on our covered patio. Outdoors, you'll find play equipment (climbing frames made from natural materials), a sandbox, and a vegetable garden, where we grow herbs and vegetables that we all eat and enjoy together.

Haveneiland is easily accessible and located in a quiet neighborhood. It's easy to get from our facility to the A10/A1 highway and the no. 26 tram stop.

In this location you will find Kindergarden Haveneiland
Baby studio

The baby group can be divided into smaller groups, creating peace and quiet and enabling the youngest ones to focus on one activity. We have a special baby mat and a ball pit for the youngest ones.

Babygardens

Babies can enjoy the fresh air in complete safety in their own sheltered baby garden area. And the older children can play hide-and-seek to their heart's content in the willow tunnel or in the sandpit, or race around on small bicycles or carts.

Toddler studio

We often divide toddler groups into smaller groups, so we can really focus on a specific activity. Take our studio for instance, where we offer other craft materials than in the general group, such as magic sand.

Older toddler activities

We often make a point of splitting the toddler group so that we can offer activities that are a good match for the children's different developmental phases. To prepare the older toddlers (over 3s) for elementary school. 
Prev
Next
Horizontal groups
Every child lives in a world where everything impresses – and everything has an impact. That is why we work with horizontal groups at our locations.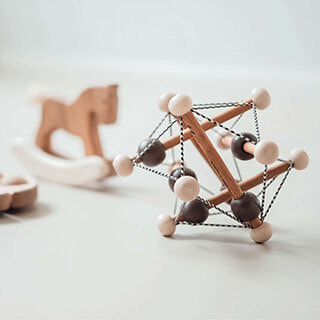 2 Babygroups
0 - 2 year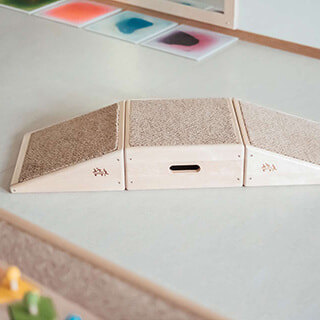 1 Infant group
1 - 3 year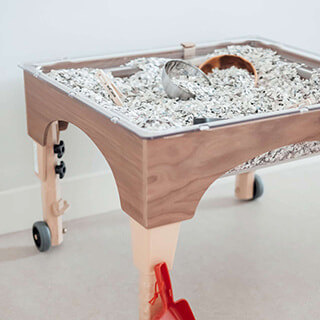 1 Toddler group
2 - 4 year
Review from a parent
We decided to take a look at Haveneiland after hearing so many positive comments about Kindergarden. We felt at home straight away and everything is so well organized and clean. It's fantastic that they come up with new themes all the time and the activities really focus on your child's development. Everywhere you look, it's clear that everything is based on a high-quality childcare policy. A huge plus point is the hot lunch and it's something the children also really like.
Laura Veldhuis
Mother of Sanne (2 years)
Rates 2024
Rate per hour:
€ 11,28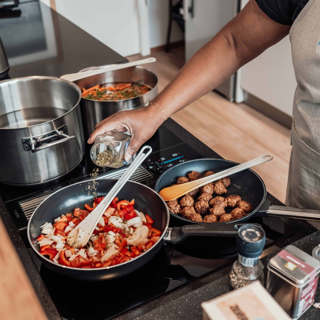 Hot lunch
Freshly and warmly prepared lunch and baby snacks.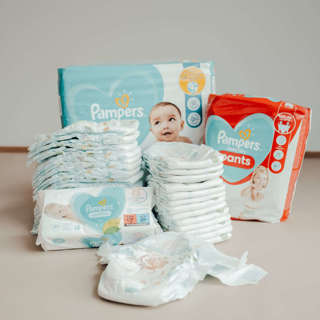 Diapers
Diapers and baby wipes by Pampers and Naty, and Naïf and Sudocrem care products.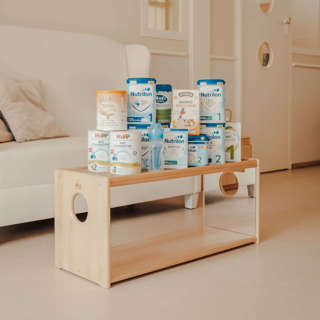 Formula
Follow-up and growing-up formula by Nutrilon, Hipp Bio, Biobim and Pure Goat Company.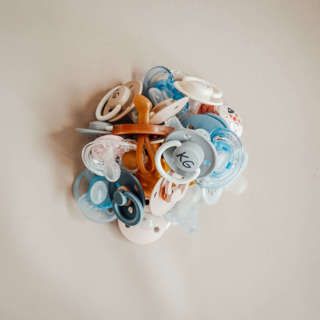 Pacifiers & bottles
Pacifiers and bottles by MAM, Difrax, Bibs, Avent and Dr. Brown.
LRK number and inspection report GGD
Opening hours
Monday to Friday: from 7:30 am to 6:30 pm
Meet some of our team members
Frequently asked questions
When do I need to register for childcare?
To increase the chances of securing a spot, we recommend enrolling your child as soon as possible at our childcare. We take your preferences into account during our planning and strive to fulfill your wishes to the best of our ability.
How likely is it that I will be given a place?
That depends on various factors including preferred days, how many days you need, and how flexible you are. For example, the likelihood of a placement becoming available for one day is greater than three or four days becoming available in one go. The more flexible you are as a parent, the greater the likelihood that we will be able to offer you a place.
When will I hear whether there is a place?
If you're seeking a place quickly, we'd be happy to look at the options available in our schedule. At the busier locations, we often work approximately four months ahead, so it can take some time before you hear from us. If there's a waiting list, we rely on cancellations/schedule changes for new places to become available.

Are you pregnant and looking for a place in the longer term? We have horizontal groups at Kindergarden and this affects how far ahead we can plan. Horizontal means that children move on to the next group at a certain time. As we take a child's development and age and the days that a child spends at the daycare center into account, we plan four to six months ahead, depending on how busy the center is. A schedule can also change a lot. Factors that influence this include registration of siblings (they are given priority), schedule changes for children who already have a placement (switching days or increasing the number of days), and cancellations.