A spacious and bright "home away from home," the Haveneiland location provides fabulous views over the IJmeer lake. With its beautifully designed patios, it is every bit as welcoming as it looks. For our youngest children, we have a rooftop baby yard that covers the entire floor – it is partly covered and partly protected by a sunscreen that keeps the sun out and the shade in.

For our junior toddlers, we have our own studio, including child-size washbasins and cabinets from which they can grab toys and craft supplies. We prepare our oldest toddlers for elementary school, for example by sitting around in a circle with them and talking, as part of our activities for senior toddlers. We also involve you – parents and other family members – in our community every month through activities such as Love & Valentine's Day, Mother's Day, Sibling Day, and Grandparents' Day.

Whenever the weather permits, we eat outside at our picnic table on our covered patio. Outdoors, you'll find play equipment (climbing frames made from natural materials), a sandbox, and a vegetable garden, where we grow herbs and vegetables that we all eat and enjoy together.

Haveneiland is easily accessible and located in a quiet neighborhood. It's easy to get from our facility to the A10/A1 highway and the no. 26 tram stop.

In this location you will find Kindergarden Haveneiland
Baby studio

The baby group can be divided into smaller groups, creating peace and quiet and enabling the youngest ones to focus on one activity. We have a special baby mat and a ball pit for the youngest ones.

Babygardens

Babies can enjoy the fresh air in complete safety in their own sheltered baby garden area. And the older children can play hide-and-seek to their heart's content in the willow tunnel or in the sandpit, or race around on small bicycles or carts.

Toddler studio

We often divide toddler groups into smaller groups, so we can really focus on a specific activity. Take our studio for instance, where we offer other craft materials than in the general group, such as magic sand.

Older toddlers

Our older toddler group focuses on each toddler's specific developmental needs. We aim to promote self-reliance and challenge them to do as much for themselves as possible, as that will be really useful when they start school!
Prev
Next
Horizontal groups
Every child lives in a world where everything impresses – and everything has an impact. That is why we work with horizontal groups at our locations.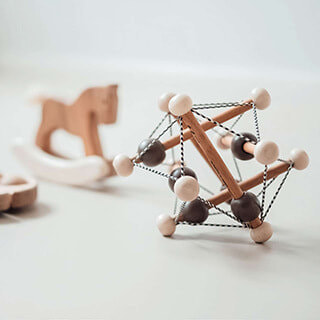 2 Babygroups
0 - 2 year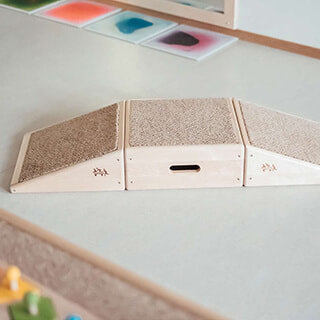 1 Infant group
1 - 3 year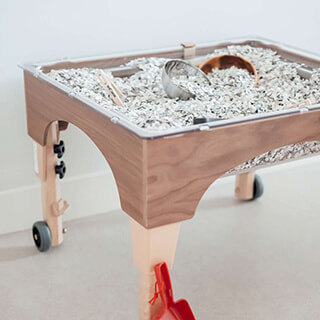 1 Toddler group
2 - 4 year
We decided to take a look at Haveneiland after hearing so many positive comments about Kindergarden. We felt at home straight away and everything is so well organized and clean. It's fantastic that they come up with new themes all the time and the activities really focus on your child's development. Everywhere you look, it's clear that everything is based on a high-quality childcare policy. A huge plus point is the hot lunch and it's something the children also really like.
Laura Veldhuis
Mother of Sanne (2 years)
Rates 2021
Rate per hour:
€ 9,10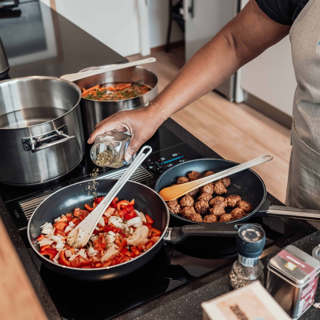 Hot lunch
Freshly and warmly prepared lunch and baby snacks.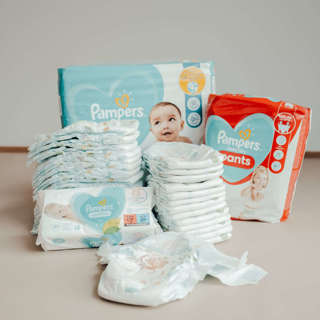 Diapers
Pampers diapers, Pampers Sensitive wipes and Naïf care products.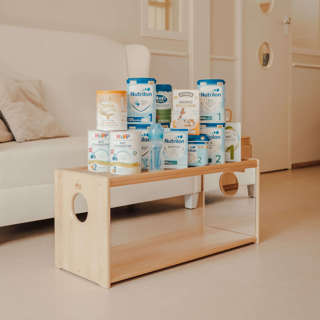 Bottle feeding
All types of bottle feeding, from Nutrilon to own brand to anti-allergens.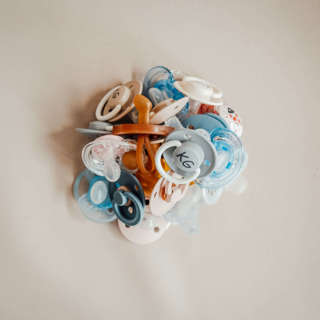 Teats & bottles
All brands of teats, bottles and sleeping bags. We follow the wishes of the parent.
LRK number and inspection report GGD
Opening hours
Monday to Friday: from 7:30 am to 6:30 pm
Meet some of our team members
Onze kracht ligt bij het zien van de kernkwaliteiten en talenten van elk kind. Wij denken graag vanuit mogelijkheden en handelen vanuit respect voor ieders eigenheid en hun persoonlijke ontwikkelingsproces.
Kubra
Pedagogisch expert
Groei staat bij ons centraal. Bij de kinderen maar ook bij collega's. Door goed te kijken naar het kind kun je inspelen op de behoeftes. Zo kun je activiteiten aanbieden om de ontwikkeling te stimuleren. Samen met collega's zorg je voor een veilige en leerzame omgeving. Tot snel?
Laura
Pedagogisch medewerker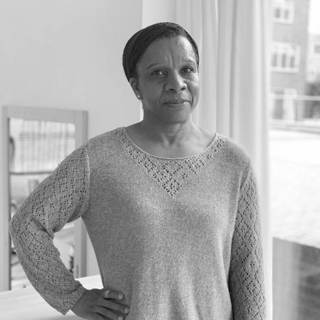 Als pedagogisch medewerker sta je samen met de ouders centraal in het leven van de kinderen en leer je ze dingen waar ze later profijt van hebben.
Norette
Pedagogisch medewerker
Frequently asked questions
Do you work with waiting lists?
At most centres we work with waiting lists because all places are currently filled. To make a new place available to you, we depend on cancellations or changes to the schedule. This makes it very difficult to estimate how long it will take before placement opportunities arise. We offer places based on the registration date.

We work with two types of waiting lists:
a priority waiting list for brothers and sisters and for requests for extra days from already placed children

a general one for children who have not yet been placed at Kindergarden.
When do I have to register for the waiting list?
We advise you to register your child as soon as possible to increase the chance of a place. We take your wish into account in the planning and of course do our very best to mean something to you.
What are the chances that I will get a place?
That depends on various factors: desired days, how many days it concerns and how flexible you are. For example, a chance of a place for 1 day is greater than for 3 or 4 days in one go. The more flexible you are as a parent, the greater the chance that we can make you an offer.