A little eye contact, a pat on the head, or a loving response when your child needs a little TLC.For our trained childcare workers at the Middenweg daycare, it's all second nature. In the infant sections we actually use hanging cribs, so our youngest charges can get used to the sounds and scents of their surroundings. We offer baby massage and baby yoga to help your child adjust to their new surroundings, and have found that our younger and older toddlers also enjoy the yoga classes, as well as the music lessons.

To prepare the older children for elementary school, we encourage maximum self-reliance, which means, for example, that they can grab their own water and cups and pour the water themselves.

Supporting the children's growth towards independence is part of our philosophy, including both indoors and outdoors. Working together, solving problems on your own, training your stamina and, of course, the art of falling and getting up again... you'll learn it all in our large and beautifully arranged garden, complete with tree bark for stepping over, wooden teepee poles for climbing, and a bike and play track. To top it all off, we've got a state-of-the-art sandbox and an outdoor kitchen. The separate, secluded section for our infants – covered with artificial grass and special outdoor toys – makes our garden complete.

We are located in Amsterdam's family-friendly Watergraafsmeer, right next to Frankendael Park and near the A10 highway.

In this location you will find Kindergarden Middenweg
Babymassage

We give our babies extra attention, including through baby massage. This activates your baby's senses and a massage can make your baby feel secure and relaxed.

Baby garden

Babies can enjoy the fresh air in complete safety in their own sheltered baby garden area. And the older children can play hide-and-seek to their heart's content in the willow tunnel or in the sandpit, or race around on small bicycles or carts.

Music lessons

We offer our children weekly music lessons. It's especially important for the youngest children, as music helps them interact socially and builds confidence.

Discovery garden

Our large green garden really invites children to start discovering and playing. The playhouses, our bamboo forest or the sand and water table all ensure that your child is invited to discover and play.
Prev
Next
Horizontal groups
Every child lives in a world where everything impresses – and everything has an impact. That is why we work with horizontal groups at our locations.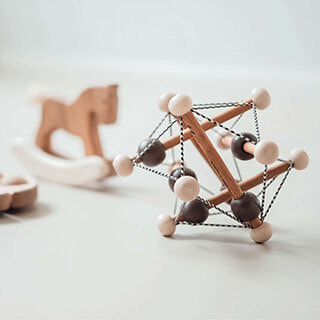 2 Babygroups
0 - 2 year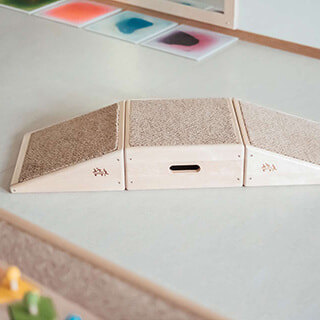 1 Infant group
1 - 3 year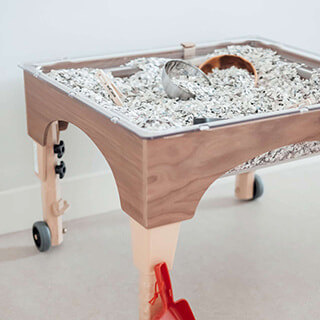 2 Toddler groups
2 - 4 year
1 Older toddler group
3+ year
Review from a parent
Kindergarden Middenweg is highly recommended. Loving, reliable staff with hardly any turnover. There's always at least one familiar face in the group. And as they have a hot meal at lunchtime, there's no stress when we get home in the evening! There's also a wonderful garden where the children can play safely. Our son absolutely loves going there!
Saskia Rensink
Mother of Tjerk (3 years)
Rates 2024
Rate per hour:
€ 11,61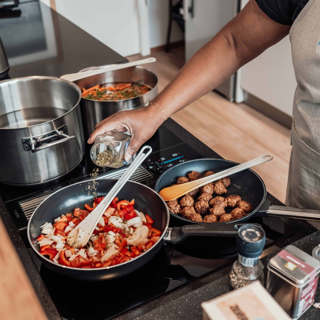 Hot lunch
Freshly and warmly prepared lunch and baby snacks.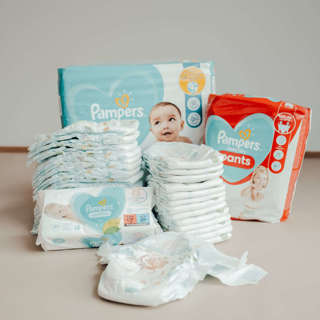 Diapers
Diapers and baby wipes by Pampers and Naty, and Naïf and Sudocrem care products.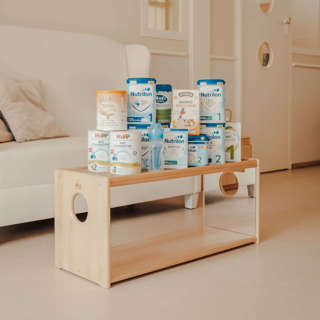 Formula
Follow-up and growing-up formula by Nutrilon, Hipp Bio, Biobim and Pure Goat Company.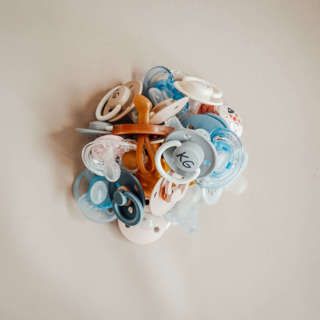 Pacifiers & bottles
Pacifiers and bottles by MAM, Difrax, Bibs, Avent and Dr. Brown.
LRK number and inspection report GGD
Opening hours
Monday to Friday: from 7:30 am to 6:30 pm
Meet some of our team members
Frequently asked questions
When do I need to register for childcare?
To increase the chances of securing a spot, we recommend enrolling your child as soon as possible at our childcare. We take your preferences into account during our planning and strive to fulfill your wishes to the best of our ability.
How likely is it that I will be given a place?
That depends on various factors including preferred days, how many days you need, and how flexible you are. For example, the likelihood of a placement becoming available for one day is greater than three or four days becoming available in one go. The more flexible you are as a parent, the greater the likelihood that we will be able to offer you a place.
When will I hear whether there is a place?
If you're seeking a place quickly, we'd be happy to look at the options available in our schedule. At the busier locations, we often work approximately four months ahead, so it can take some time before you hear from us. If there's a waiting list, we rely on cancellations/schedule changes for new places to become available.

Are you pregnant and looking for a place in the longer term? We have horizontal groups at Kindergarden and this affects how far ahead we can plan. Horizontal means that children move on to the next group at a certain time. As we take a child's development and age and the days that a child spends at the daycare center into account, we plan four to six months ahead, depending on how busy the center is. A schedule can also change a lot. Factors that influence this include registration of siblings (they are given priority), schedule changes for children who already have a placement (switching days or increasing the number of days), and cancellations.