Our location – a former school building – provides a homey and relaxed environment, including in the small-sized baby sections, where we care for a maximum of 9 children. We'll challenge your child to explore the building's various play and relaxation areas.

We offer weekly music lessons to our babies and junior toddlers – including the very youngest of our children, as music helps them to interact with others, brings out their creativity, and facilitates language development. Adopting certain musical customs – like singing a song before naptime – also gives them a sense of trust and stability.

Finally, we have a large yard with a secluded section for our babies and junior toddlers, plus a vegetable garden where we harvest our own fruit and vegetables, which we then examine together... and enjoy as a treat! We are located near downtown Amsterdam, close to the Jordaan district.

In this location you will find Kindergarden Nassaukade
Baby garden

Babies can enjoy the fresh air in complete safety in their own sheltered baby garden area. And the older children can play hide-and-seek to their heart's content in the willow tunnel or in the sandpit, or race around on small bicycles or carts.

Older toddler activities

We often make a point of splitting the toddler group so that we can offer activities that are a good match for the children's different developmental phases. For instance, in the morning we start with circle time, to prepare the older toddlers (over 3s) for elementary school. 

Sleep studio and gym

One of our aims is to promote infant and toddler self-reliance. For example, the toddlers who still take naps do so in our "sleep theater," where they each have their own dedicated place on their own mattress. And when they wake up, we encourage them to get dressed themselves. And when they're not sleeping, we transform the space into a gym!

Yoga

Exercise is important, which is why we offer weekly baby, infant, and toddler yoga. This develops a good way of moving. We also practice keeping balance and we develop their fine and gross motor skills. They simply love it!
Prev
Next
Horizontal groups
Every child lives in a world where everything impresses – and everything has an impact. That is why we work with horizontal groups at our locations.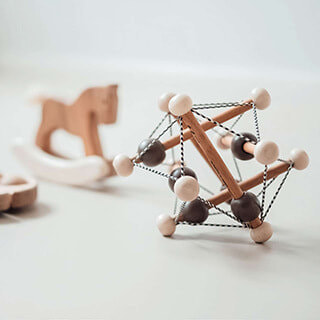 3 Babygroups
0 - 2 year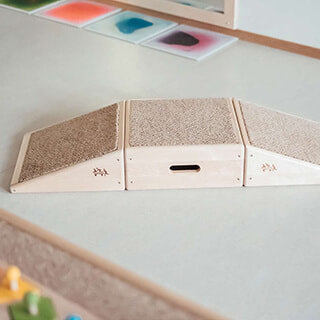 2 Infant groups
1 - 3 year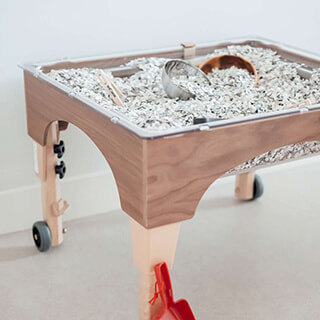 3 Toddler groups
2 - 4 year
When I was pregnant, choosing Kindergarden Nassaukade was a really easy choice to make. Compared with the other daycare centers, you could just feel the warmth, calm, and love. My daughter has been going to this daycare center for some time now and we're still delighted with our choice. All the staff are lovely, really diverse but each and every one is brilliant. They have so much empathy for the children. I sit there grinning at my mobile when the photos come in showing my daughter looking so happy.
Jette van Dijk
Mother of Rosie (2 years)
Rates 2021
Rate per hour:
€ 9,61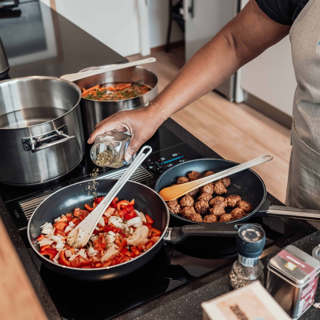 Hot lunch
Freshly and warmly prepared lunch and baby snacks.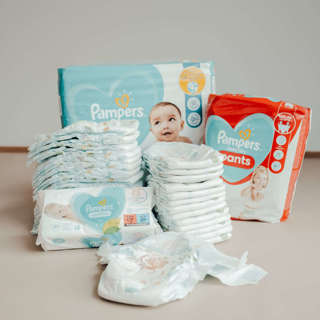 Diapers
Pampers diapers, Pampers Sensitive wipes and Naïf care products.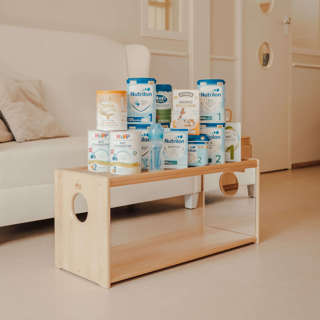 Bottle feeding
All types of bottle feeding, from Nutrilon to own brand to anti-allergens.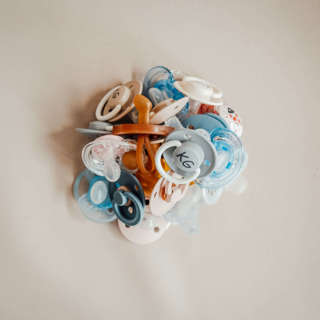 Teats & bottles
All brands of teats, bottles and sleeping bags. We follow the wishes of the parent.
LRK number and inspection report GGD
Opening hours
Monday to Friday: from 7:30 am to 6:30 pm
Meet some of our team members
Ik vind het leuk om samen met het team te kijken wat de mogelijkheden zijn om het pedagogische klimaat en het unieke Wereldwijs programma op de vestiging eigen te maken.
Jacqueline
Pedagogisch expert
"Het is me gelukt!" Een kind dat trots is op zichzelf omdat het iets nieuws heeft geleerd, dat vind ik het allermooiste aan mijn werk. Elke dag is een nieuwe ontdekkingsreis, hoe leuk is het als je kinderen daarin mag ondersteunen en stimuleren!
Medea
Pedagogisch medewerker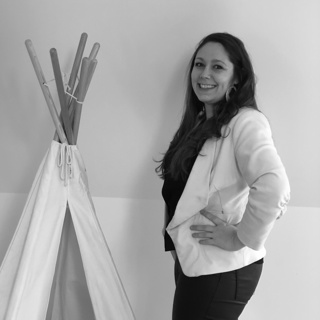 Iedere dag mag ik genieten van de liefde, inzet en enthousiasme die de pedagogisch medewerkers uitdragen naar de kinderen'.  Dat de kinderen daardoor, veilig op hun eigen manier mogen ontwikkelen. Dat is waar ik iedere dag een grote glimlach van krijg.
Megan
Adjunct vestigingsmanager
Frequently asked questions
Do you work with waiting lists?
At most centres we work with waiting lists because all places are currently filled. To make a new place available to you, we depend on cancellations or changes to the schedule. This makes it very difficult to estimate how long it will take before placement opportunities arise. We offer places based on the registration date.

We work with two types of waiting lists:
a priority waiting list for brothers and sisters and for requests for extra days from already placed children

a general one for children who have not yet been placed at Kindergarden.
When do I have to register for the waiting list?
We advise you to register your child as soon as possible to increase the chance of a place. We take your wish into account in the planning and of course do our very best to mean something to you.
What are the chances that I will get a place?
That depends on various factors: desired days, how many days it concerns and how flexible you are. For example, a chance of a place for 1 day is greater than for 3 or 4 days in one go. The more flexible you are as a parent, the greater the chance that we can make you an offer.