A Kindergarden location on Vondelstraat in upscale South Amsterdam may conjure up images of a landmark building, peace and tranquility, a central location, the bustle of the city always nearby... Well, you would be right. But did you know that we also offer baby massage for our littlest ones, as well as toddler yoga? And did you know we regularly have a guest instructor come in to teach the kids music lessons?

In every part of our building – we maintain separate sections for infants, younger toddlers, and older toddlers – you'll find clearly marked corners, toys and other play products that are adapted to the children's needs and stages of development, most of which are appropriately sized. As the children grow and develop, so does the size of the furniture and educational level of the toys we offer them, which encourages their creativity and development.

Our green yard is huge by Amsterdam city center standards, and it's also full of fun and friendly play areas – including the old beech tree, which provides plenty of shade in the summertime. When the weather is nice, we like to eat outside. We have a sectioned off part of the yard for our infants (including a sandbox), where they can safely spend time outdoors during the summer months. Our younger and older toddlers like to ride their pedal go-karts and bikes through the lanes. Our pride and joy is our vegetable garden, where we plant, nurture, and harvest herbs, strawberries and radishes – which we like to sample every chance we get!

In this location you will find Kindergarden Vondelstraat
Babymassage

We give our babies extra attention, including through baby massage. This activates your baby's senses and a massage can make your baby feel secure and relaxed.

Music lessons

We offer our children weekly music lessons. It's especially important for the youngest children, as music helps them interact socially and builds confidence.

Discovery garden

Our shady garden really invites children to start discovering and playing. There's a separate area for the babies, which means that the older children can play to their heart's content on the discovery path, the bicycle circuit and practice balancing on the halved car tires.

Play and relaxation corners

Our baby group(s) have been designed to ensure that every child in the 0 to 2 age range can play and relax in peace and quiet. They can choose from our black and white corner, reading corner, the kitchen unit, the big play mat, or our mirror with tactile tiles.
Prev
Next
Horizontal groups
Every child lives in a world where everything impresses – and everything has an impact. That is why we work with horizontal groups at our locations.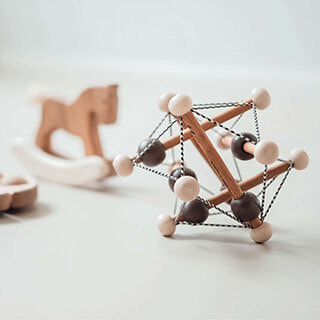 2 Babygroups
0 - 2 year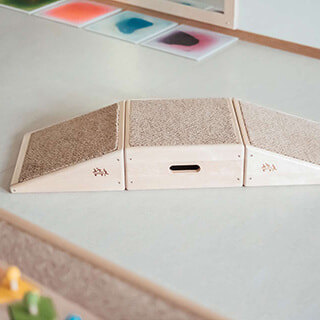 1 Infant group
1 - 3 year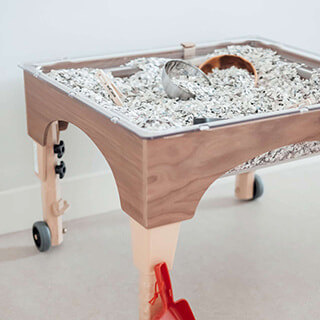 2 Toddler groups
2 - 4 year
Review from a parent
Our daughter really enjoys going to the Vondelstraat three days each week. They form a super team and pay so much attention to each child! They cook a delicious lunch every day, play outside, and do arts and crafts. The app is a great way to stay informed too, and it always feels so warm and personal when they hand over your child. Kindergarden Vondelstraat is a really wonderful daycare center!
Linde Heringa
Mother of Lizzy (3 years)
Rates 2024
Rate per hour:
€ 12,59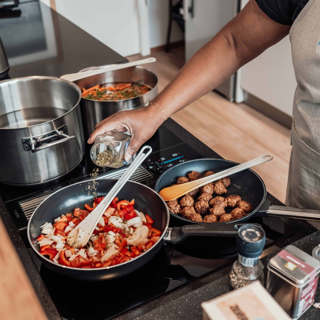 Hot lunch
Freshly and warmly prepared lunch and baby snacks.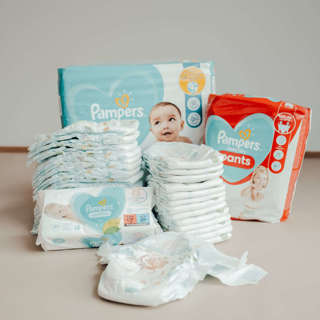 Diapers
Diapers and baby wipes by Pampers and Naty, and Naïf and Sudocrem care products.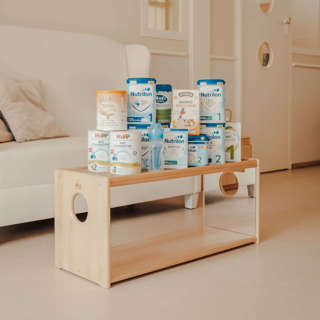 Formula
Follow-up and growing-up formula by Nutrilon, Hipp Bio, Biobim and Pure Goat Company.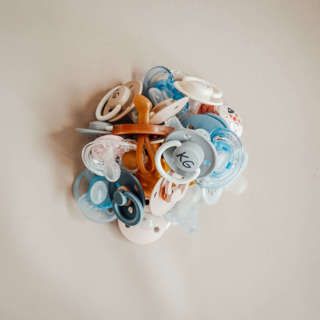 Pacifiers & bottles
Pacifiers and bottles by MAM, Difrax, Bibs, Avent and Dr. Brown.
LRK number and inspection report GGD
Opening hours
Monday to Friday: from 7:30 am to 6:30 pm
Meet some of our team members
Frequently asked questions
When do I need to register for childcare?
To increase the chances of securing a spot, we recommend enrolling your child as soon as possible at our childcare. We take your preferences into account during our planning and strive to fulfill your wishes to the best of our ability.
How likely is it that I will be given a place?
That depends on various factors including preferred days, how many days you need, and how flexible you are. For example, the likelihood of a placement becoming available for one day is greater than three or four days becoming available in one go. The more flexible you are as a parent, the greater the likelihood that we will be able to offer you a place.
When will I hear whether there is a place?
If you're seeking a place quickly, we'd be happy to look at the options available in our schedule. At the busier locations, we often work approximately four months ahead, so it can take some time before you hear from us. If there's a waiting list, we rely on cancellations/schedule changes for new places to become available.

Are you pregnant and looking for a place in the longer term? We have horizontal groups at Kindergarden and this affects how far ahead we can plan. Horizontal means that children move on to the next group at a certain time. As we take a child's development and age and the days that a child spends at the daycare center into account, we plan four to six months ahead, depending on how busy the center is. A schedule can also change a lot. Factors that influence this include registration of siblings (they are given priority), schedule changes for children who already have a placement (switching days or increasing the number of days), and cancellations.