We all know that babies need structure in their day, with a healthy balance between activity and relaxation. But did you know that flat surfaces are most conducive to children's development? At our Stadstimmertuin daycare center, all the materials we use are adapted to the various stages of development, so as to support our workers as well as we can when interacting with your child.

We provide a separate classroom for older babies and toddlers to do crafts, paint, and engage in other activities. They attend the "Friends call me Jim" exercise classes in our gymnasium 2.0, which features light projections, a movie projector, and truly challenging materials.We use magical storytelling to ignite their imagination and develop their sense of perception by making them discover the joy of physical activity.

A garden in the heart of the city? Sure, complete with a stunning chestnut tree, a sandbox, a vegetable garden, and a separate section for babies, including a play mirror. We provide plenty of indoor and outdoor space for children, where they receive the attention and support they need to grow and develop in our impressive and unique building – the former Jewish Lyceum – with its lovely and calm atmosphere. Our building is located right behind the Carré Theatre, while de Nederlandsche Bank (Dutch Central Bank) is right around the corner.

In this location you will find Kindergarden Voormalige Stadstimmertuin
English lessons

Young children's ears are incredibly receptive to the sounds of other languages. We grasp this opportunity every week so our toddlers get to know English through play. We use our hand puppets Benny and Bella for this.

Friends call me Jim

The infants and toddlers exercise in our gym hall 2.0 twice a week. It's equipped with light projections, a projector and really challenging equipment. We use magical stories to stimulate the children's fantasy and experience and this helps them discover the enjoyment of exercise.

Toddler yoga

Exercise is important, which is why we offer weekly toddler yoga. This develops a good way of moving. We also practice keeping balance and we develop their fine and gross motor skills. They simply love it!

Older toddlers

Our older toddler group focuses on each toddler's specific developmental needs. We aim to promote self-reliance and challenge them to do as much for themselves as possible, as that will be really useful when they start school!
Prev
Next
Horizontal groups
Every child lives in a world where everything impresses – and everything has an impact. That is why we work with horizontal groups at our locations.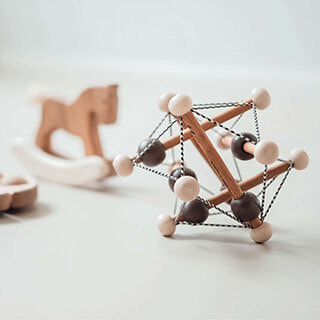 3 Babygroups
0 - 2 year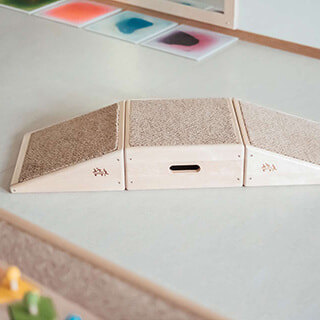 2 Infant groups
1 - 3 year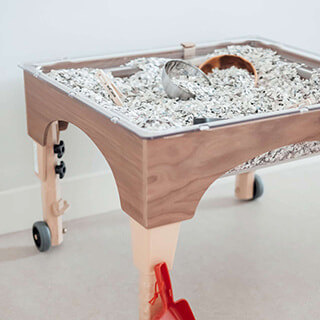 3 Toddler groups
2 - 4 year
1 Older toddler group
3+ year
As well as being a stunning building and a quiet and safe place for the children, we're even more delighted with the wonderful staff responsible for our daughter's group. They prepare a fresh, organic lunch every day that the children really enjoy. She sleeps like a princess in those lovely beds and they're so cute, stacked one above the other. We've just found out that we're expecting again and we immediately enrolled our child; we simply couldn't think of better place to take our children. Finally, they update an app throughout the day with all the activities your child is involved in, including photos that are so great to see during your working day.
Micky Rooze
Mother of Fleur (2 years)
Rates 2022
Rate per hour:
€ 9,86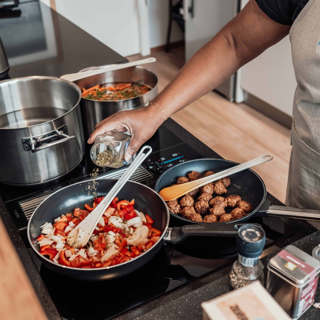 Hot lunch
Freshly and warmly prepared lunch and baby snacks.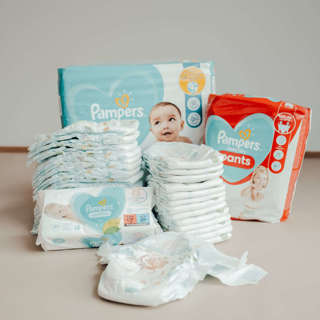 Diapers
Pampers diapers, Pampers Sensitive wipes and Naïf care products.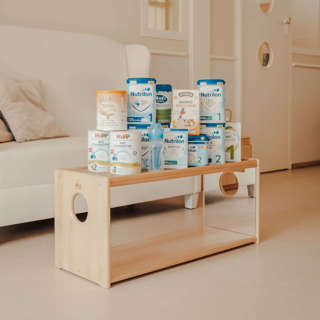 Bottle feeding
Most types of bottle feeding are available. If you have a different wish, we will do our best to order it.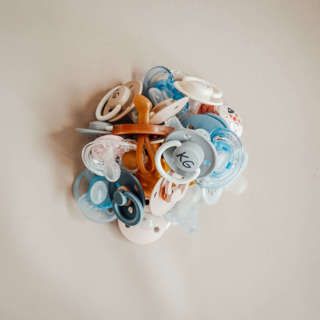 Teats & bottles
All brands of teats, bottles and sleeping bags. We follow the wishes of the parent.
LRK number and inspection report GGD
Opening hours
Monday to Friday: from 7:30 am to 6:30 pm
Meet some of our team members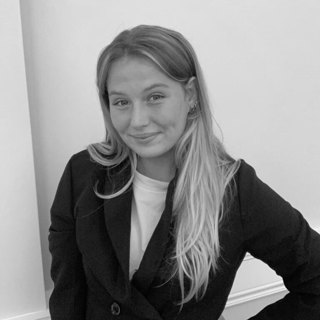 Een veilige, liefdevolle en leerrijke omgeving creëren zodat wij de kinderen de mogelijkheid bieden om spelenderwijs optimaal te kunnen ontwikkelen. Dat is mijn passie!
Luna
Pedagogisch expert
Mijn functie is zo ingericht dat ik de fijne momentjes met de kinderen behoud, maar dat ik ook mijn tijd, samen met de vestigingsmanager, aan de vestiging kan besteden.
Soraya
Adjunct vestigingsmanager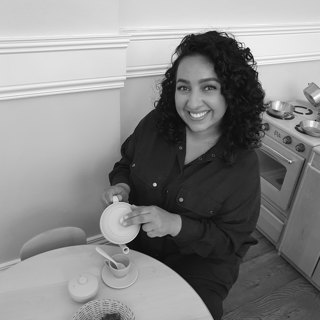 Dit werk gaat mij elke dag aan het HEART! Het creëren van een sfeer binnen de groep waarin kinderen zich veilig voelen is een van de dingen die ik het allerliefst doe. Alle kinderen hebben namelijk elke dag behoefte aan iets anders. Het deel uitmaken van de ontwikkeling van al die kleine persoonlijkheden is het mooiste wat er is.
Soumaya
Pedagogisch medewerker
Frequently asked questions
Equal spot or waiting list - Do you have waiting lists?
Many of our locations have waiting lists because many places are currently full. We rely on cancellations or schedule changes to make a new place available for you. This makes it very difficult to estimate how long it will take before placement options come up. We offer places based on the registration date.
We also have two types of waiting lists:
an internal priority waiting list for siblings and for extra days for children who already have a place
a general waiting list for children who do not yet have a place at Kindergarden.
Register - When do I need to register on the waiting list?
We advise that you register your child as quickly as possible as this will increase your chance of a place. We will take your requirements into account and will, of course, do our utmost to accommodate you.
Equal spot or waiting list - How likely is it that I will be given a place?
That depends on various factors including preferred days, how many days you need, and how flexible you are. For example, the likelihood of a placement becoming available for one day is greater than three or four days becoming available in one go. The more flexible you are as a parent, the greater the likelihood that we will be able to offer you a place.