Parents love the huge amount of space, massive garden, and fresh and playful design of our De Enk location in Arnhem (you'll find us in the former Akzo Nobel head office). Our aim is to offer the children in all our sections – ranging from infants to older toddlers – an environment that is both relaxing and challenging in equal measure. That's why we created a setting that feels like a home, in which we encourage your child to set out and investigate!

In our baby section, you'll find perennial favorites such as playmats, a black-and-white corner, a play mirror, and a separate space where our children can romp around and discover new things. We dress the children in crawl suits whenever we head outside, for extra safety. In our library's cozy storytelling nook, our toddlers like to sit on our laps, and there are couches, cushions, and a puppet theater to keep the kids comfortable and entertained. Our sections for older babies and toddlers have their own exercise space, which we like to use whenever we get a chance.

Our outdoor play spaces are designed for all areas of development and all ages, ranging from younger and older babies to younger and older toddlers. We're aware of the importance of outdoor activity, which teaches children to work together, solve problems on their own, train their stamina, and... master the art of falling and getting up!

Our daycare facility is located near the Velperpoort and Presikhaaf railway stations.

In this location you will find Kindergarden De Enk
Large garden

Our large green garden really invites children to start discovering and playing. And every age group has its own separate part of the garden, so the babies can play quietly, separate from the busy infants and toddlers.

Library

What a unique feature; our own library! As well as the greatest story books, we also have a story-telling corner and comfy sofas and cushions so the kids can dream away.

Baby garden

Babies can enjoy the fresh air in complete safety in their own sheltered baby garden area. And the older children can play hide-and-seek to their heart's content in the willow tunnel or in the sandpit, or race around on small bicycles or carts.

Exercise area

Children enjoy exercising often because this enables them to discover their bodies through play. We do this daily outside or in our special exercise areas using all kinds of challenging equipment, so everyone gets the chance to let off steam for a while.
Prev
Next
Horizontal groups
Every child lives in a world where everything impresses – and everything has an impact. That is why we work with horizontal groups at our locations.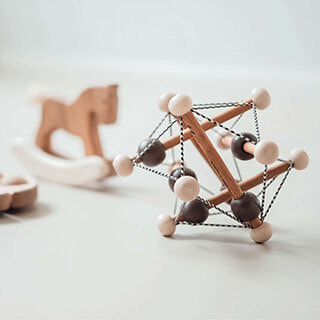 3 Babygroups
0 - 2 year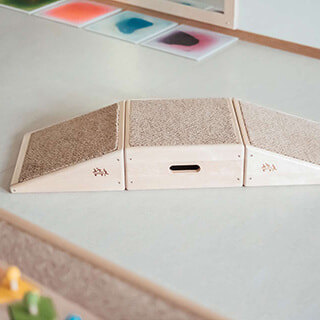 2 Infant groups
1 - 3 year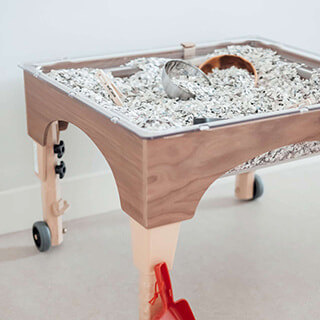 2 Toddler groups
2 - 4 year
1 Older toddler group
3+ year
Review from a parent
Kindergarden De Enk is a fantastic and reliable daycare center! All the staff are really committed and professional. It's so nice to see how happy my daughter is to arrive there. She's always so happy to be dropped off and collecting her is sometimes difficult as she doesn't want to go home. The children get fresh fruit in the morning, a freshly-made hot lunch at lunchtime, and a healthy snack in the afternoon! I couldn't recommend the Kindergarden more highly to other parents.
Jerome Tel
Father of Tira (2 years)
Rates 2024
Rate per hour:
€ 10,93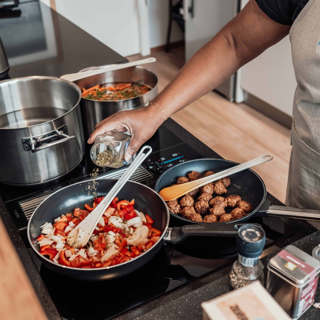 Hot lunch
Freshly and warmly prepared lunch and baby snacks.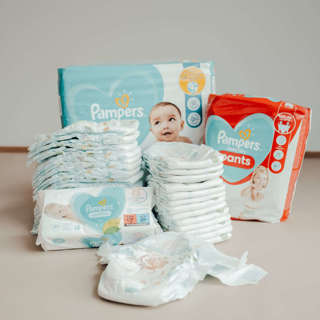 Diapers
Diapers and baby wipes by Pampers and Naty, and Naïf and Sudocrem care products.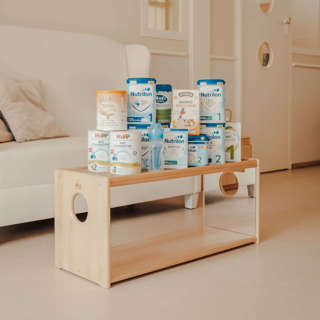 Formula
Follow-up and growing-up formula by Nutrilon, Hipp Bio, Biobim and Pure Goat Company.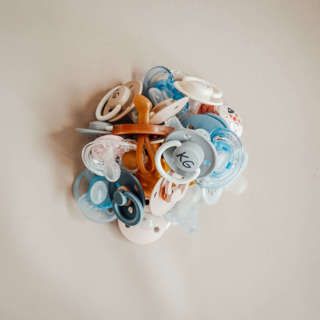 Pacifiers & bottles
Pacifiers and bottles by MAM, Difrax, Bibs, Avent and Dr. Brown.
LRK number and inspection report GGD
Opening hours
Monday to Friday: from 7:30 am to 6:30 pm
Meet some of our team members
Frequently asked questions
When do I need to register for childcare?
To increase the chances of securing a spot, we recommend enrolling your child as soon as possible at our childcare. We take your preferences into account during our planning and strive to fulfill your wishes to the best of our ability.
How likely is it that I will be given a place?
That depends on various factors including preferred days, how many days you need, and how flexible you are. For example, the likelihood of a placement becoming available for one day is greater than three or four days becoming available in one go. The more flexible you are as a parent, the greater the likelihood that we will be able to offer you a place.
When will I hear whether there is a place?
If you're seeking a place quickly, we'd be happy to look at the options available in our schedule. At the busier locations, we often work approximately four months ahead, so it can take some time before you hear from us. If there's a waiting list, we rely on cancellations/schedule changes for new places to become available.

Are you pregnant and looking for a place in the longer term? We have horizontal groups at Kindergarden and this affects how far ahead we can plan. Horizontal means that children move on to the next group at a certain time. As we take a child's development and age and the days that a child spends at the daycare center into account, we plan four to six months ahead, depending on how busy the center is. A schedule can also change a lot. Factors that influence this include registration of siblings (they are given priority), schedule changes for children who already have a placement (switching days or increasing the number of days), and cancellations.