Welcome to our Elderveld facility – a small, intimate, and relaxed setting! Our rooms are all at ground level and all sections are connected, with plenty of lively social interaction in the baby-changing room. In the baby group, we observe your child's natural rhythm and assess their needs on this basis. This means that if your child is still asleep at mealtime, that's no problem at all – we'll feed them as soon as they wake up. Mealtimes are very important social occasions at our daycare facility and a special time for our children and staff. The children always eat their meals in our laps.

In the sections for younger and older toddlers, we create plenty of room for self-reliance: from setting the table to going to the bathroom, we let the kids do everything they're able to do independently. Daytime activities are offered based on age, to the extent possible. We divide the morning into two parts, for example, so that children aged 3 and up get the opportunity to sit around in a circle and talk about subjects that help prepare them for elementary school.

We have a large, green garden with lots of trees and plenty of shady spots. Since we're a ground-level building and can be outside in a flash, you'll often find us having fun outdoors. Stepping stones, tire halves, a sandbox, walking paths, and biking across a bump are just some of the activities our kids love!

In this location you will find Kindergarden Elderveld
Baby and toddler music lessons

We offer our children music lessons. It's especially important for the youngest children as well as toddlers and infants, as music helps them to interact socially and build confidence.

Discovery garden

Our spacious, green, and tree-lined shady garden really invites children to start discovering and playing. From the step tiles to the car tire circuit and the huge sandpit, everything ensures that your child is invited to discover and play.

Sleep theater

One of our aims is to promote infant and toddler self-reliance. For example, the toddlers who still take naps do so in our "sleep theater," where they each have their own dedicated place on their own mattress. And when they wake up, we encourage them to get dressed themselves.
Prev
Next
Horizontal groups
Every child lives in a world where everything impresses – and everything has an impact. That is why we work with horizontal groups at our locations.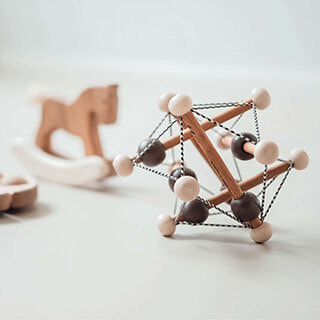 2 Babygroups
0 - 2 year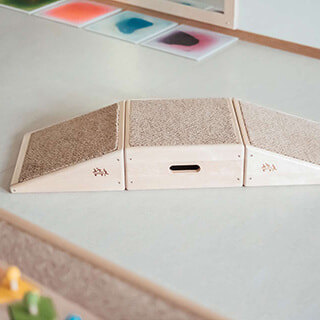 1 Infant group
1 - 3 year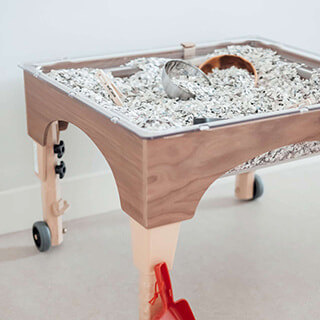 2 Toddler groups
2 - 4 year
Review from a parent
Kindergarden Elderveld is so different from every other daycare center in the area. The quiet and homely atmosphere, choice of natural materials that are not offered in huge quantities, fresh and hot meals at lunchtime, but mainly the incredibly dedicated staff that cares for the children. I'm so happy that we picked Kindergarden and that I can collect a happy and relaxed daughter at the end of the day.
Ireen Bootsman
Mother of Sara (3 years)
Rates 2023
Rate per hour:
€ 10,18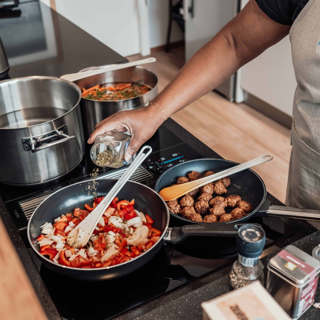 Hot lunch
Freshly and warmly prepared lunch and baby snacks.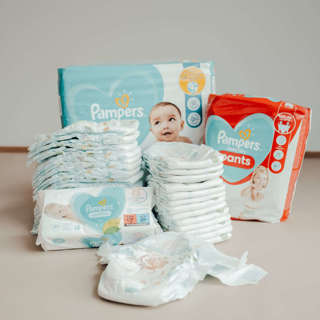 Diapers
Pampers diapers, Pampers Sensitive wipes and Naïf care products.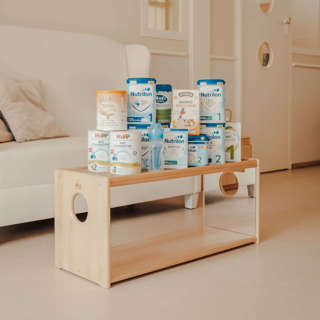 Bottle feeding
Most types of bottle feeding are available. If you have a different wish, we will do our best to order it.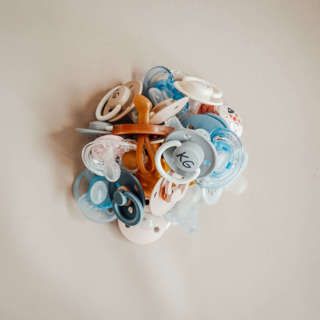 Teats & bottles
In terms of brands off teats, bottles and sleeping bags, we follow the wishes of the parent as much as possible
LRK number and inspection report GGD
Opening hours
Monday to Friday: from 7:30 am to 6:30 pm
Meet some of our team members
Frequently asked questions
When do I need to register for childcare?
To increase the chances of securing a spot, we recommend enrolling your child as soon as possible at our childcare. We take your preferences into account during our planning and strive to fulfill your wishes to the best of our ability.
How likely is it that I will be given a place?
That depends on various factors including preferred days, how many days you need, and how flexible you are. For example, the likelihood of a placement becoming available for one day is greater than three or four days becoming available in one go. The more flexible you are as a parent, the greater the likelihood that we will be able to offer you a place.
When will I hear whether there is a place?
If you're seeking a place quickly, we'd be happy to look at the options available in our schedule. At the busier locations, we often work approximately four months ahead, so it can take some time before you hear from us. If there's a waiting list, we rely on cancellations/schedule changes for new places to become available.

Are you pregnant and looking for a place in the longer term? We have horizontal groups at Kindergarden and this affects how far ahead we can plan. Horizontal means that children move on to the next group at a certain time. As we take a child's development and age and the days that a child spends at the daycare center into account, we plan four to six months ahead, depending on how busy the center is. A schedule can also change a lot. Factors that influence this include registration of siblings (they are given priority), schedule changes for children who already have a placement (switching days or increasing the number of days), and cancellations.