You'll find our Baarn location in the stunning old post office right in the heart of the town. The multi-floor building offers a peaceful and home-like setting, with the large windows letting in plenty of light. Our spacious entrance and adjacent kitchen create an instantly welcoming vibe. Come and visit us and have a look – we'd love to know what you think!

Our babies can sleep without disruption even when the toddlers are running around playing, as each group has its own floor and hallway. Our section for younger and older toddlers offers a warm and friendly atmosphere, highlighted by the slanted roof with wooden beams. Our studio is a space where our children get to explore different craft materials and ideas than in other parts of the building. Our "story stones" are a beautiful way to encourage the imagination of young minds, as well as stimulating their language development.

Our secluded yard features a separate section for our babies (with awnings keeping the sun at bay) and a sandbox. At the back of the yard, you'll find an outdoor play track featuring wood chips, shrubs, and a walking path. We also like to spend time sowing, repotting plants, harvesting, and generally tending to, our colorful vegetable garden (lovingly coordinated by three of our staff members).

In this location you will find Kindergarden Teding van Berkhoutstraat
Studio

We often divide the infant and toddler groups into smaller groups, so we can really focus on a specific activity. We do this in our studio, for instance. The toddlers can give free rein to their fantasy and creativity here and we let them decide for themselves what they make.

Baby garden

Babies can enjoy the fresh air in complete safety in their own sheltered baby garden area. And the older children can play hide-and-seek to their heart's content in the willow tunnel or in the sandpit, or race around on small bicycles or carts.

Vegetable garden

We have a vegetable garden to teach the children more about nature! We sow seeds, take care of the plants, and harvest them together with the children. And the harvest? We make delicious mint water from it or eat the cucumbers, tomatoes, or strawberries together.

Discovery garden

Our shady garden really invites children to start discovering and playing. There's a screened area for the babies, which means that the older children can play to their heart's content on the discovery path, the bicycle circuit and practice balancing on the halved car tires.
Prev
Next
Horizontal groups
Every child lives in a world where everything impresses – and everything has an impact. That is why we work with horizontal groups at our locations.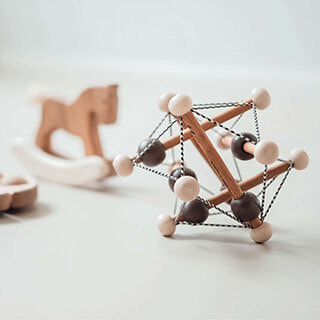 2 Babygroups
0 - 2 year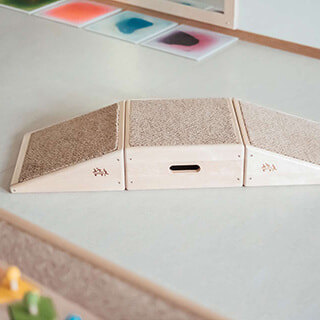 1 Infant group
1 - 3 year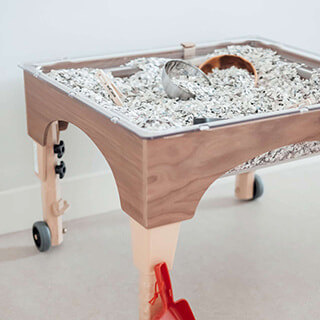 2 Toddler groups
2 - 4 year
1 Older toddler group
3+ year
Review from a parent
Both our sons really enjoy going to Kindergarden Baarn. All the staff are really caring and committed and they come up with such fun activities every day. And the app keeps you informed throughout the day with photos and messages. The rooms are beautiful, light, and spacious.
And the spacious garden and hot lunch are also real plus points of Kindergarden. In short, we feel great about leaving our sons in this amazing place and collecting really happy kids again at the end of the day!
Cindy Laenen
Mother of Luca en Bjorn (1 en 3 years)
Rates 2023
Rate per hour:
€ 10,83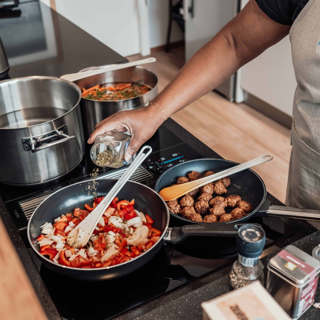 Hot lunch
Freshly and warmly prepared lunch and baby snacks.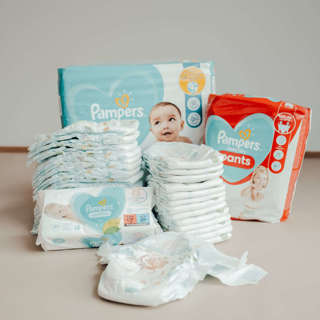 Diapers
Pampers diapers, Pampers Sensitive wipes and Naïf care products.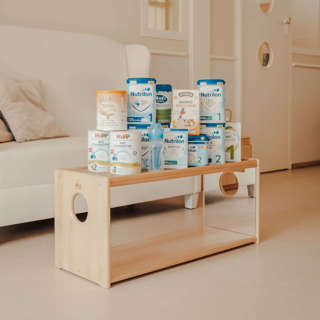 Bottle feeding
Most types of bottle feeding are available. If you have a different wish, we will do our best to order it.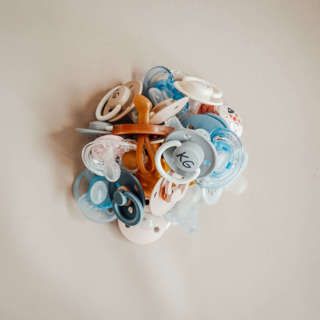 Teats & bottles
In terms of brands off teats, bottles and sleeping bags, we follow the wishes of the parent as much as possible
LRK number and inspection report GGD
Opening hours
Monday to Friday: from 7:30 am to 6:30 pm
Meet some of our team members
Frequently asked questions
Do you have waiting lists?
Many of our locations have waiting lists because many places are currently full. We rely on cancellations or schedule changes to make a new place available for you. This makes it very difficult to estimate how long it will take before placement options come up. We offer places based on the registration date.
We also have two types of waiting lists:
an internal priority waiting list for siblings and for extra days for children who already have a place
a general waiting list for children who do not yet have a place at Kindergarden.
When do I need to register on the waiting list?
To increase the chances of securing a spot, we recommend enrolling your child as soon as possible at our childcare. We take your preferences into account during our planning and strive to fulfill your wishes to the best of our ability.
How likely is it that I will be given a place?
That depends on various factors including preferred days, how many days you need, and how flexible you are. For example, the likelihood of a placement becoming available for one day is greater than three or four days becoming available in one go. The more flexible you are as a parent, the greater the likelihood that we will be able to offer you a place.