The classic features of our building – a former convent with the original stained-glass windows intact – add a real sense of history to our daycare. But what really makes our center special is our steadfast and experienced team, who make a point of getting to know all our children and parents. Particularly during the first year, we'll interact very closely with you by sharing our knowledge and advice. This includes a series of webinars, where we explain more about our philosophy on child care and early education.

In our group for older toddlers, we stimulate the kids in various corners of the room with developmentally appropriate activities. If this turns out to be too challenging on their attention spans, we switch to some form of physical exercise. We give weekly toddler yoga classes (taught by members of our educational staff, who are all qualified yoga instructors). This is an excellent way to make children aware of their bodies and what they're capable of, as well as being great for improving their concentration skills. We have a special group for our older toddlers, where we prepare them for elementary school.

The attic is where you'll find our library and studio, which we share with the after-school club. Our park-like convent garden is a haven of rest and relaxation: an ideal spot for picnics where the kids can also play around, build tents, and climb in trees. Taking our cue from the Scandinavian child-rearing model, we let some of the children sleep outside, which is extremely beneficial to their health.

Easily accessible by both car and public transportation, our daycare is located near the highways to Utrecht and Tilburg.

In this location you will find Kindergarden Zuid
Library

What a unique feature; our own library! We visit our library every week and we select books together that we'll read during the week. And if a child has his or her own ideas we'll see if we can find a book relating to that theme.

Outside sleeping

Taking our cue from the Scandinavian child-rearing model, children also sleep outside: really healthy! Sleeping outdoors has many advantages including fewer colds and children sleep more peacefully, deeper and for longer.

Huge monastery garden

Our shady garden really invites children to start discovering and playing. There's a screened area for the babies, which means that the older children can play to their heart's content on the discovery path, the bicycle circuit and practice balancing on the halved car tires.

Older toddlers

Our older toddler group focuses on each toddler's specific developmental needs. We aim to promote self-reliance and challenge them to do as much for themselves as possible, as that will be really useful when they start school!

Toddler yoga

Exercise is important, which is why we offer weekly toddler yoga. This develops a good way of moving. We also practice keeping balance and we develop their fine and gross motor skills. They simply love it!
Prev
Next
Horizontal groups
Every child lives in a world where everything impresses – and everything has an impact. That is why we work with horizontal groups at our locations.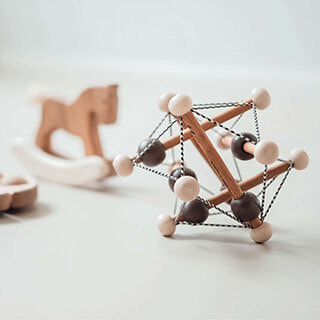 2 Babygroups
0 - 2 year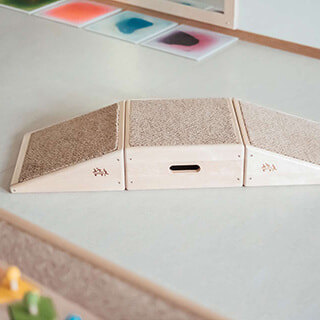 2 Infant groups
1 - 3 year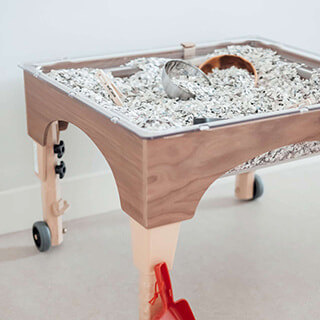 1 Toddler group
2 - 4 year
1 Older toddler group
3+ year
Review from a parent
We visited a range of daycare centers in Breda but Kindergarden Breda Zuid came out head and shoulders above the rest. First of all it's a stunning building with a long history and that gives a good feeling when you arrive, which is also partly due to the warm welcome you receive from all the staff. The rooms are beautiful, feel really spacious, and offer ample opportunities for play. They have a big focus on group activities. And playing outdoors is so nice in their spacious and child-friendly, green garden. You're kept informed throughout the day via the logbook and photos shared on the app, so you can see that your child is in good hands.
Rohit van Nijnatten
Father of Elin (2 years)
Rates 2023
Rate per hour:
€ 10,07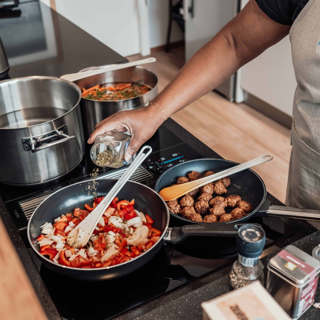 Hot lunch
Freshly and warmly prepared lunch and baby snacks.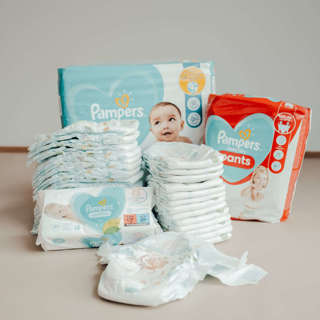 Diapers
Pampers diapers, Pampers Sensitive wipes and Naïf care products.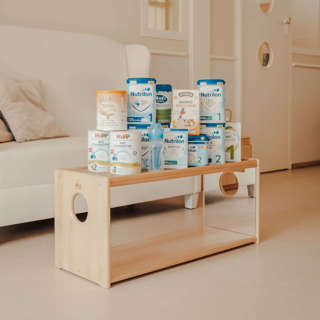 Bottle feeding
Most types of bottle feeding are available. If you have a different wish, we will do our best to order it.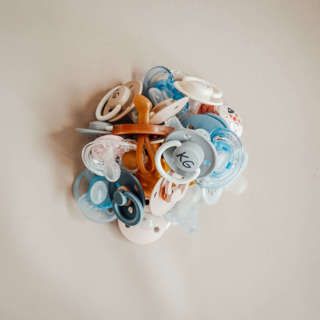 Teats & bottles
In terms of brands off teats, bottles and sleeping bags, we follow the wishes of the parent as much as possible
LRK number and inspection report GGD
Opening hours
Monday to Friday: from 7:30 am to 6:30 pm
Frequently asked questions
Do you have waiting lists?
Many of our locations have waiting lists because many places are currently full. We rely on cancellations or schedule changes to make a new place available for you. This makes it very difficult to estimate how long it will take before placement options come up. We offer places based on the registration date.
We also have two types of waiting lists:
an internal priority waiting list for siblings and for extra days for children who already have a place
a general waiting list for children who do not yet have a place at Kindergarden.
When do I need to register on the waiting list?
To increase the chances of securing a spot, we recommend enrolling your child as soon as possible at our childcare. We take your preferences into account during our planning and strive to fulfill your wishes to the best of our ability.
How likely is it that I will be given a place?
That depends on various factors including preferred days, how many days you need, and how flexible you are. For example, the likelihood of a placement becoming available for one day is greater than three or four days becoming available in one go. The more flexible you are as a parent, the greater the likelihood that we will be able to offer you a place.