Housed in a gorgeous, spacious, and elegant townhouse, our daycare center is surrounded by a large garden, in which each group - including the youngest children - has its own section. This means our toddlers can ride their bikes all across the grounds, and there's a generous patch of yard where they can bounce around and burn off some of their energy. We also have a bright and beautiful vegetable garden for all to enjoy.

Once you step indoors, you're sure to love the quiet and peaceful atmosphere and intimate setting. Since our groups are relatively small in size, children get to know each other quickly, which facilitates the transition from one group to another. The baby section is wonderfully spacious, and we often take our toddlers to our special toddler studio, where we work with small groups and can give them all the attention they need. One of our most popular accessories is our sensory table, which allows children to use all their senses: sight, sound, smell, taste, and touch.

You'll find us in Bussum's Brediuskwartier residential district, which is very popular with families. This Kindergarden location is ideally situated, with a large number of schools located nearby. If you live in our area, you're welcome to come in and have a look anytime! We provide excellent parking facilities.

In this location you will find Kindergarden Brediusweg
Infant studio

We often divide the infant groups into smaller groups, so we can really focus on certain activities. Take our studio for instance, where we offer other craft materials than in the general group, such as our tactile table.

Large baby group rooms

Our large baby group is spacious and has been designed to ensure that every child in the 0 to 2 age range can play and relax in peace and quiet. They can choose from our black and white corner, reading corner, the huge play mat, or our mirror with tactile tiles.

Large baby garden

Babies can enjoy the fresh air in complete safety in their own sheltered baby garden area. This means that the older children can play hide-and-seek in the willow tunnel or in the sandpit, or race around on small bicycles or carts.
Prev
Next
Horizontal groups
Every child lives in a world where everything impresses – and everything has an impact. That is why we work with horizontal groups at our locations.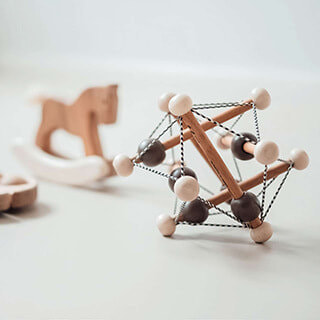 1 Baby group
0 - 2 year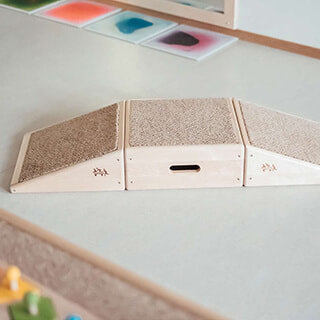 1 Infant group
1 - 3 year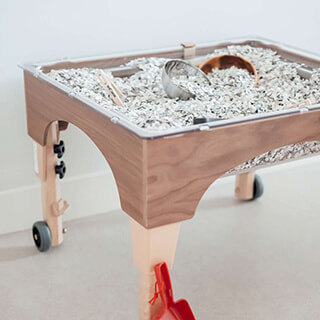 1 Toddler group
2 - 4 year
Our children have been attending Kindergarden Brediusweg for almost two years now and they love it. They have really caring staff and they get all the attention they need. As parent, you're kept involved with their day at the daycare center as they share unique activities and post photos in the parent portal. The center is clean and tidy and they do such fun activities. And the spacious garden and varied, hot lunch are also really great. We're incredibly pleased with Kindergarden!
Lotte van Rees
Mother of Nora en Sam (1 en 3 years)
Rates 2021
Rate per hour:
€ 9,57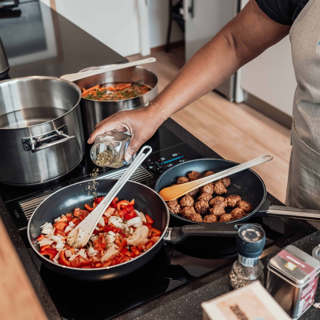 Hot lunch
Freshly and warmly prepared lunch and baby snacks.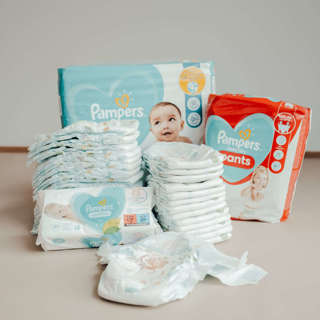 Diapers
Pampers diapers, Pampers Sensitive wipes and Naïf care products.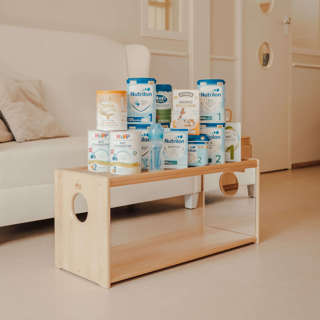 Bottle feeding
All types of bottle feeding, from Nutrilon to own brand to anti-allergens.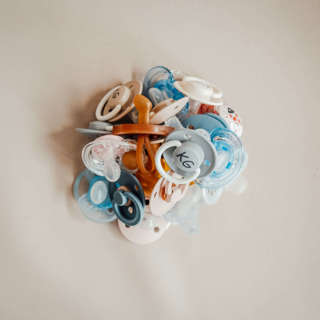 Teats & bottles
All brands of teats, bottles and sleeping bags. We follow the wishes of the parent.
LRK number and inspection report GGD
Opening hours
Monday to Friday: from 7:30 am to 6:30 pm
Meet some of our team members
Als Pedagogisch expert ben ik het aanspreekpunt op de vestiging op het gebied van de ontwikkeling van de kinderen en pedagogiek. De (kleine) succesmomenten van de kinderen maken het werk zo waardevol, dat is voor mij de grootste reden dat ik met deze jonge ontdekkingsreizigers werk. Voor alles is een eerste keer! Ik ben blij dat ik deel uit kan maken van hun ontdekkingsreis 😊
Julia
Pedagogisch expert
Door mijn grote passie voor kinderen voelt werk niet als werk. Het is bijzonder om de kinderen van dichtbij te zien opgroeien. Ik haal daar mijn geluk uit!
Kaina
Pedagogisch medewerker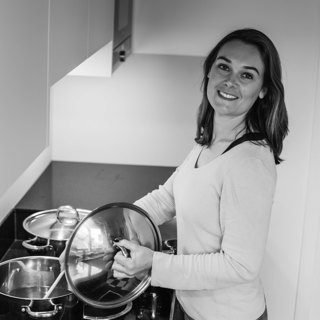 Ik ben trots op mijn werk en de manier waarop Kindergarden kinderen ondersteunt in hun ontwikkeling. Door mijn werk als Huishoudelijk medewerker kan ik de kinderen helpen met het ontwikkelen van hun smaken en ervoor zorgen dat ze iedere dag de benodigde voedingsbehoeften binnen krijgen. Dit en het omgaan met de collega's binnen ons team geven mij veel voldoening.
Malou
Huishoudelijk medewerker
Frequently asked questions
Do you work with waiting lists?
At most centres we work with waiting lists because all places are currently filled. To make a new place available to you, we depend on cancellations or changes to the schedule. This makes it very difficult to estimate how long it will take before placement opportunities arise. We offer places based on the registration date.

We work with two types of waiting lists:
a priority waiting list for brothers and sisters and for requests for extra days from already placed children

a general one for children who have not yet been placed at Kindergarden.
When do I have to register for the waiting list?
We advise you to register your child as soon as possible to increase the chance of a place. We take your wish into account in the planning and of course do our very best to mean something to you.
What are the chances that I will get a place?
That depends on various factors: desired days, how many days it concerns and how flexible you are. For example, a chance of a place for 1 day is greater than for 3 or 4 days in one go. The more flexible you are as a parent, the greater the chance that we can make you an offer.