You simply MUST come in and have a look, even if only to admire our stunning central hall, which we redesigned as an exercise space. Each section of the building leads into this light, spacious, and open hall, where our children can play, eat, and make discoveries together. And there's more we'd like to show you in our recently remodeled daycare center, like the music corner, the crafts studio, and our brand-new discovery garden.

We always keep a very close eye on our infants. In the infant sections we actually use hanging cribs, so our youngest charges can get used to the sounds and scents in their section, while we really get to know each child. Since our sections are grouped by age range, we also find it easier to consider each child and their needs.

Toddlers are very active when it comes to discovering the world around them, and we like to combine free movement, dancing, and gymnastics with storytelling and singing songs (to introduce the children to lyrics, words, and language). We use a variety of materials and accessories in our studio, which includes using potatoes instead of rubber stamps and creating beautiful paintings from shaving foam.

Our center is centrally located on a main road leading to Delft city center and the highway. We also provide ample and complimentary parking.

In this location you will find Kindergarden Buitenhofdreef
Studio

We often divide the infant and toddler groups into smaller groups, so we can really focus on a specific activity. Take our studio for instance, where we offer other craft materials than in the general group, such as magic sand.

English lessons

Young children's ears are incredibly receptive to the sounds of other languages. We grasp this opportunity every week so our toddlers get to know English through play. We use our hand puppets Benny and Bella for this.

Toddler yoga

Exercise is important, which is why we offer weekly toddler yoga. This develops a good way of moving. We also practice keeping balance and we develop their fine and gross motor skills. They simply love it!

Library cooperation

Through our cooperation with the local library, we receive new children's books for ages 0-4 every six weeks. We always choose a new theme such as colours, music or animals. The children continue to find it surprising and interesting to listen, look and discover.
Prev
Next
Horizontal groups
Every child lives in a world where everything impresses – and everything has an impact. That is why we work with horizontal groups at our locations.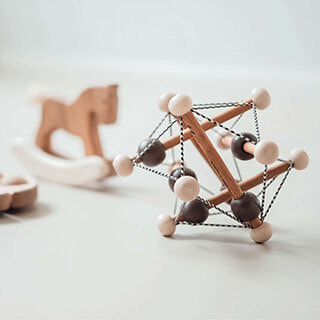 3 Babygroups
0 - 2 year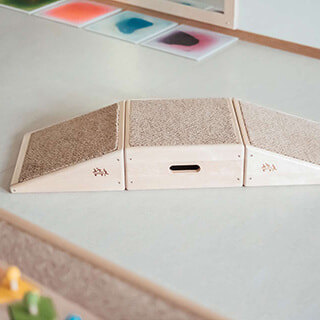 2 Infant groups
1 - 3 year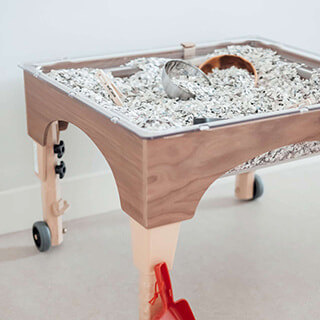 3 Toddler groups
2 - 4 year
Review from a parent
My sons enjoy every moment at this wonderful nursery. The teachers at Kindergarden Buitenhofdreef are very friendly and attentive. The group rooms are large, bright and filled with fun Montessori toys. Every day we get nice updates with pictures of our sons. The nice warm lunch, the fun activities and the spacious green outdoor playground are also worth mentioning. In short, I can recommend this childcare center in Delft to everyone.
Birgitte Zomer
Mother of Sam and Finn (2 and 3 years)
Rates 2024
Rate per hour:
€ 10,81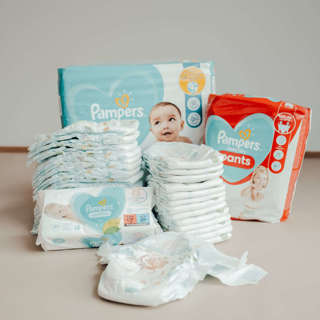 Diapers
Diapers and baby wipes by Pampers and Naty, and Naïf and Sudocrem care products.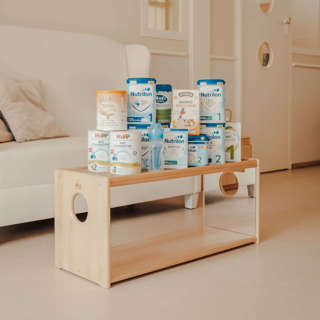 Formula
Follow-up and growing-up formula by Nutrilon, Hipp Bio, Biobim and Pure Goat Company.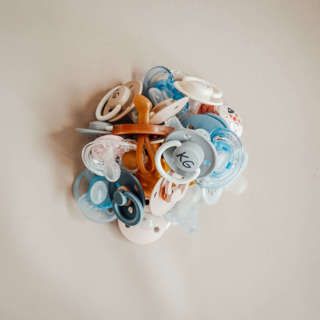 Pacifiers & bottles
Pacifiers and bottles by MAM, Difrax, Bibs, Avent and Dr. Brown.
LRK number and inspection report GGD
Opening hours
Monday to Friday: from 7:30 am to 6:30 pm
Meet some of our team members
Frequently asked questions
When do I need to register for childcare?
To increase the chances of securing a spot, we recommend enrolling your child as soon as possible at our childcare. We take your preferences into account during our planning and strive to fulfill your wishes to the best of our ability.
How likely is it that I will be given a place?
That depends on various factors including preferred days, how many days you need, and how flexible you are. For example, the likelihood of a placement becoming available for one day is greater than three or four days becoming available in one go. The more flexible you are as a parent, the greater the likelihood that we will be able to offer you a place.
When will I hear whether there is a place?
If you're seeking a place quickly, we'd be happy to look at the options available in our schedule. At the busier locations, we often work approximately four months ahead, so it can take some time before you hear from us. If there's a waiting list, we rely on cancellations/schedule changes for new places to become available.

Are you pregnant and looking for a place in the longer term? We have horizontal groups at Kindergarden and this affects how far ahead we can plan. Horizontal means that children move on to the next group at a certain time. As we take a child's development and age and the days that a child spends at the daycare center into account, we plan four to six months ahead, depending on how busy the center is. A schedule can also change a lot. Factors that influence this include registration of siblings (they are given priority), schedule changes for children who already have a placement (switching days or increasing the number of days), and cancellations.