Our unique and sustainable building was designed as a clover-shaped daycare center. The floor-to-ceiling windows let in lots of natural light in the general play areas located around the central garden. Since we're a single-storey building, you can see what's going on everywhere as soon as you walk in the door. Each of our baby groups has two bedrooms that provide all the rest, relaxation, and safety your child needs. We dress the infants in crawl suits whenever we go outside, and we typically divide the toddlers into smaller groups, so we can focus more of our attention on a particular activity.

We might do this in our studio, for example, where we play and work with recyclable and reusable materials and utensils. In the large, open hall, we like to combine movement and exercise with language-based activities such as storytelling or singing songs.

Outdoors, children have more freedom and tend to feel more independent, and our discovery garden – of which we couldn't be more proud! – is designed specifically for this purpose. The children can hide there, get together, or spend some time on their own if they like. Through the glass facade, you can admire our yard, with its slopes, water stream, bridge complete with mini-waterfalls, sand, shells, and real grass.

We are located near the main roads leading onto the A13 (Rotterdam) and A4 (The Hague) highways. You can park right outside our center (a private property).

In this location you will find Kindergarden Reinier de Graaf
Discovery garden

Our large green garden really invites children to start discovering and playing. The hills, our waterslide, and real grass all ensure that your child is invited to discover and play. 

Exercise area/central hall

We regularly transform our spacious hall into an exercise area so that the children can let off steam. At the same time, this helps us develop a good way of moving, we practice keeping balance and we develop their fine and gross motor skills. They simply love it!

Studio

We often divide the infant and toddler groups into smaller groups, so we can really focus on a specific activity. Take our studio for instance, where we offer other craft materials than in the general group, such as magic sand.

English lessons

Young children's ears are incredibly receptive to the sounds of other languages. We grasp this opportunity every week so our toddlers get to know English through play. We use our hand puppets Benny and Bella for this.
Prev
Next
Horizontal groups
Every child lives in a world where everything impresses – and everything has an impact. That is why we work with horizontal groups at our locations.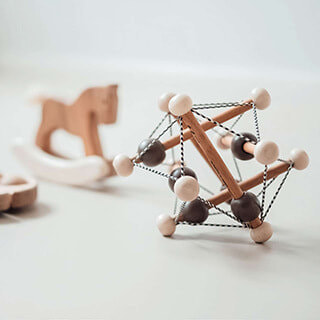 2 Babygroups
0 - 2 year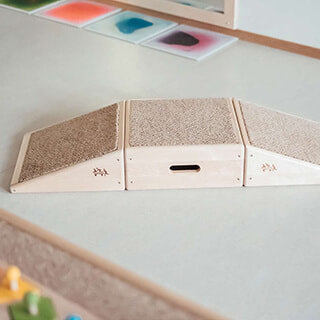 2 Infant groups
1 - 3 year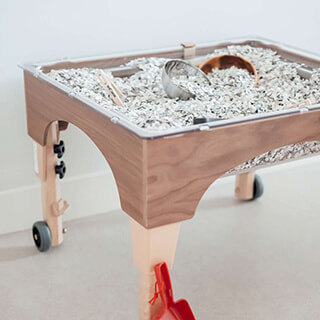 2 Toddler groups
2 - 4 year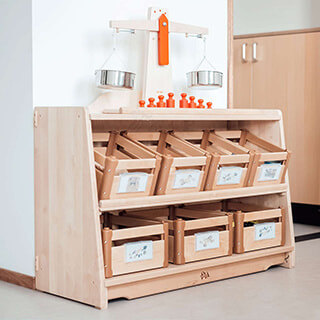 1 Older toddler group
3+ year
Kindergarden Reinier de Graaf is a really fantastic location, certainly for hospital workers like me. Really caring and committed staff. You can see that they enjoy caring for the children with dedication, enthusiasm, and focus. We're more than satisfied with the childcare they offer and would recommend this daycare center to everyone.
Madelijn Lem
Mother of Daan (2 years)
Rates 2021
Rate per hour:
€ 8,87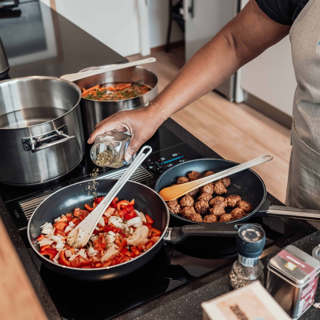 Hot lunch
Freshly and warmly prepared lunch and baby snacks.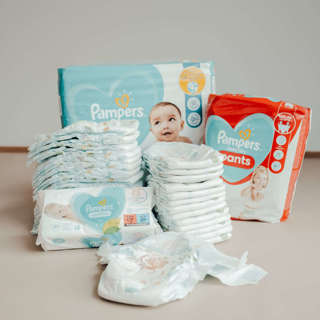 Diapers
Pampers diapers, Pampers Sensitive wipes and Naïf care products.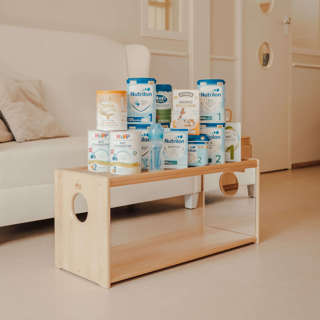 Bottle feeding
All types of bottle feeding, from Nutrilon to own brand to anti-allergens.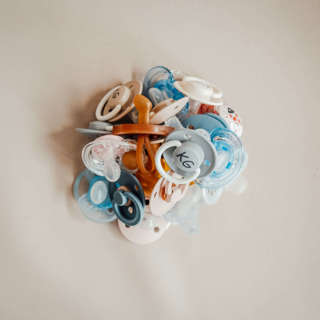 Teats & bottles
All brands of teats, bottles and sleeping bags. We follow the wishes of the parent.
LRK number and inspection report GGD
Opening hours
Monday to Friday: from 7:30 am to 6:30 pm
Meet some of our team members
Het leukste aan mijn werk vind ik dat ik samen met collega's mag werken aan de pedagogische kwaliteit op de locatie. Door het coachen van collega's op de groepen zorgen wij samen voor een fijne en veilige omgeving voor de kinderen.
Annemarie
Pedagogisch expert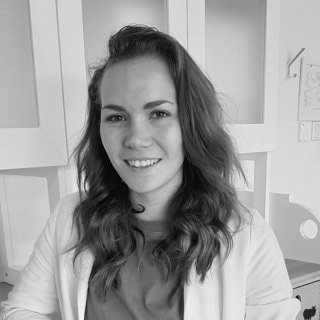 Het vertrouwen van ouders, het enthousiasme van mijn collega's en de liefde van de kinderen zorgen ervoor dat ik met zoveel plezier naar mijn werk ga én de kinderen optimaal kan stimuleren in hun ontwikkeling van de eerste stappen in hun leven.
Mignon
Pedagogisch medewerker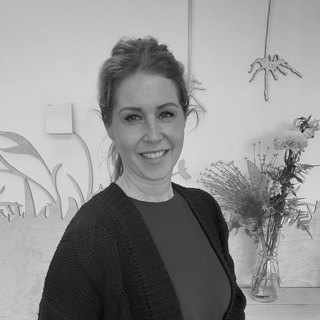 Mijn functie als huishoudelijk medewerker is heel gevarieerd. Ik zorg voor een schoon en uitnodigend pand voor de ouders, kinderen en medewerkers. Buiten mijn huishoudelijk taken is de functie zeer afwisselend en is geen dag hetzelfde. Ik help graag op de groepen en ondersteun mijn collega's bij het aantrekken van de laarsjes en jasjes, zodat de kinderen heerlijk buiten kunnen spelen.
Ramona
Huishoudelijk medewerker
Frequently asked questions
Do you work with waiting lists?
At most centres we work with waiting lists because all places are currently filled. To make a new place available to you, we depend on cancellations or changes to the schedule. This makes it very difficult to estimate how long it will take before placement opportunities arise. We offer places based on the registration date.

We work with two types of waiting lists:
a priority waiting list for brothers and sisters and for requests for extra days from already placed children

a general one for children who have not yet been placed at Kindergarden.
When do I have to register for the waiting list?
We advise you to register your child as soon as possible to increase the chance of a place. We take your wish into account in the planning and of course do our very best to mean something to you.
What are the chances that I will get a place?
That depends on various factors: desired days, how many days it concerns and how flexible you are. For example, a chance of a place for 1 day is greater than for 3 or 4 days in one go. The more flexible you are as a parent, the greater the chance that we can make you an offer.