Our after-school care is established in a stunning old bank in The Hague's embassy district, making it the perfect after-school getaway. It's a place where children can play with their friends, do arts and crafts, play board games, or burn off some extra energy. Everyone loves spending time in our studio, library, and yard.

The members of our team love a good challenge as much as the children, so we go on adventures with Let's go camping and in our library we teach various workshops, including yoga, Zumba, and sign language. We encourage children to make their own choices, so they can set their own after-school schedules as part of our program.

We run three after-school groups. Our stimulating and massive yard has a separate section where children can play on their own from age 7. We offer many fun features, including our own climbing equipment. Our themed vacation program includes days out to the beach, the Omniversum (immersive IMAX movie theater), the sand playground, museums, and the local children's workshop.

It's easy to get onto the highway from our after-school care, and you can reach the city center by driving to the end of Javastraat. The number 1 tram stops right outside the building, and we provide plenty of parking space.

We pick up at the following schools:
Nutsschool Zorgvliet
Annie M.G. Schmidt
Archipel
HSV Nassaulaan
Pick-up days and times at schools may vary. Is your school not listed? Ask our Customer Relations department on 020 423 54 22 about the possible options.
In this location you will find Kindergarden Alexanderstraat
Separate after-school club climbing garden

Our after-school club garden offers more than enough challenges, particularly our climbing frame. Moreover, playing outdoors isn't only healthy, children tend to learn and play differently indoors than they do outdoors. That's why we enjoy going outdoors every day!

Studio

The children can really give a free rein to their fantasy and creativity here. We challenge them by offering many different types of materials (wood, bricks, clay, paint, and such things as Ecoline). So they're not only doing crafts and drawing but also designing, building, and handcrafts.

Library

Time out. A bit of me-time, quietly reading a magazine or book. There's a huge choice on offer from picture books to reading books. Many of our children curl up on the sofa in the afternoon to read a Donald Duck magazine.

How? Like this! Lab

Investigating, experimenting, and discovering; it's all possible in our laboratory! Children can immerse themselves in biology, physics, chemistry, and technology by doing experiments.
Prev
Next
Rates 2021
Rate per hour:
€ 8,75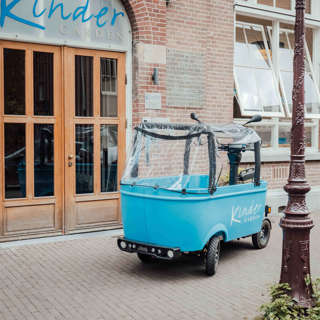 Pick up from school
Depending on distance from school with BSO bus, cargo bike or on foot.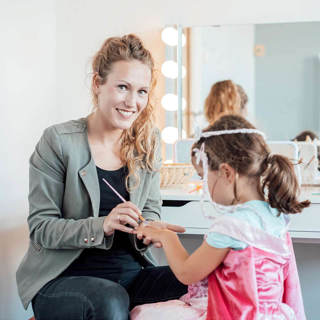 Workshops and activities
Organized by the pedagogical staff of the location.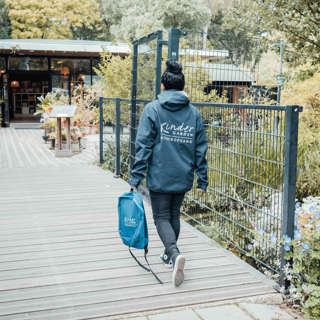 Outings
External outings during the holiday period (under supervision).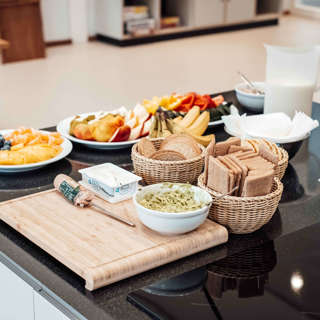 Lunch
On Wednesdays and Fridays and during holidays
LRK number and inspection report GGD
Meet some of our team members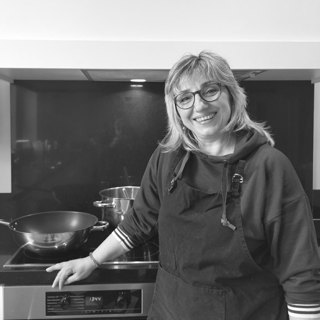 De combinatie van huishoudelijk taken en de omgang met de After-school-kinderen maakt mijn dag compleet
Ani
Huishoudelijke medewerker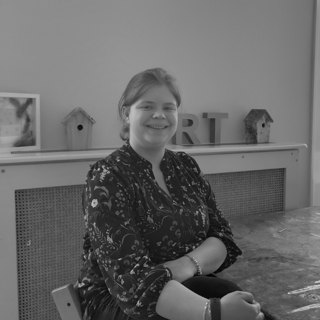 Het leukste van werken bij de After-school is dat je jezelf herontdekt en geen enkele dag hetzelfde is. 
Jessica
Pedagogisch medewerker After-school
Frequently asked questions
Do BSO contracts include full day care during study days and / or school holidays?
With a BSO contract, we offer childcare after school hours. Depending on when the school ends, children are picked up by a pedagogical staff member around that time. During school holidays and / or study days, children are welcome throughout the day at the BSO. The same times apply as at the daycare centre: 07:30-18:30. This only applies to the contract days. If, for example, a study day falls outside your contract day, it can be determined in consultation with the centre manager whether this extra day can be requested.
What meals are available at the BSO?
At Kindergarden we give your child healthy and varied food, at various times of the day.

Healthy buffet
The healthy buffet comprises raw vegetables and fruit, yoghurt with muesli, nuts and one sandwich or two crackers with a healthy topping. We always first encourage the children to eat some raw vegetables before choosing anything else. And of course, they also get something to drink, a choice of water or warm (not hot) tea.

Lunch
Has your child's school finished early? Of course, we'll offer them a healthy lunch, including wholemeal bread with various, healthy toppings. Yoghurt is also an option. We also offer something to drink; a choice of water or warm (not hot) tea.

Snacks
At the end of the day we always offer a snack, which can comprise fruit or dried fruit, or raw vegetables and something to drink.

Hot evening meal
There are also several Kindergarden after-school care locations where the children are given a hot meal at the end of the day. That's convenient as they'll already have eaten when you collect them. Of course, we serve healthy meals that cover all the basic food groups. We always prepare these fresh meals ourselves. If we offer this service at an after-school care location it will be mentioned on the location page.
How does the after-school care during holiday periods work?
During school holidays and / or study days, children are welcome throughout the day at the BSO. The same times apply as at the daycare centre: 07:30-18:30. This only applies to the contract days. Do you need extended care? Then you can request extra quarters at the branch from 7:00-7:30 and 18:30-19:00 for a fee.