Our daycare on The Hague's celebrated Bezuidenhoutseweg is located in a lushly wooded area – the backyard even borders right on the Haagse Bos (The Hague Forest). The staff at our small and intimate location is devoted to your child's care and development. In our infant group, we encourage language development by reading books together – we show the children the pictures and share stories with each other. Did you know that children who were read to by their parents before they started school go on to develop stronger language skills as adults?

All our spaces are designed to invite exploration, which stimulates children's development, and virtually all our furniture is child-size, so the children can grab everything they need themselves. We offer children who are bound for elementary school special activities for older toddlers, so as to make the transition as smooth as possible. In Benny's playground, we have the children sit in a circle and we introduce them to the English language.

We have a wonderfully large yard (which our children love) with a full-sized sandbox. We are located near The Hague's central railway station, off the A4 highway, and also provide ample parking space for when you drop off and pick up your child.


In this location you will find Kindergarden Bezuidenhoutseweg
Studio

We often divide the infant and toddler groups into smaller groups, so we can really focus on a specific activity. Take our studio for instance, where we offer other craft materials than in the general group, such as magic sand.

Large discovery garden

Our large garden really invites children to start discovering and playing. There's a screened area for the babies, which means that the older children can play to their heart's content on the discovery path, the bicycle circuit, and in our huge sandpit.

Older toddler activities

We often make a point of splitting the toddler group so that we can offer activities that are a good match for the children's different developmental phases. For instance, in the morning we start with circle time, to prepare the older toddlers (over 3s) for elementary school. 
Prev
Next
Horizontal groups
Every child lives in a world where everything impresses – and everything has an impact. That is why we work with horizontal groups at our locations.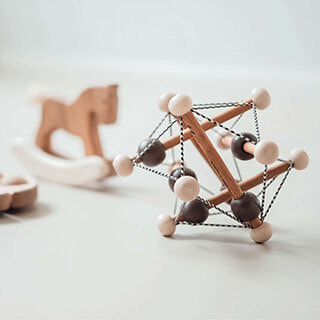 2 Babygroups
0 - 2 year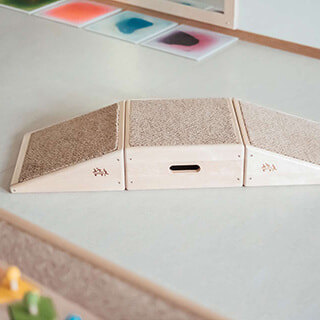 1 Infant group
1 - 3 year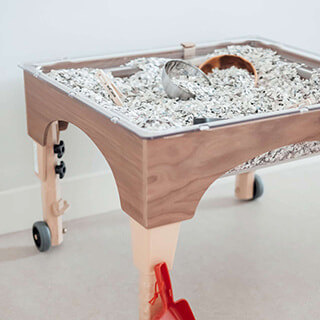 1 Toddler group
2 - 4 year
Review from a parent
We're simply delighted with Kindergarden Bezuidenhoutseweg. All the staff are really friendly and considerate. Our son loves going there every time and he's so happy when we collect him too. They keep you well-informed during the day via the app. The garden is adjacent to the stunning Haagse Bos so they're surrounded by trees and nature! The daycare center rooms are also spacious and light. And finally, they offer a fresh, hot lunch and healthy snacks.
Edo Krouwel
Father of Max (3 years)
Rates 2024
Rate per hour:
€ 11,63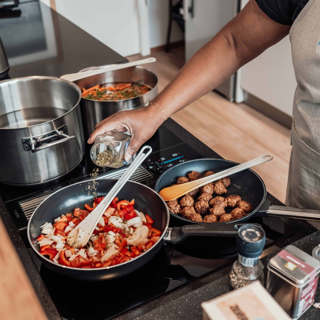 Hot lunch
Freshly and warmly prepared lunch and baby snacks.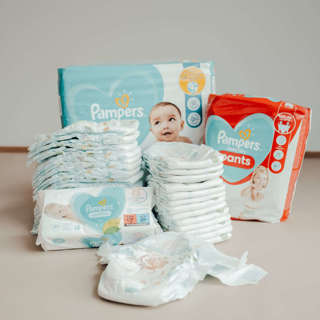 Diapers
Diapers and baby wipes by Pampers and Naty, and Naïf and Sudocrem care products.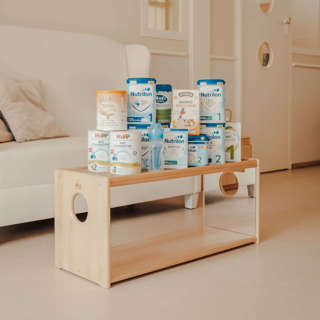 Formula
Follow-up and growing-up formula by Nutrilon, Hipp Bio, Biobim and Pure Goat Company.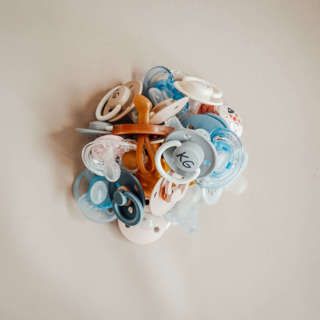 Pacifiers & bottles
Pacifiers and bottles by MAM, Difrax, Bibs, Avent and Dr. Brown.
LRK number and inspection report GGD
LRK number: 171783803 (huisnummer 92-94)
LRK number: 146340516 (huisnummer 102)
Inspection report GGD:
Additional information about safety can be found in the inspection report from the GGD (huisnummer 92-94).
Additional information about safety can be found in the inspection report from the GGD (huisnummer 104).
Opening hours
Monday to Friday: from 7:30 am to 6:30 pm
Meet some of our team members
Frequently asked questions
When do I need to register for childcare?
To increase the chances of securing a spot, we recommend enrolling your child as soon as possible at our childcare. We take your preferences into account during our planning and strive to fulfill your wishes to the best of our ability.
How likely is it that I will be given a place?
That depends on various factors including preferred days, how many days you need, and how flexible you are. For example, the likelihood of a placement becoming available for one day is greater than three or four days becoming available in one go. The more flexible you are as a parent, the greater the likelihood that we will be able to offer you a place.
When will I hear whether there is a place?
If you're seeking a place quickly, we'd be happy to look at the options available in our schedule. At the busier locations, we often work approximately four months ahead, so it can take some time before you hear from us. If there's a waiting list, we rely on cancellations/schedule changes for new places to become available.

Are you pregnant and looking for a place in the longer term? We have horizontal groups at Kindergarden and this affects how far ahead we can plan. Horizontal means that children move on to the next group at a certain time. As we take a child's development and age and the days that a child spends at the daycare center into account, we plan four to six months ahead, depending on how busy the center is. A schedule can also change a lot. Factors that influence this include registration of siblings (they are given priority), schedule changes for children who already have a placement (switching days or increasing the number of days), and cancellations.