All the parents (and future parents) who took the tour of our magnificent and elegant building agree: it's a small and intimate, cozy, and extremely well designed facility. Our dedicated educational staff have helped to create a friendly and welcoming atmosphere: in each of the four groups, they make sure each individual child gets the loving attention he or she deserves.

Benny's Playground is where we offer English lessons to our toddlers: we have circle time every day with Benny, a hand puppet. We address a specific topic every day and base our lessons around this topic.

Did you know that children tend to learn and play differently indoors than they do outdoors? Outside, children have more freedom and tend to feel more independent. All the features of our urban garden contribute to this experience, ranging from the sandbox and outdoor kitchen to the bike track and car tires. Our children also like to take care of our vegetable garden, while the infants have their own baby garden where they can safely enjoy the fresh air. You'll find us in The Hague's Statenkwartier district, with the lively Frederik Hendriklaan shopping street being right around the corner.

In this location you will find Kindergarden Eisenhowerlaan
Baby garden

Babies can enjoy the fresh air in complete safety in their own sheltered baby garden area. And the older children can play hide-and-seek to their heart's content in the willow tunnel or in the sandpit, or race around on small bicycles or carts.

English lessons

Young children's ears are incredibly receptive to the sounds of other languages. We grasp this opportunity every week so our toddlers get to know English through play. We use our hand puppets Benny and Bella for this.

Older toddlers

Our older toddler group focuses on each toddler's specific developmental needs, helping to prepare them for elementary school. We aim to promote self-reliance and challenge them to do as much for themselves as possible, which is really useful when they start elementary school.

Toddler yoga

Exercise is important, which is why we offer weekly toddler yoga. This develops a good way of moving. We also practice keeping balance and we develop their fine and gross motor skills. They simply love it!
Prev
Next
Horizontal groups
Every child lives in a world where everything impresses – and everything has an impact. That is why we work with horizontal groups at our locations.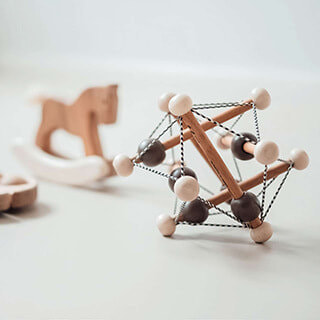 1 Baby group
0 - 2 year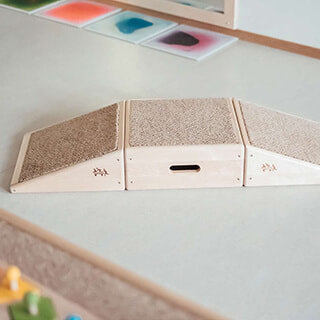 1 Infant group
1 - 3 year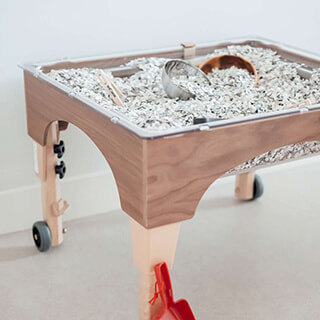 2 Toddler groups
2 - 4 year
Kindergarden Eisenhowerlaan is such a fantastic daycare center! Your child comes first and all the staff are so caring and gentle with the children. Our son has a big smile on his face when he arrives and it's the same when I collect him. He gets a hot meal at lunchtime (organic where possible) and various healthy snacks during the day. When the weather's fine the children enjoy playing outdoors. They do drawing, arts and crafts, and lots of singing and dancing. They also send me fantastic photos in real time via the parent app.
Shannon Knibbe
Mother of Milan (3 years)
Rates 2021
Rate per hour:
€ 9,69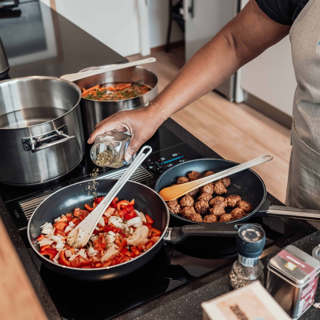 Hot lunch
Freshly and warmly prepared lunch and baby snacks.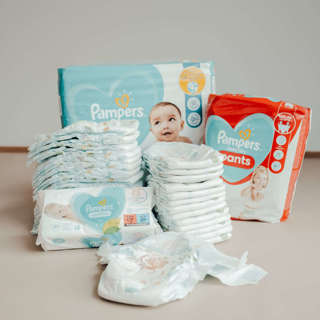 Diapers
Pampers diapers, Pampers Sensitive wipes and Naïf care products.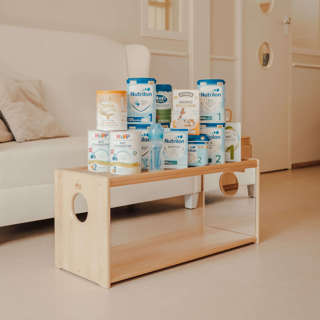 Bottle feeding
All types of bottle feeding, from Nutrilon to own brand to anti-allergens.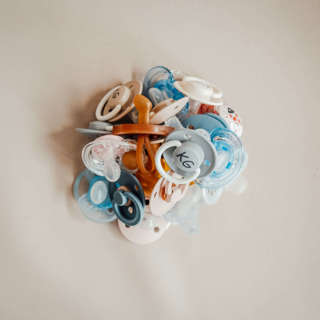 Teats & bottles
All brands of teats, bottles and sleeping bags. We follow the wishes of the parent.
LRK number and inspection report GGD
Opening hours
Monday to Friday: from 7:30 am to 6:30 pm
Meet some of our team members
Naast de ontwikkeling van de kinderen vind ik het samen plezier maken en een veilige plek bieden een belangrijk onderdeel van mijn werk.
Kim
Pedagogisch medewerker - Peutergroep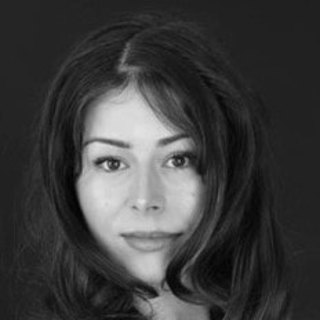 Door een kind het gevoel te geven dat het mag zijn wie het is en dat het er toe doet wat hij wil, krijgt hij het gevoel dat de pedagogisch medewerker vertrouwen heeft in hem en dat draagt bij aan het vertrouwen dat hij in zichzelf heeft waardoor een kind weer verdere stappen durft te zetten.
Lisa
Pedagogisch expert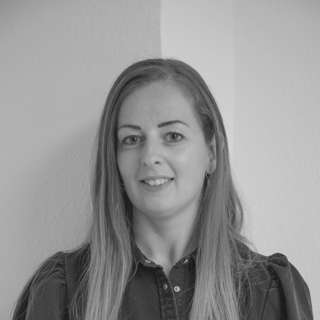 'Kindergarden betekent voor mij een belangrijke rol mogen spelen in het jonge leventje van een kind en dat van zijn/haar ouders. Het gevoel dat ouders het vertrouwen aan je geven om te zorgen voor hun kostbaarste bezit, dat is echt geweldig!
Lisanne
Pedagogisch medewerker - Babygroep
Frequently asked questions
Do you work with waiting lists?
At most centres we work with waiting lists because all places are currently filled. To make a new place available to you, we depend on cancellations or changes to the schedule. This makes it very difficult to estimate how long it will take before placement opportunities arise. We offer places based on the registration date.

We work with two types of waiting lists:
a priority waiting list for brothers and sisters and for requests for extra days from already placed children

a general one for children who have not yet been placed at Kindergarden.
When do I have to register for the waiting list?
We advise you to register your child as soon as possible to increase the chance of a place. We take your wish into account in the planning and of course do our very best to mean something to you.
What are the chances that I will get a place?
That depends on various factors: desired days, how many days it concerns and how flexible you are. For example, a chance of a place for 1 day is greater than for 3 or 4 days in one go. The more flexible you are as a parent, the greater the chance that we can make you an offer.