Villa Valentijn has preserved many of its beautiful historical features, including the old woodwork in each of our playgroups and our many inviting nooks and crannies. These are especially important for our children, as they prevent them from getting distracted and keep them focused on their game.

In our playgroups for younger and older toddlers, the children are given all the room they need to move around and make their own choices – this boosts their confidence and encourages their independence. The older toddlers have their own group with their own dedicated educational staff. We start every day with circle time, to prepare them for elementary school and make sure the transition is as smooth as possible. Circle time (where all the kids sit cross-legged on the floor) is the perfect opportunity for group communication: we call out the names, count the children, and combine text and images to promote social interaction.

Our verdant outdoor space beckons children to come out, play, and make discoveries, as well as providing them with the opportunity to spend time together or alone. We have sectioned off part of the yard for our infants, where they can play quietly, away from the older children and where they can easily make contact with older siblings across the low fences. A section of the balcony is reserved for our younger toddlers, who use it as a garden.

In this location you will find Kindergarden Valentijn
Baby garden

Babies can enjoy the fresh air in complete safety in their own sheltered baby garden area. And the older children can play hide-and-seek to their heart's content in the willow tunnel or in the sandpit, or race around on small bicycles or carts.

English lessons

Young children's ears are incredibly receptive to the sounds of other languages. We grasp this opportunity every week so our toddlers get to know English through play. We use our hand puppets Benny and Bella for this.

Kids' hairdresser

Once every quarter a children's hairdresser visits our location to cut the children's hair if you want that. It makes things really easy for you!

Older toddlers

Our older toddler group focuses on each toddler's specific developmental needs, helping to prepare them for elementary school. We aim to promote self-reliance and challenge them to do as much for themselves as possible, which is really useful when they start elementary school.
Prev
Next
Horizontal groups
Every child lives in a world where everything impresses – and everything has an impact. That is why we work with horizontal groups at our locations.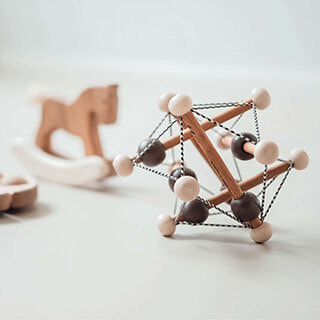 1 Baby group
0 - 2 year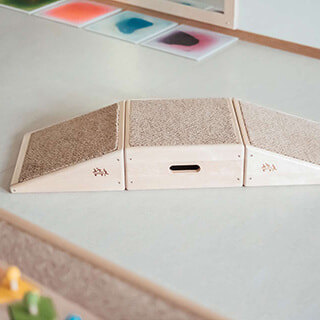 1 Infant group
1 - 3 year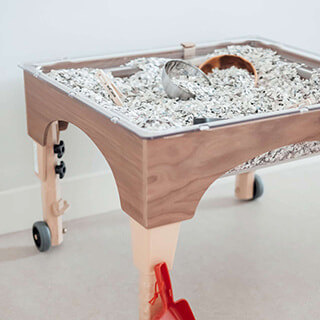 1 Toddler group
2 - 4 year
1 Older toddler group
3+ year
Review from a parent
We're simply delighted with Kindergarden Valentijn Driebergen. They treat the children with such care and are so aware of the needs of each individual child. The location is stunning with spacious and light rooms, as well as a really beautiful garden. They have a healthy, hot lunch every day, there's a low-sugar diet policy, and daily photos and messages in the app.
Wilco van Dommelen
Father of Nora en Daan (1 en 3 years)
Rates 2022
Rate per hour:
€ 9,72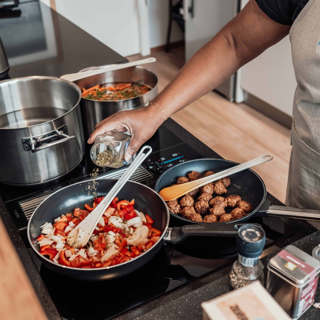 Hot lunch
Freshly and warmly prepared lunch and baby snacks.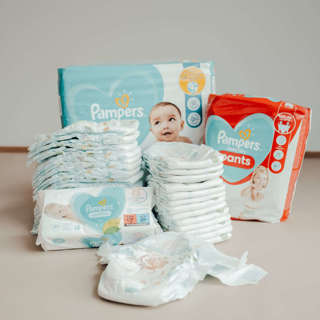 Diapers
Pampers diapers, Pampers Sensitive wipes and Naïf care products.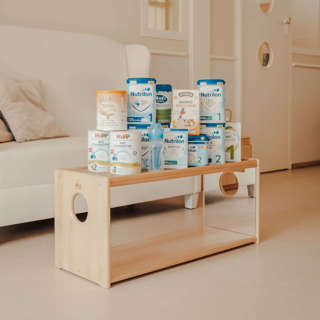 Bottle feeding
Most types of bottle feeding are available. If you have a different wish, we will do our best to order it.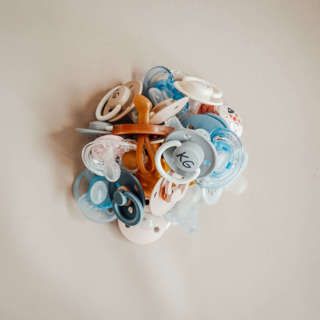 Teats & bottles
All brands of teats, bottles and sleeping bags. We follow the wishes of the parent.
LRK number and inspection report GGD
Opening hours
Monday to Friday: from 7:30 am to 6:30 pm
Meet some of our team members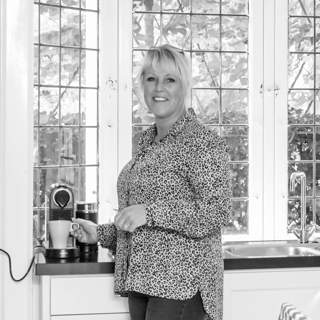 Het is zo leuk om voor de kinderen elke keer een gezode maaltijd te maken. Creatief zijn met de ingrediënten die je mag gebruiken. Heerlijk om te zien hoe de kinderen lekker smullen. De knuffels en praatjes, dat alles maakt het werken bij Kindergarden zo leuk.
Allison
Huishoudelijk medewerker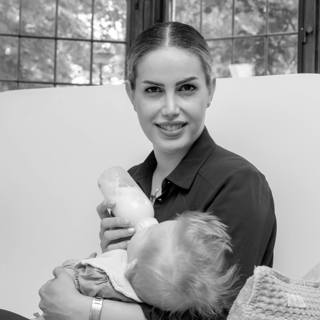 Ik vind het fijn om de zorg te dragen voor de kinderen. Ik geniet van elke lach, knuffel en elk contact met de kinderen. Naast het zorgen voor een leuke en fijne dag, vind ik het belangrijk om de kinderen op hun eigen tempo te ondersteunen in hun ontwikkeling.
Pariya
Pedagogisch medewerker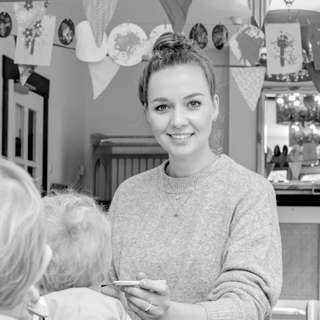 Het is een fantastische uitdaging om de taak als Pedagogisch Expert te mogen vervullen. Samen met het team zorgen we voor een veilige, liefdevolle en uitdagende omgeving. Daarin kan het kind zich optimaal ontwikkelen en zelfvertrouwen opbouwen om de wereld te ontdekken.
Romy
Pedagogisch expert
Frequently asked questions
Do you have waiting lists?
Many of our locations have waiting lists because many places are currently full. We rely on cancellations or schedule changes to make a new place available for you. This makes it very difficult to estimate how long it will take before placement options come up. We offer places based on the registration date.
We also have two types of waiting lists:
an internal priority waiting list for siblings and for extra days for children who already have a place
a general waiting list for children who do not yet have a place at Kindergarden.
When do I need to register on the waiting list?
We advise that you register your child as quickly as possible as this will increase your chance of a place. We will take your requirements into account and will, of course, do our utmost to accommodate you.
How likely is it that I will be given a place?
That depends on various factors including preferred days, how many days you need, and how flexible you are. For example, the likelihood of a placement becoming available for one day is greater than three or four days becoming available in one go. The more flexible you are as a parent, the greater the likelihood that we will be able to offer you a place.