Our daycare center is located in a pleasant, light, and modern single-storey building. All the sections for our various age ranges are connected, which promotes maximum interaction between parents and staff (we're very proud to say that many of our permanent employees have been with us since we opened our doors in 2001).

We prepare fruit and vegetable snacks for our infants every day, and our toddlers regularly visit our afterschool daycare to use its exercise facilities. Since our afterschool daycare center is located within walking distance of our facility, our older toddlers attend daycare there to prepare them for elementary school. This means they're already familiar with the team and the location by the time they start school.

With each section having a door to the outside that leads to its own yard, our infants can explore the outdoor area in perfect safety: there's a canopy that provides lots of shade, and they even have their own sandbox. Our discovery garden for younger toddlers has its own water pump, a tumble bar, and plenty of spaces to hide. We look after our vegetable garden together with the children: growing plant cuttings, harvesting, and enjoying the bell peppers, cucumber, fresh mint, strawberries, and pears we grew ourselves.

You may also be interested to know our location is easily accessible and located near the A27 highway.


In this location you will find Kindergarden Draaibrug
Discovery garden per group

Each group has its own section of the garden that really invites them to discover and play. Babies can play safely in their own screened area. The infants and toddlers can play to their heart's content with the water pump, bicycle circuit, tumble bars, and can play hide and seek in the bamboo forest.

English lessons

Young children's ears are incredibly receptive to the sounds of other languages. We grasp this opportunity every week so our toddlers get to know English through play. We use our hand puppets Benny and Bella for this.

Vegetable garden

We have a vegetable garden to teach the children more about nature! We sow seeds, take care of the plants, and harvest them together with the children. And the harvest? We make delicious mint water from it or eat the cucumbers, tomatoes, or strawberries together.

Older toddlers

Our older toddler group focuses on each toddler's specific developmental needs, helping to prepare them for elementary school. We aim to promote self-reliance and challenge them to do as much for themselves as possible, which is really useful when they start elementary school.
Prev
Next
Horizontal groups
Every child lives in a world where everything impresses – and everything has an impact. That is why we work with horizontal groups at our locations.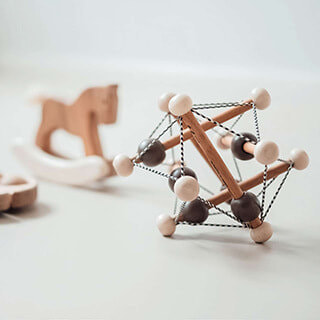 3 Babygroups
0 - 2 year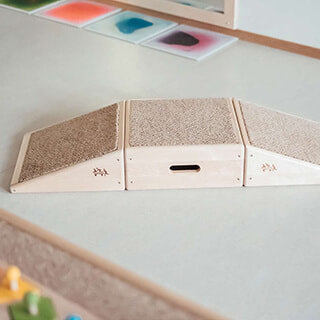 2 Infant groups
1 - 3 year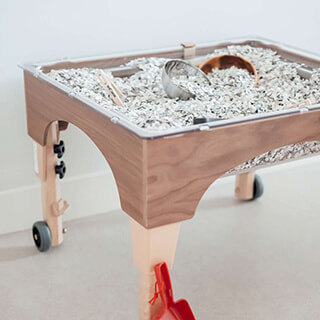 2 Toddler groups
2 - 4 year
We're simply delighted with this daycare center! We really recommend it. Lovely childcare staff and the management is well-organized. The rooms are also furnished in a homely way, with a cozy and calm feel. Our daughter immediately felt at home at Kindergarden Draaibrug. As parent you're kept well-informed by all the updates via the app, which are great to read!
Sara van Tuijl
Mother of Evi (2 years)
Rates 2021
Rate per hour:
€ 9,36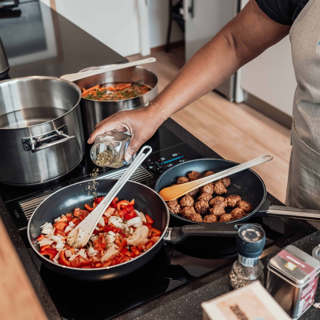 Hot lunch
Freshly and warmly prepared lunch and baby snacks.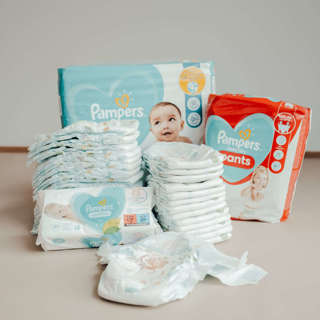 Diapers
Pampers diapers, Pampers Sensitive wipes and Naïf care products.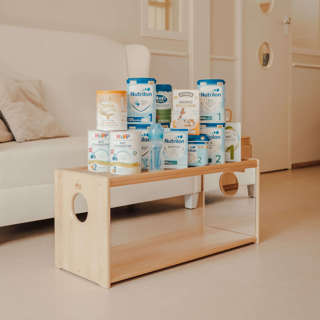 Bottle feeding
All types of bottle feeding, from Nutrilon to own brand to anti-allergens.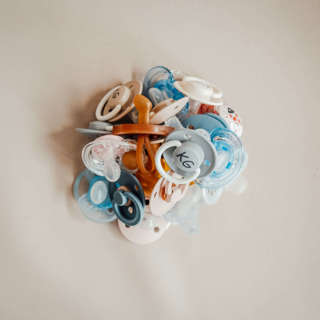 Teats & bottles
All brands of teats, bottles and sleeping bags. We follow the wishes of the parent.
LRK number and inspection report GGD
Opening hours
Monday to Friday: from 7:30 am to 6:30 pm
Meet some of our team members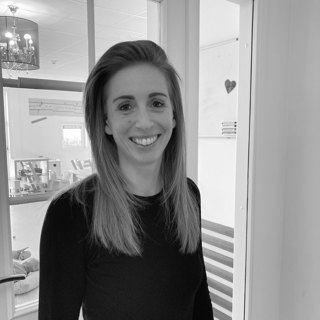 Het mooiste aan mijn werk vind ik de afwisseling tussen het werken met mijn collega's en de ontwikkeling en het plezier van de kinderen om mij heen zien!
Kim
Vervangend vestigingsmanager
Ik haal voldoening uit mijn werk als ik zie dat een kind geniet van een dag bij Kindergarden. Kinderen laten ontwikkelen, op hun eigen tempo, in een veilige omgeving, dat is waar we het voor doen met z'n allen.
Larissa
Adjunct vestigingsmanager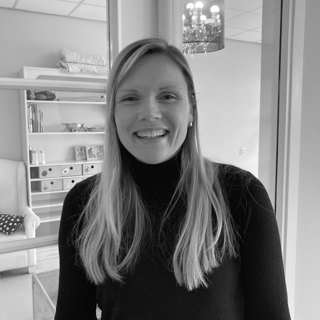 Je eigen persoonlijkheid ontdekken en gestimuleerd worden in je ontwikkeling, fantastisch om daaraan bij te mogen dragen, iedere dag weer.
Linda
Pedagogisch medewerker
Frequently asked questions
Do you work with waiting lists?
At most centres we work with waiting lists because all places are currently filled. To make a new place available to you, we depend on cancellations or changes to the schedule. This makes it very difficult to estimate how long it will take before placement opportunities arise. We offer places based on the registration date.

We work with two types of waiting lists:
a priority waiting list for brothers and sisters and for requests for extra days from already placed children

a general one for children who have not yet been placed at Kindergarden.
When do I have to register for the waiting list?
We advise you to register your child as soon as possible to increase the chance of a place. We take your wish into account in the planning and of course do our very best to mean something to you.
What are the chances that I will get a place?
That depends on various factors: desired days, how many days it concerns and how flexible you are. For example, a chance of a place for 1 day is greater than for 3 or 4 days in one go. The more flexible you are as a parent, the greater the chance that we can make you an offer.