You'll find our daycare in one of the most picturesque spots in Leiden's historical city center, in a warm, friendly and spacious building with lots of light, which adds to its "haven of serenity" look and feel. In the baby group, we observe your child's natural rhythm and assess their needs on this basis. Mealtimes are very important social occasions at our daycare facility and a special time for our children and staff. The children always eat their meals in our laps.

In our infant groups, we pick a different theme each month to help stimulate the children's senses, and we've set up spaces in several corners for your baby to crawl over to and explore a variety of toys and other play products. We've also made a point of restricting the number of stimuli in these corners, so as to prevent your child from getting too distracted and keeping the focus on his or her game. We also offer our younger and older toddlers a relaxed, yet stimulating stay.

Outdoors, we encourage the children to engage in every kind of physical activity, and our yard (adjusted to their level of development) is designed to stimulate their growing minds and curiosity about the world. There's a slope for climbing and rolling, a bamboo patch, and a watercourse: a small creek where you can see (and feel!) the water flowing, as well as float little boats and build dams.

Our location is easily accessible (with paid parking outside), and you'll find many schools within walking distance of our building.

In this location you will find Kindergarden Raamsteeg
English lessons

Young children's ears are incredibly receptive to the sounds of other languages. We grasp this opportunity every week so our toddlers get to know English through play. We use our hand puppets Benny and Bella for this.

Music lessons

We offer our children weekly music lessons. It's especially important for the youngest children, as music helps them interact socially and builds confidence.

Older toddlers

Our older toddler group focuses on each toddler's specific developmental needs. We aim to promote self-reliance and challenge them to do as much for themselves as possible, as that will be really useful when they start school!

Toddler yoga

Exercise is important, which is why we offer weekly toddler yoga. This develops a good way of moving. We also practice keeping balance and we develop their fine and gross motor skills. They simply love it!
Prev
Next
Horizontal groups
Every child lives in a world where everything impresses – and everything has an impact. That is why we work with horizontal groups at our locations.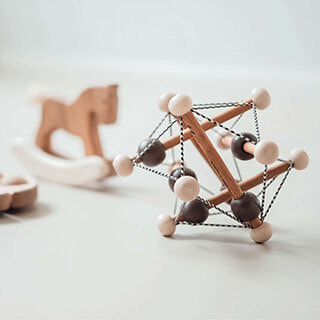 2 Babygroups
0 - 2 year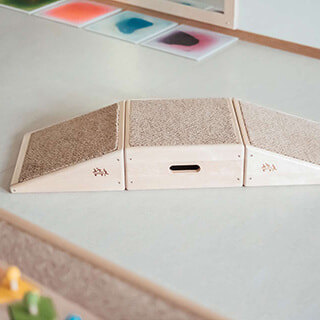 2 Infant groups
1 - 3 year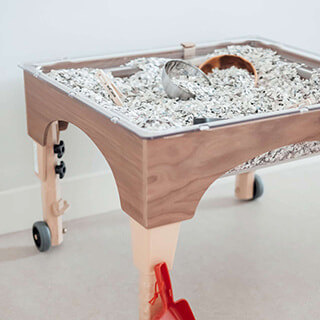 2 Toddler groups
2 - 4 year
1 Older toddler group
3+ year
Rates 2023
Rate per hour:
€ 11,08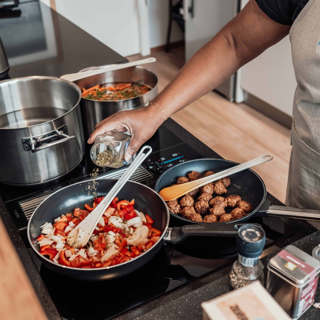 Hot lunch
Freshly and warmly prepared lunch and baby snacks.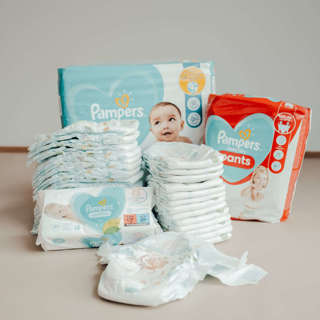 Diapers
Pampers diapers, Pampers Sensitive wipes and Naïf care products.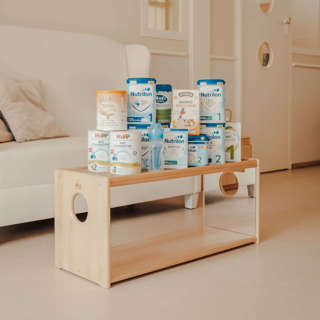 Bottle feeding
Most types of bottle feeding are available. If you have a different wish, we will do our best to order it.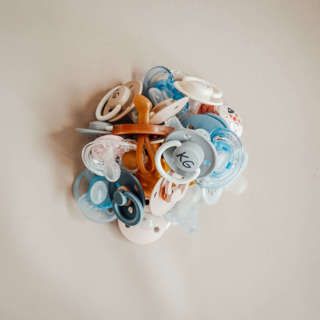 Teats & bottles
In terms of brands off teats, bottles and sleeping bags, we follow the wishes of the parent as much as possible
LRK number and inspection report GGD
Opening hours
Monday to Friday: from 7:30 am to 6:30 pm
Frequently asked questions
Do you have waiting lists?
Many of our locations have waiting lists because many places are currently full. We rely on cancellations or schedule changes to make a new place available for you. This makes it very difficult to estimate how long it will take before placement options come up. We offer places based on the registration date.
We also have two types of waiting lists:
an internal priority waiting list for siblings and for extra days for children who already have a place
a general waiting list for children who do not yet have a place at Kindergarden.
When do I need to register on the waiting list?
We advise that you register your child as quickly as possible as this will increase your chance of a place. We will take your requirements into account and will, of course, do our utmost to accommodate you.
How likely is it that I will be given a place?
That depends on various factors including preferred days, how many days you need, and how flexible you are. For example, the likelihood of a placement becoming available for one day is greater than three or four days becoming available in one go. The more flexible you are as a parent, the greater the likelihood that we will be able to offer you a place.