A sense of security, a warm welcome, and a beautiful and accommodating space – these are just some of the things you'll experience if you come take a tour of our daycare facility (located in a converted church). Many of our professional, qualified staff of educators – including in our baby group – have been with us for many years and will be more than happy to share their ample experience. They'll be glad to explain to you why we use features such as hanging cradles in our infant groups and why we practice lap feeding.

Part of our morning routine with our younger and older toddlers is waking up our resident gnome, "Pim," while in the group for older toddlers we go see "Grandpa" every morning. We've incorporated a daily rhythm for them, which includes vegetable snack time and our "early bird" routine. We make sure the kids get plenty of exercise, including with our resident dance teacher. Our older toddlers are based in our attic playroom, where they really get to focus on activities to prepare them for elementary school, such as "circle time."

We have a separate yard for our younger toddlers, one for older toddlers, and a separate section for our infants, where they can enjoy the fresh air in safety and peace. Our younger toddlers can practice their balance on the slope, ride their bikes, play together in the sandbox, or enjoy a moment of solitude in one of the corners. Our toddlers like to engage with stimulating and entertaining learning experiences such as our bamboo patch, playhouse, or vegetable garden.

Our location is beautifully situated on the River Rotte in Hillegersberg, just a short bike ride away from the city center. We provide complimentary parking and easy access to the A16 and A20 highways.

In this location you will find Kindergarden Bergse Linker Rottekade
Baby garden

Babies can enjoy the fresh air in complete safety in their own sheltered baby garden area. And the older children can play hide-and-seek to their heart's content in the willow tunnel or in the sandpit, or race around on small bicycles or carts.

English lessons

Young children's ears are incredibly receptive to the sounds of other languages. We grasp this opportunity every week so our toddlers get to know English through play. We use our hand puppets Benny and Bella for this.

Discovery garden

Our shady garden really invites children to start discovering and playing. There's a screened area for the babies, and the infants and toddlers also have their own section, which means that each age group can play to their heart's content on the discovery path, the bicycle circuit, in the sandpit and in the playhouse.

Older toddlers

Our older toddler group focuses on each toddler's specific developmental needs. We aim to promote self-reliance and challenge them to do as much for themselves as possible, as that will be really useful when they start school!
Prev
Next
Horizontal groups
Every child lives in a world where everything impresses – and everything has an impact. That is why we work with horizontal groups at our locations.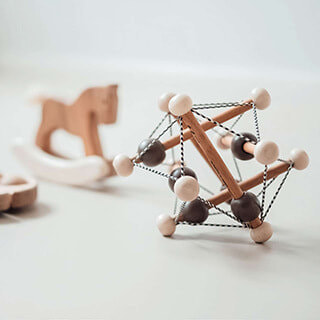 2 Babygroups
0 - 2 year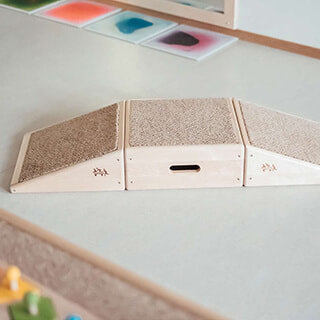 1 Infant group
1 - 3 year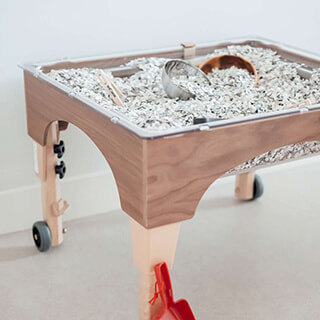 2 Toddler groups
2 - 4 year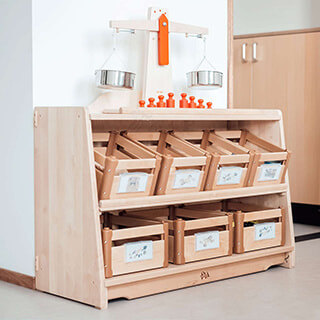 1 Older toddler group
3+ year
Kindergarden Bergse Linker Rottekade is a really wonderful daycare center in a stunning location. The beautiful old church building feels like a second home. My eldest went there and my youngest is still attending. The children are given such a warm welcome and the staff really give them so much attention. The design is beautiful, there's a very strong childcare vision and the healthy, hot lunch completes the picture.
Karin Dijkstra
Mother of Jesse en Zoë (2 en 5 years)
Rates 2021
Rate per hour:
€ 9,88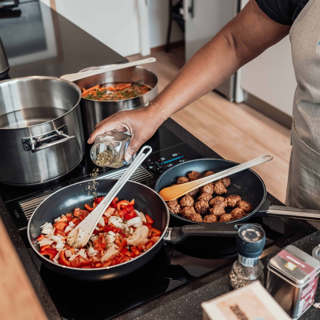 Hot lunch
Freshly and warmly prepared lunch and baby snacks.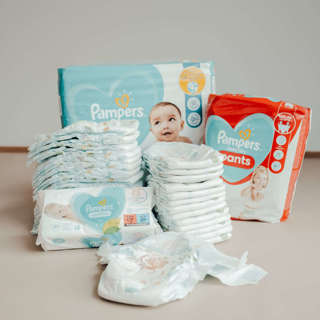 Diapers
Pampers diapers, Pampers Sensitive wipes and Naïf care products.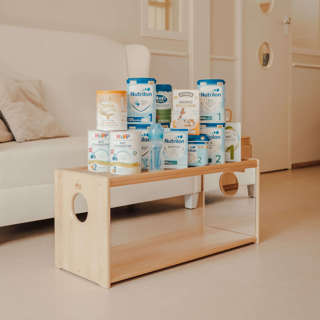 Bottle feeding
All types of bottle feeding, from Nutrilon to own brand to anti-allergens.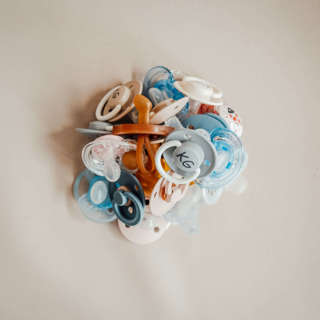 Teats & bottles
All brands of teats, bottles and sleeping bags. We follow the wishes of the parent.
LRK number and inspection report GGD
Opening hours
Monday to Friday: from 7:30 am to 6:30 pm
Frequently asked questions
Do you work with waiting lists?
At most centres we work with waiting lists because all places are currently filled. To make a new place available to you, we depend on cancellations or changes to the schedule. This makes it very difficult to estimate how long it will take before placement opportunities arise. We offer places based on the registration date.

We work with two types of waiting lists:
a priority waiting list for brothers and sisters and for requests for extra days from already placed children

a general one for children who have not yet been placed at Kindergarden.
When do I have to register for the waiting list?
We advise you to register your child as soon as possible to increase the chance of a place. We take your wish into account in the planning and of course do our very best to mean something to you.
What are the chances that I will get a place?
That depends on various factors: desired days, how many days it concerns and how flexible you are. For example, a chance of a place for 1 day is greater than for 3 or 4 days in one go. The more flexible you are as a parent, the greater the chance that we can make you an offer.