With its bright and airy building – filled with light even on cloudy days – and a responsive and dedicated team, our daycare is truly a second home for our children and a community where we all know and support each other. Our "baby island" (where all the baby groups are joined together) is a haven of peace and tranquility, where we give plenty of individual attention to your child. Bottle time at our daycare doubles as cuddle time – it's all about making our children feel safe and secure. We have introduced special days to give children the opportunity to get settled in and adjust to their new surroundings, and we always keep the lines of communication with you as a parent open.

We have grouped our toddlers together, and – being at an age where they have a lot of need for action and physical activity – the children play outdoors whenever they can. If the rooms at our afterschool daycare are available, we take the toddlers there too. We often divide the toddlers into smaller groups, so we can engage in activities with more focused attention. We involve our older toddlers in preschool activities, including "circle time," which stimulates their minds and prepares them for elementary school.

Our garden – which provides sunlight and shade in equal measure – is a delight for every child: they can hide in the bamboo patches, ride go-karts, or play in the sandbox. We have a designated section for our infants, where they can peacefully enjoy the fresh air in a protected environment.

Located near downtown Rotterdam and the A16 highway, our location is easily accessible and provides excellent parking facilities.


In this location you will find Kindergarden Tijs van Zeventerstraat
Baby garden

Babies can enjoy the fresh air in complete safety in their own sheltered baby garden area. And the older children can play hide-and-seek to their heart's content in the willow tunnel or in the sandpit, or race around on small bicycles or carts.

English lessons

Young children's ears are incredibly receptive to the sounds of other languages. We grasp this opportunity every week so our toddlers get to know English through play. We use our hand puppets Benny and Bella for this.

Older toddlers

Our older toddler group focuses on each toddler's specific developmental needs. We aim to promote self-reliance and challenge them to do as much for themselves as possible, as that will be really useful when they start school!

Play and relaxation corners

Our baby group(s) have been designed to ensure that every child in the 0 to 2 age range can play and relax in peace and quiet. They can choose from our black and white corner, reading corner, the kitchen unit, the big play mat, or our mirror with tactile tiles.
Prev
Next
Horizontal groups
Every child lives in a world where everything impresses – and everything has an impact. That is why we work with horizontal groups at our locations.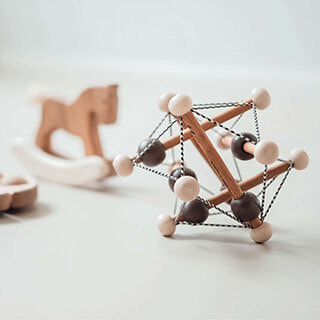 3 Babygroups
0 - 2 year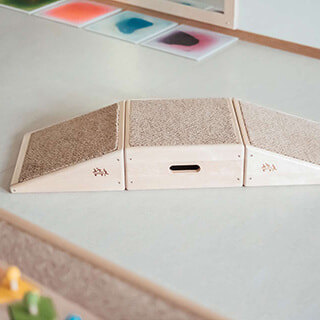 1 Infant group
1 - 3 year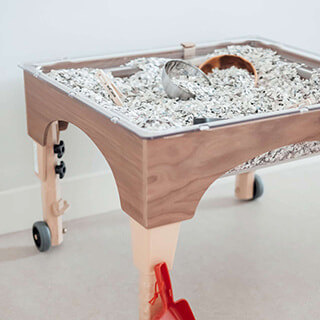 2 Toddler groups
2 - 4 year
1 Older toddler group
3+ year
Review from a parent
Our son started attending Kindergarden Tijs van Zeventerstraat earlier this year. It's been a great experience so far. We really like how much they focus on a healthy diet. All you have to think about in the morning is an extra set of clothing and nothing else. The food, bottles and milk are all available at the daycare center so you don't need to provide that yourself. The app keeps you up-to-date on all the activities (food, drink, but also the nicest bit - photos of your children). All the staff are so caring and helpful. Our son has such a huge smile on his face when we drop him off and when we collect him.
Rogier van der Leek
Father of Levi (1 years)
Rates 2023
Rate per hour:
€ 11,03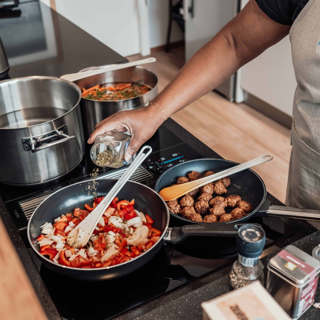 Hot lunch
Freshly and warmly prepared lunch and baby snacks.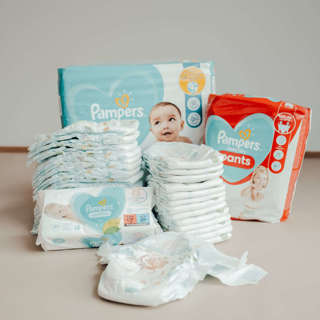 Diapers
Pampers diapers, Pampers Sensitive wipes and Naïf care products.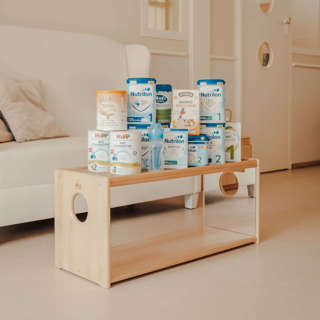 Bottle feeding
Most types of bottle feeding are available. If you have a different wish, we will do our best to order it.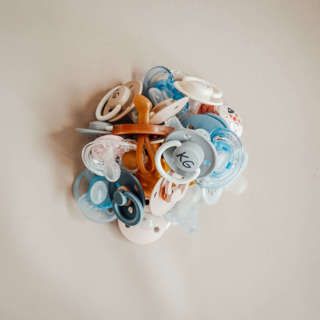 Teats & bottles
In terms of brands off teats, bottles and sleeping bags, we follow the wishes of the parent as much as possible
LRK number and inspection report GGD
Opening hours
Monday to Friday: from 7:30 am to 6:30 pm
Meet some of our team members
Frequently asked questions
Do you have waiting lists?
Many of our locations have waiting lists because many places are currently full. We rely on cancellations or schedule changes to make a new place available for you. This makes it very difficult to estimate how long it will take before placement options come up. We offer places based on the registration date.
We also have two types of waiting lists:
an internal priority waiting list for siblings and for extra days for children who already have a place
a general waiting list for children who do not yet have a place at Kindergarden.
When do I need to register on the waiting list?
We advise that you register your child as quickly as possible as this will increase your chance of a place. We will take your requirements into account and will, of course, do our utmost to accommodate you.
How likely is it that I will be given a place?
That depends on various factors including preferred days, how many days you need, and how flexible you are. For example, the likelihood of a placement becoming available for one day is greater than three or four days becoming available in one go. The more flexible you are as a parent, the greater the likelihood that we will be able to offer you a place.