Our daycare facility is housed in a stylish townhouse located near the Erasmus Medical Center, where the generous light, meticulous design, and spacious rooms provide a warm and unique atmosphere. You can hear the birds singing in our yard, which you'll get to experience for yourself if you come and enjoy a coffee-to-go in our coffee corner. In the infant sections we actually use hanging cribs, so our youngest charges can get used to the sounds and scents in their part of the building. It's a safe place for your baby to fall asleep, and a perfect opportunity for us to get to know him or her!

Our section for older toddlers is located on the top floor. We are committed to meeting the specific development needs of this age range and help prepare them for elementary school. The walk down the various floors of the building is more than just functional, as it teaches children to use the stairs and allows them to see what's going on in the kitchen and office. Singing songs together is part of our regular routine when we head outdoors ("Quiet, the babies are asleep right now...").

We maintain separate gardens for our infants, with one of the yards being directly adjacent to the infant section. Our younger and older toddlers learn to independently use building blocks, climb across tires, or ride their bikes across the tracks. They like to go and hide, enjoy each other's company, or enjoy some alone time as the mood strikes them. The plentiful trees provide all the shade they need to keep them safe and comfortable all year round.

You'll find our facility near the city center, and you'll pass it as you travel to or from work. We provide easy parking at the rear of the building.

In this location you will find Kindergarden Westzeedijk
Baby garden

Babies can enjoy the fresh air in complete safety in their own sheltered baby garden area. And the older children can play hide-and-seek to their heart's content in the willow tunnel or in the sandpit, or race around on small bicycles or carts.

Discovery garden

Our shady garden really invites children to start discovering and playing. There's a screened area for the babies, which means that the older children can play to their heart's content on the discovery path, the bicycle circuit and practice balancing on the halved car tires.

Older toddlers

Our older toddler group focuses on each toddler's specific developmental needs. We aim to promote self-reliance and challenge them to do as much for themselves as possible, as that will be really useful when they start school!

Toddler yoga

Exercise is important, which is why we offer weekly toddler yoga. This develops a good way of moving. We also practice keeping balance and we develop their fine and gross motor skills. They simply love it!
Prev
Next
Horizontal groups
Every child lives in a world where everything impresses – and everything has an impact. That is why we work with horizontal groups at our locations.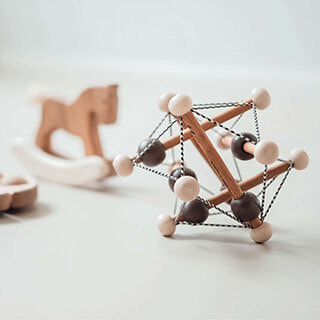 2 Babygroups
0 - 2 year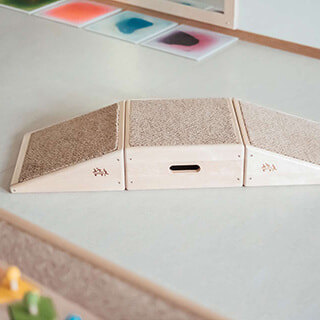 2 Infant groups
1 - 3 year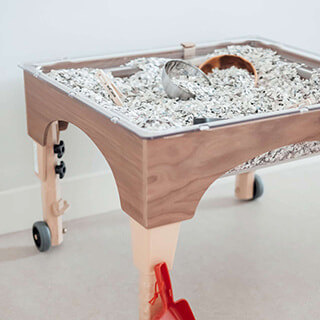 2 Toddler groups
2 - 4 year
1 Older toddler group
3+ year
Review from a parent
We're simply delighted with Kindergarden Westzeedijk! All the staff are really professional and caring. The children are given a fresh, hot meal every day. It's a beautiful location with a large rear garden right in the center of Rotterdam, where the children can enjoy playing outside. The rooms indoors are so peaceful and they have high-quality wooden toys.
Kevin Mollema
Father of Julia (3 years)
Rates 2023
Rate per hour:
€ 11,30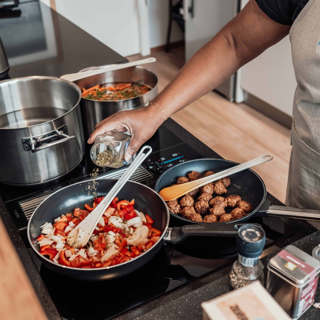 Hot lunch
Freshly and warmly prepared lunch and baby snacks.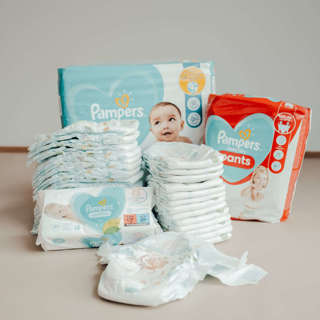 Diapers
Pampers diapers, Pampers Sensitive wipes and Naïf care products.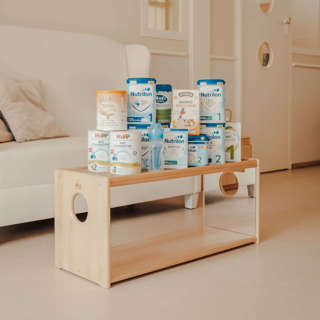 Bottle feeding
Most types of bottle feeding are available. If you have a different wish, we will do our best to order it.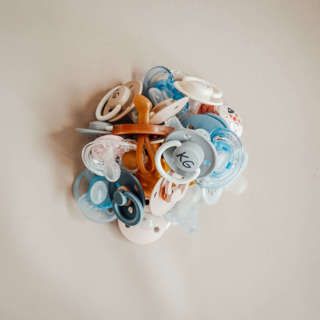 Teats & bottles
In terms of brands off teats, bottles and sleeping bags, we follow the wishes of the parent as much as possible
LRK number and inspection report GGD
Opening hours
Monday to Friday: from 7:30 am to 6:30 pm
Frequently asked questions
Do you have waiting lists?
Many of our locations have waiting lists because many places are currently full. We rely on cancellations or schedule changes to make a new place available for you. This makes it very difficult to estimate how long it will take before placement options come up. We offer places based on the registration date.
We also have two types of waiting lists:
an internal priority waiting list for siblings and for extra days for children who already have a place
a general waiting list for children who do not yet have a place at Kindergarden.
When do I need to register on the waiting list?
We advise that you register your child as quickly as possible as this will increase your chance of a place. We will take your requirements into account and will, of course, do our utmost to accommodate you.
How likely is it that I will be given a place?
That depends on various factors including preferred days, how many days you need, and how flexible you are. For example, the likelihood of a placement becoming available for one day is greater than three or four days becoming available in one go. The more flexible you are as a parent, the greater the likelihood that we will be able to offer you a place.