Countless parents who have toured our building have been blown away by its beauty, especially the high ceilings, ample windows, and bright light coming through at any time of the day. All rooms have a warm and homelike feel, and we've created clearly marked areas for your baby to crawl to and discover various toys and other play products. This familiarity gives them a sense of comfort and security. We've also made a point of restricting the number of stimuli in these corners, so as to prevent your child from getting too distracted and keeping the focus on his or her game.

We sometimes like to divide the toddler group into two smaller groups so we can devote more time to one particular activity. One of the groups gets to run around and play in the yard, while the other does crafts in a nook designed especially for this purpose.

In our long and spacious yard, you'll completely forget you're in a city! We've got zigzag trees our younger and older toddlers can hide behind, a large sandbox, and a separate, blocked-off section for our infants, so they too get the opportunity to freely explore their environment and play in the fresh air. We use shading covers during the summer months to shield the children from the bright sun.

We're just a 3-minute walk from Utrecht's city center, near the Waterlinie (New Dutch Water Line), from which you can get right onto the A12, A27, and A28 highways.

In this location you will find Kindergarden Maliebaan
Baby garden

Babies can enjoy the fresh air in complete safety in their own sheltered baby garden area. And the older children can play hide-and-seek to their heart's content in the willow tunnel or in the sandpit, or race around on small bicycles or carts.

Kids' hairdresser

Once every quarter a children's hairdresser visits our location to cut the children's hair if you want that. It makes things really easy for you!

Toddler studio

We often divide toddler groups into smaller groups, so we can really focus on a specific activity. Take our studio for instance, where we offer other craft materials than in the general group, such as magic sand.
Prev
Next
Horizontal groups
Every child lives in a world where everything impresses – and everything has an impact. That is why we work with horizontal groups at our locations.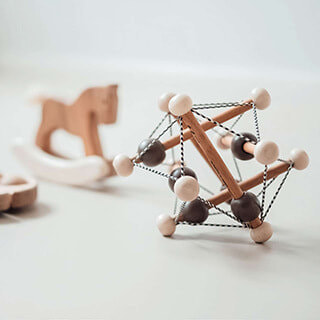 2 Babygroups
0 - 2 year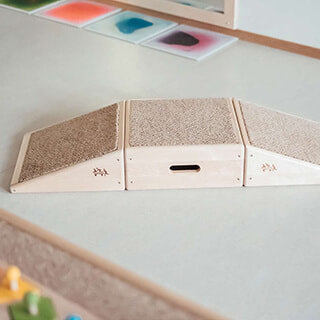 1 Infant group
1 - 3 year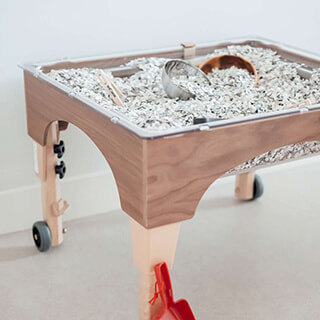 2 Toddler groups
2 - 4 year
Our daughter has really enjoyed going to Kindergarden Maliebaan since she was a baby. We think the diversity of cultures among both the children and staff is fantastic. The staff are so caring and professional. The rooms in this beautiful stately building on Maliebaan are so spacious and light and there's a wonderful garden where the children can enjoy playing outdoors. And last but not least; there's a fresh, hot lunch every day, which is great!
Valerie van Cuijk
Mother of Elin (3 years)
Rates 2021
Rate per hour:
€ 9,63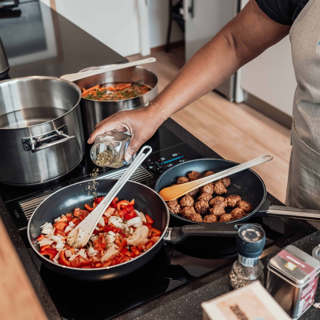 Hot lunch
Freshly and warmly prepared lunch and baby snacks.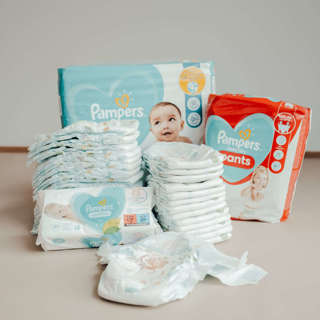 Diapers
Pampers diapers, Pampers Sensitive wipes and Naïf care products.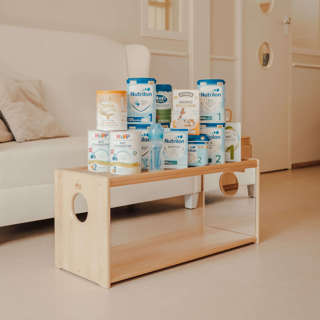 Bottle feeding
All types of bottle feeding, from Nutrilon to own brand to anti-allergens.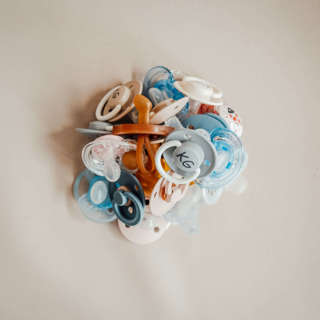 Teats & bottles
All brands of teats, bottles and sleeping bags. We follow the wishes of the parent.
LRK number and inspection report GGD
Opening hours
Monday to Friday: from 7:30 am to 6:30 pm
Meet some of our team members
Doordat Kindergarden verschillende functies aanbiedt zijn er veel doorgroeimogelijkheden waardoor het werk uitdagend blijft en geen een dag hetzelfde. Zo ben ik zelf doorgegroeid van pedagogisch medewerker tot adjunct vestigingsmanager. Zo blijf ik in contact met collega's, ouders én de kinderen!
Farnoesh
Adjunct vestigingsmanager
Het mooie aan mijn werk vind ik de diversiteit en hoe elke groep aansluit op de behoeftes en ontwikkeling van ieder kind! Als moeder en pedagogisch medewerkster ben ik blij met een plek als Kindergarden!
Jolijn
Pedagogisch medewerker
Werken met kinderen is voor mij iedere dag weer een feestje. Het pure, de onbevangenheid maakt iedere dag anders en dan mag je ook nog zo dichtbij de ontwikkeling zijn van zo'n klein mens. Heerlijk!
Lisette
Pedagogisch medewerker
Frequently asked questions
Do you work with waiting lists?
At most centres we work with waiting lists because all places are currently filled. To make a new place available to you, we depend on cancellations or changes to the schedule. This makes it very difficult to estimate how long it will take before placement opportunities arise. We offer places based on the registration date.

We work with two types of waiting lists:
a priority waiting list for brothers and sisters and for requests for extra days from already placed children

a general one for children who have not yet been placed at Kindergarden.
When do I have to register for the waiting list?
We advise you to register your child as soon as possible to increase the chance of a place. We take your wish into account in the planning and of course do our very best to mean something to you.
What are the chances that I will get a place?
That depends on various factors: desired days, how many days it concerns and how flexible you are. For example, a chance of a place for 1 day is greater than for 3 or 4 days in one go. The more flexible you are as a parent, the greater the chance that we can make you an offer.