Welcome to our daycare facility, which was designed especially for nursery care and afterschool care. Each section of our building has its own door leading to the outdoor area, which promotes order and harmony. We are lucky to have a very large exercise room, which means our kids can get their daily dose of physical activity indoors in inclement weather. Our location offers additional activities in our central hall, where (for example) we provide an exercise track for our infants designed to stimulate their motor development.

We often divide our toddlers into smaller groups so we can focus more attention on one specific activity. Our staff prepares our older toddlers for elementary school, with our main focus being on promoting these children's independence. This might include anything from teaching the fundamentals of writing, cutting their own fruit using a children's safety knife, and assertiveness training. For our exercise, sports, and outdoor activities, we have partnered with a sports service.

Outdoors, children have more freedom and tend to feel more independent, and our massive yard is entirely designed to facilitate this. Each group has its own section of the garden, and even the infants can enjoy the fresh air in their separate, blocked-off section. The sports service also gives outdoor exercise classes in the summertime.

We are located in the family-friendly Stadshagen district of Zwolle and provide excellent parking facilities directly adjacent to our building, with easy access to the A28 highway.

In this location you will find Kindergarden Frankhuizerallee
Baby garden

Babies can enjoy the fresh air in complete safety in their own sheltered baby garden area. And the older children can play hide-and-seek to their heart's content in the willow tunnel or in the sandpit, or race around on small bicycles or carts.

Outdoor beds

Taking our cue from the Scandinavian child-rearing model, children also sleep outside: really healthy! Sleeping outdoors has many advantages including fewer colds and children sleep more peacefully, deeper and for longer.

Gym

Children enjoy exercising often because this enables them to discover their bodies through play. That's why we do this outside every day or in our huge gym when the weather is poor. That way, everyone gets the chance to let off steam for a while. And that doesn't only apply to the toddlers and infants; we even get the babies moving in our gym!
Prev
Next
Horizontal groups
Every child lives in a world where everything impresses – and everything has an impact. That is why we work with horizontal groups at our locations.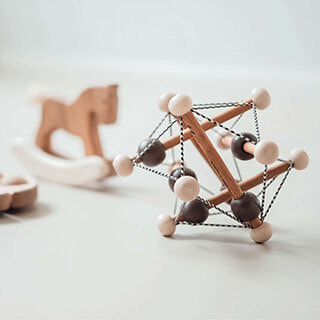 2 Babygroups
0 - 2 year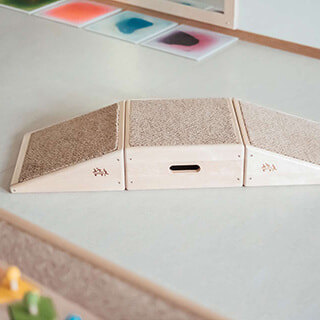 2 Infant groups
1 - 3 year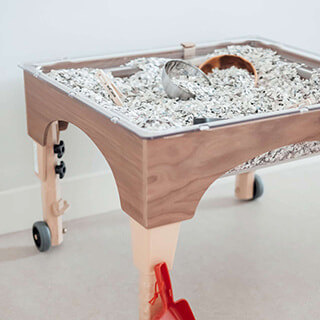 2 Toddler groups
2 - 4 year
Review from a parent
Kindergarden Zwolle is an amazing, tidy, and well-cared-for daycare center with such caring staff. That gives us real peace of mind when we leave the children there. We're kept informed of what the children are doing and receive regular fun photos in the app. The rooms are spacious and light, there are a lot of wooden toys and the garden is simply stunning! The fresh, hot lunch is also a great feature. We're more than satisfied with this daycare center!
Sofie Meermans
Mother of Luuk en Julia (1 en 3 years)
Rates 2023
Rate per hour:
€ 10,03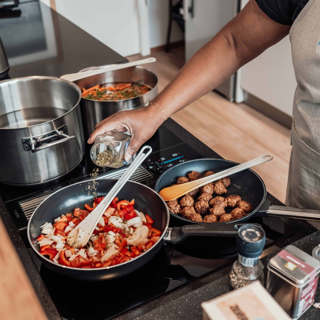 Hot lunch
Freshly and warmly prepared lunch and baby snacks.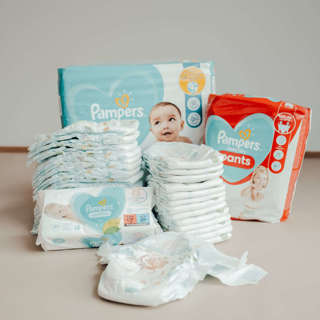 Diapers
Pampers diapers, Pampers Sensitive wipes and Naïf care products.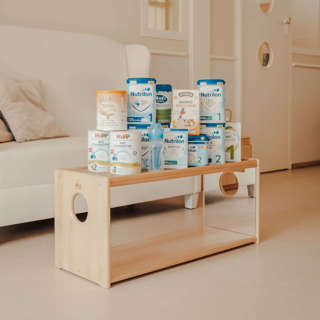 Bottle feeding
Most types of bottle feeding are available. If you have a different wish, we will do our best to order it.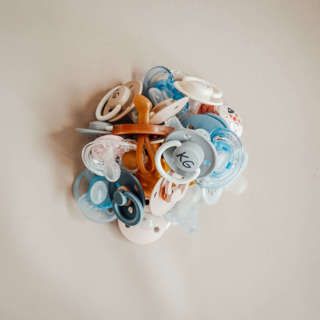 Teats & bottles
In terms of brands off teats, bottles and sleeping bags, we follow the wishes of the parent as much as possible
LRK number and inspection report GGD
Opening hours
Monday to Friday: from 7:30 am to 6:30 pm
Meet some of our team members
Frequently asked questions
Do you have waiting lists?
Many of our locations have waiting lists because many places are currently full. We rely on cancellations or schedule changes to make a new place available for you. This makes it very difficult to estimate how long it will take before placement options come up. We offer places based on the registration date.
We also have two types of waiting lists:
an internal priority waiting list for siblings and for extra days for children who already have a place
a general waiting list for children who do not yet have a place at Kindergarden.
When do I need to register on the waiting list?
We advise that you register your child as quickly as possible as this will increase your chance of a place. We will take your requirements into account and will, of course, do our utmost to accommodate you.
How likely is it that I will be given a place?
That depends on various factors including preferred days, how many days you need, and how flexible you are. For example, the likelihood of a placement becoming available for one day is greater than three or four days becoming available in one go. The more flexible you are as a parent, the greater the likelihood that we will be able to offer you a place.