'It's so important that everyone feels seen, heard and appreciated'
News
Hanneke Visser is Operational & HR Director at Kindergarden. She is responsible for all the locations, the staff, the childcare policy and the Kindergarden Academy. What is she doing to bring staffing levels up to par at the locations now that there's such a shortage on the labour market?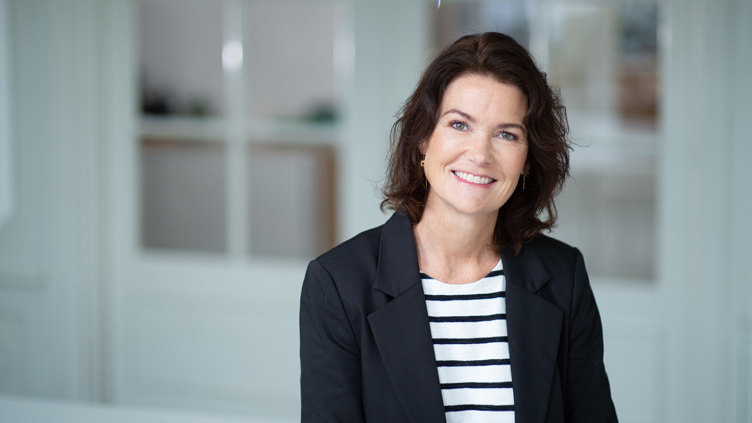 Kindergarden is celebrating its 25th anniversary in 2023. You've been working here for a while now?
Hanneke replied: 'Yes, nearly 22 years! So I've been an employee almost since the very start. After studying Educational Sciences I started virtually straight away as Kindergarden location manager at a location that was opening in Hoofddorp. After a couple of years I started work at the head office to establish the HR department. The organisation grew from 8 to 72 locations in that time, and I grew with it. From my very first day at work, I was captivated by the huge drive within Kindergarden to create the most amazing and enjoyable environment for the children. And, of course, you need the very best employees for that. And it's the same after 22 years: it's just something that's in Kindergarden's DNA.
You have a big and important portfolio...
'Everything comes together in my current role. I really enjoy working every day with my various teams to safeguard quality for both our colleagues and our children. We're currently facing major labour market challenges, but I'm confident that the extra steps and measures we're taking will enable us to respond better to the labour market shortages we're seeing now.
To what extent is Kindergarden affected by labour market shortages?
'That differs per location and per region. It's not only about recruiting new staff but also about absenteeism and staff turnover. Having a shortage of childcare staff means our permanent colleagues sometimes have to work alone or with a self-employed staff member they don't know, which impacts their workload and job satisfaction. And as this has been going on for some time now, it's having a negative impact on absenteeism and turnover. We felt we had to change course and focus entirely on retaining our colleagues and safeguarding quality for our children.'
Kindergarden is a big organisation. What are you doing to address this shortage?
'One thing's for sure: our colleagues at the locations want nothing more than to ensure that 'their' children enjoy amazing days with wonderful and well-suited colleagues. And we want to support them in this from the head office, which is why we've started a new programme to invest in our staff. This programme covers four areas: development, quality, connection and remuneration. We've started with remuneration. We aim to give a clear signal to our employees that their hard work is very much appreciated and that we're responding to high inflation. We'll be expanding the programme in 2023. For us, it's so important that everyone feels seen, heard and appreciated.'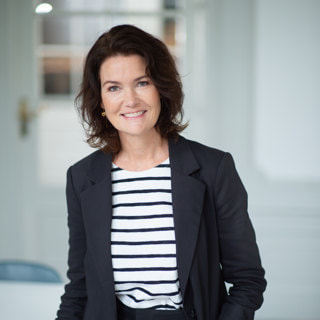 The extra steps and measures enable us to respond better to labour market shortages
Hanneke Visser
Operational & HR Director at Kindergarden
Can you illustrate this with a few examples?
'It's quite a laundry list... In terms of remuneration, all employees moved an extra step higher on their pay scale from 1 October 2022. We're also reimbursing our employees' full commuting costs as well as offering more career growth opportunities for childcare staff so they can progress to new positions on a higher scale. What's more, staff who have children in our childcare only pay the KOT rate. Our Summer and Winter deals also offer extra remuneration for extra work.'
What are you doing in terms of development?
'Kindergarden is focusing on providing and paying for all childcare staff in level 3 to undergo full training to level 4. Each job has been assigned its own learning pathway. We're also planning two study days per year for all location staff, giving them more time to develop during working hours so they don't have to do that in the evenings. There's also a great programme for head office colleagues.'
And how are you improving quality?
'We're offering more peace of mind and security. We won't be asking employees who prefer working in a certain group to work two or three times a month in a different group. Agency staff who like variety will be deployed where they're desperately needed. They have the knowledge and understand the Wereldwijs childcare programme inside out, as well as all our protocols. We'll also be increasing cleaning staff and/or the childcare assistant hours from January 2023 so childcare staff won't have to take on so many cleaning tasks and can focus more on the children. Where possible, we'll reduce our reliance on self-employed staff. And while this does solve our roster challenges, we all feel we'd prefer to work with our own regular, well-established colleagues.
We're always trying to find the right balance in this.'
Finally: what are you doing about connection?
'For us, connection is about the idea that you can enjoy working your whole life at Kindergarden and is about more than just making adjustments for every life stage. We show genuine interest in each other, as is clear from the management team's internships at the locations. We always try to create the very best working atmosphere and set a good example in this. And we work hard, but enjoy celebrating too, organising team trips and evenings, as well as the big annual Kindergarden event where all our colleagues can meet and let off steam.'
What results has this had so far?
'We've received so many positive reactions to this programme; it's something people really appreciate. It's making existing employees feel committed to us and it helps us recruit many new colleagues. Last quarter's figures are evidence of that. Our own Kindergarden Academy also appears to be a huge incentive for people who want to develop and learn and, although not everyone is aware of this, the academy really is open to every colleague. As stated earlier: we're still suffering from shortages but we've found a way out.'
How can parents help?
'They can speak to people they know to see if anyone would like to retrain. Childcare is a fantastic profession and is incredibly important; something all Kindergarden parents know. So share the vacancies on LinkedIn and explain what we, as childcare organisation, do for our staff. Such things can really set the ball rolling.'
Do you also want to work at Kindergarden? View our vacancies.