Giveaway: Get started at home with Monkey Moves
Activities
If you'd like to exercise at home in a fun and playful way, as well as stimulate your child's motor development, you can do that with the Monkey Moves games. As Kindergarden parent, you'll also now receive an extra one euro discount as well as having the chance to win back the purchase price.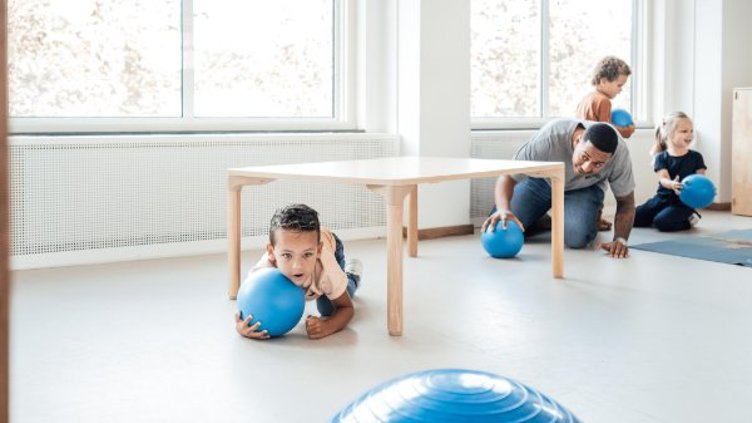 Ropes, dots, hands and feet
You and your child can enjoy exercising at home with the Monkey Moves games. Monkey Moves is a social organisation with the mission to be at the forefront of lifelong healthy exercise. They offer a multi-sports programme for this and have also developed games to play at home. For example, you can choose from the Dot Game, the Rope Game and the Hands and Feet Game. The games are great for motor development and they also stimulate your child's fantasy: there are all kinds of game variants you can devise. To help your child get started, the game box includes a book with game tips for various ages. It's great to get started with this together. It's a simple and playful way to exercise together. So it's highly recommended in the context of vitality.
Watch a video of Monkey Moves here
Discount
You can order the games in the online shop. There's currently a discount available on the games. But... as parent at Kindergarden you also receive an additional one euro discount if you use the discount code KINDG123BEWEEG.
Win back the purchase price
For every five games sold, we'll draw lots and one person will receive the game at home completely free. Monkey Moves will arrange for the repayment of the purchase price.