Our staff is our greatest asset
At Kindergarden we give your child all the specific attention they need throughout the day. Loving, undivided attention… We talk gently and maintain eye contact. We talk about what we are doing and what your child is doing, whether we're feeding your child on our laps, changing diapers, taking them to bed or waking them up, and during play and discovery. We're proud of all our staff who surround your child with the very best possible care at all times. As well as being incredibly committed, they enjoy sharing their childcare knowledge and experience with you. They are our greatest asset!
All the conditions are in place to allow each child to develop optimally. Enriched learning spaces and sensitive staff. It's wonderful to see that our full attention is directed towards this every day.
Marjolein
Pedagogical Coach
We form Kindergarden together
Every Kindergarden location operates in the same way. We compose our teams in the same way, with everyone having their own specialism. And, as they receive optimal support from colleagues at the location, our childcare staff can focus entirely on the children.' For instance, the cleaning staff makes sure everything is clean and tidy and prepares a fresh, hot lunch for everyone every day. The full-time location manager is responsible for supervising staff, administration, and for answering practical questions from parents. Working together like this ensures that we have all the time we need to care for, guide, and help your child develop.
Get to know our location team
Read here which team members could be working at a Kindergarden location.
Find a Kindergarden near you
Related info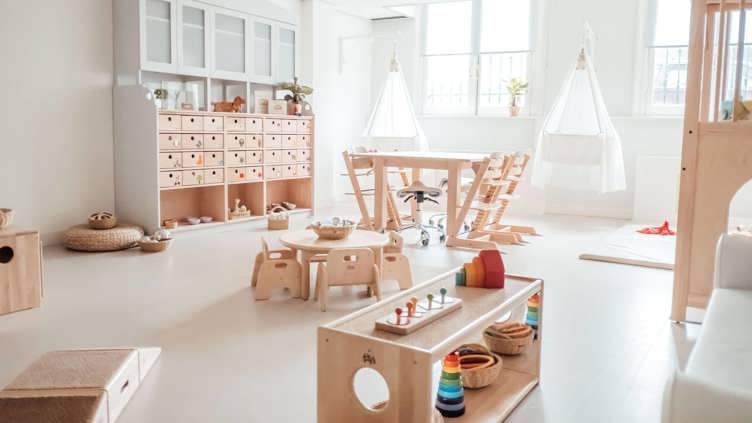 Why does Kindergarden use horizontal groups?
Did you know that a baby plays and learns with its whole body? Preferably in a calm environment? And that infants need to burn energy to develop strength and coordination? And toddlers? Yes, they mainly want to do everything by themselves. They learn to share through play and gradually start to understand their own responsibilities. In a nutshell: everything in every child's world makes an impression - and everything also has influence. And that's why our locations use horizontal groups.
Read more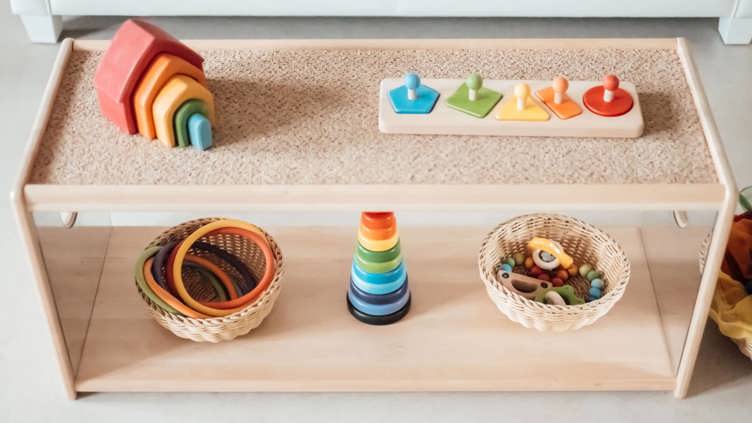 Our interior and play equipment: looking through the eyes of your child
Walk into any of the groups and you'll see clearly marked corners and play equipment everywhere. They invite you to investigate and play! We'd be delighted to tell you how we use our furniture at the locations. Like the play equipment, we ensure that this grows with your child.
Read more