Our childcare center, Kindergarden Almere, is located in the Europakwartier. The golden crown above the entrance already indicates that you're dealing with a unique building. It was specifically designed for childcare. You will experience it immediately when you enter: a pleasant atmosphere and plenty of personal attention. Because of that, everyone - children, parents, and staff - immediately feels at home.

Our baby, infant, and toddler groups all feature a bright and spacious design. The childcare staff in our baby group will encourage your child to look around and discover our spaces and materials. All our spaces are designed to foster development by inviting your child to set out on a journey of exploration. We make sure there's a good balance between playtime and naptime in each of our groups.

We offer a large outdoor space for the children, where they like to spend time every day. In inclement weather we also have lots of indoor space available: children can run around and exercise in the playroom/gym, and we also have a larger play area that is very popular with our kids.

Our childcare centre is centrally located in Almere's Europakwartier district, across from the Albert Heijn supermarket and within walking distance of the Almere Poort railway station.
In this location you will find Kindergarden Zwitserlandstraat
Baby garden

Since the older children play in their own section of the garden, our babies can enjoy the fresh air in a separate, enclosed area where they have every opportunity to roam around and explore.

Sleeping outdoors

Taking our cue from the Scandinavian child-rearing model, we can also arrange for some of our children to sleep outdoors, which happens to be very good for them. One of the many advantages of this habit is that children sleep more peacefully, longer, and more deeply while also being less likely to get colds.

Spacious garden

A sandbox, climbing equipment, a play hill for rolling down, and of course plenty of spots for playing hide and seek... Our large, semi-enclosed garden (with numerous shady spots) beckons children to come out and play.

All under one roof

This Kindergarden location has its own after school care programme, which your child will be able to attend once they're old enough. Offering children a mix of stimulation, relaxation, and opportunities for growth and development, the after school care has the added advantage of being right around the corner from the elementary school. Your child is sure to feel at home right off the bat.
Prev
Next
Horizontal groups
Every child lives in a world where everything impresses – and everything has an impact. That is why we work with horizontal groups at our locations.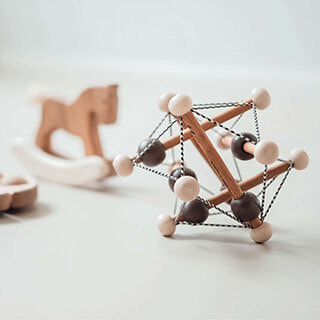 2 Babygroups
0 - 2 year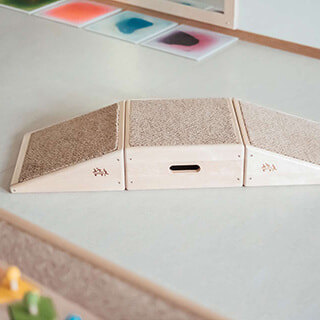 1 Infant group
1 - 3 year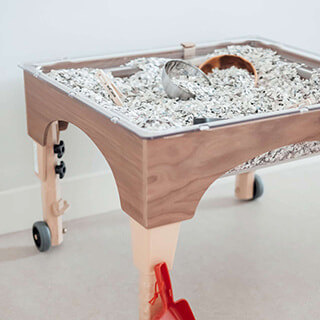 2 Toddler groups
2 - 4 year
1 Older toddler group
3+ year
Review from a parent
Kindergarden Almere is truly a gem! The caregivers are friendly, welcoming, and take the time for both child and parent. Lovely photos and educational activities complete the experience. Our son thoroughly enjoys it. He sleeps and eats well, knowing that only healthy food is served. The nutrition policy and vision of Kindergarden are inspiring! Our son goes happily to this beautiful, well-equipped childcare center. The committed caregivers and good communication create a sense of trust. In short, Kindergarden Almere is the ideal place for both parent and child!
Yvanka
Mother of Rogier (3 years)
Rates 2024
Rate per hour:
€ 10,93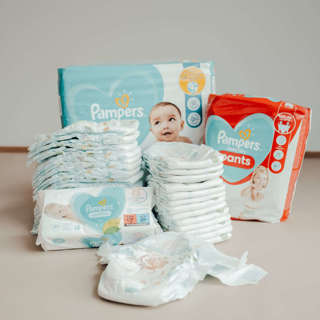 Diapers
Diapers and baby wipes by Pampers and Naty, and Naïf and Sudocrem care products.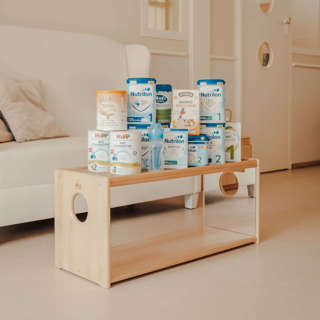 Formula
Follow-up and growing-up formula by Nutrilon, Hipp Bio, Biobim and Pure Goat Company.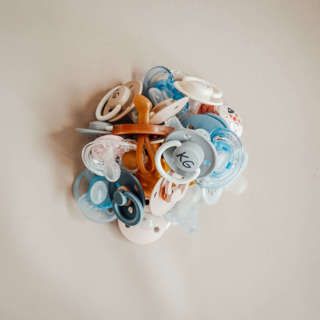 Pacifiers & bottles
Pacifiers and bottles by MAM, Difrax, Bibs, Avent and Dr. Brown.
LRK number and inspection report GGD
Opening hours
Monday to Friday: from 7:30 am to 6:30 pm
Frequently asked questions
When do I need to register for childcare?
To increase the chances of securing a spot, we recommend enrolling your child as soon as possible at our childcare. We take your preferences into account during our planning and strive to fulfill your wishes to the best of our ability.
How likely is it that I will be given a place?
That depends on various factors including preferred days, how many days you need, and how flexible you are. For example, the likelihood of a placement becoming available for one day is greater than three or four days becoming available in one go. The more flexible you are as a parent, the greater the likelihood that we will be able to offer you a place.
When will I hear whether there is a place?
If you're seeking a place quickly, we'd be happy to look at the options available in our schedule. At the busier locations, we often work approximately four months ahead, so it can take some time before you hear from us. If there's a waiting list, we rely on cancellations/schedule changes for new places to become available.

Are you pregnant and looking for a place in the longer term? We have horizontal groups at Kindergarden and this affects how far ahead we can plan. Horizontal means that children move on to the next group at a certain time. As we take a child's development and age and the days that a child spends at the daycare center into account, we plan four to six months ahead, depending on how busy the center is. A schedule can also change a lot. Factors that influence this include registration of siblings (they are given priority), schedule changes for children who already have a placement (switching days or increasing the number of days), and cancellations.