With its elegant lines, abundance of light and space for days, our building (designed by renowned modernist architect W.M. Dudok) may just be the perfect setting for a preschool. In our infant group, for one, we have created several corners where your child can discover various toys and other play products. We have clearly marked these spaces out for our youngest ones, to serve as an orientation aid and give them a sense of safety.

We often divide the toddlers into smaller groups, so we can engage in activities with more focused attention: while one group stays inside to look at picture books, the other group heads outdoors for play and exercise. We prepare our oldest toddlers for elementary school by focusing on subjects such as language and arithmetic. We have a separate, safe infant garden on the roof terrace, where we can keep an eye on the younger and older toddlers as they play outdoors.

Our activities are seasonally based, so when the apples are ripe for the picking, we turn them into apple sauce or apple fritters. And when chestnut season rolls around, we love to use these gifts of nature for all kinds of crafts. We provide easy, complimentary parking right outside our building.

In this location you will find Kindergarden Johannes Geradtsweg
Baby garden (terrace)

Babies can enjoy the fresh air in complete safety in their own sheltered baby garden area. And the older children can play hide-and-seek to their heart's content in the willow tunnel or in the sandpit, or race around on small bicycles or carts.

English lessons

Young children's ears are incredibly receptive to the sounds of other languages. We grasp this opportunity every week so our toddlers get to know English through play. We use our hand puppets Benny and Bella for this.

Discovery garden

Our large green garden really invites children to start discovering and playing. The swing, the hide-and-seek shrubs, the sandpit, or the cycling route all ensure that your child is invited to discover and play.

Older toddlers

Our older toddler group focuses on each toddler's specific developmental needs, helping to prepare them for elementary school. We aim to promote self-reliance and challenge them to do as much for themselves as possible, which is really useful when they start elementary school.
Prev
Next
Horizontal groups
Every child lives in a world where everything impresses – and everything has an impact. That is why we work with horizontal groups at our locations.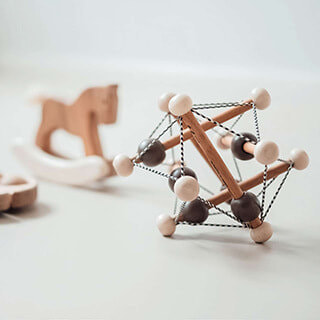 2 Babygroups
0 - 2 year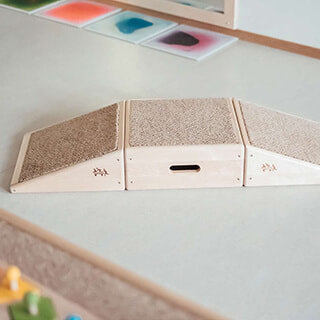 2 Infant groups
1 - 3 year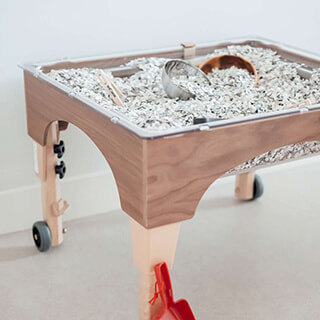 2 Toddler groups
2 - 4 year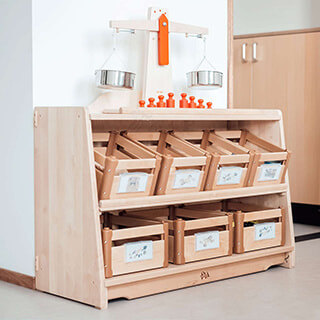 1 Older toddler group
3+ year
I'm simply delighted with Kindergarden Hilversum. All the staff are so committed, they communicate so clearly, and every day there's a fantastic, fresh hot lunch. Another plus for me is that they have four different age groups, so the children are always challenged at their own level. And, of course, there's the huge square, a Valhalla for the young ones who love playing outdoors.
Roel Jacobs
Father of Luuk (3 years)
Rates 2021
Rate per hour:
€ 9,57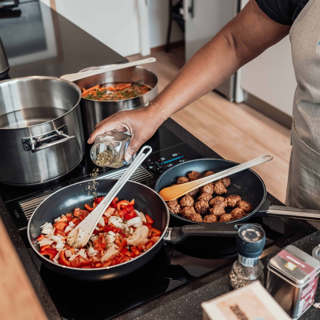 Hot lunch
Freshly and warmly prepared lunch and baby snacks.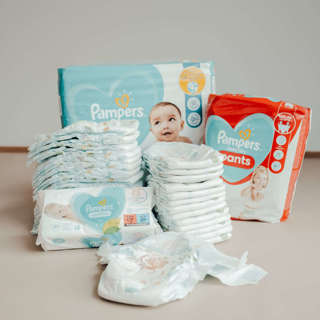 Diapers
Pampers diapers, Pampers Sensitive wipes and Naïf care products.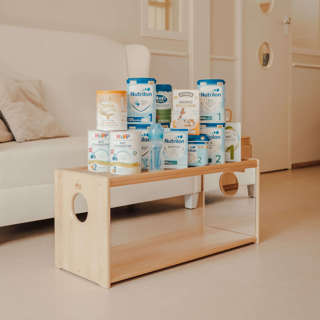 Bottle feeding
All types of bottle feeding, from Nutrilon to own brand to anti-allergens.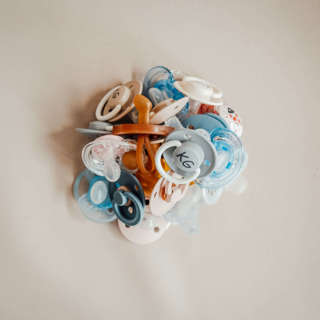 Teats & bottles
All brands of teats, bottles and sleeping bags. We follow the wishes of the parent.
LRK number and inspection report GGD
Opening hours
Monday to Friday: from 7:30 am to 6:30 pm
Meet some of our team members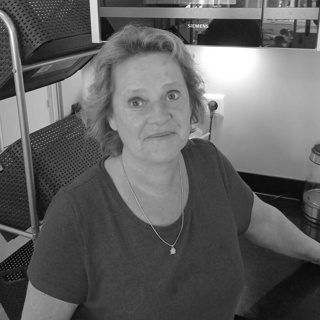 Wanneer ik kook voor de kinderen, vind ik het fijn om ze te zien genieten en deel ik graag in hun ontwikkeling door ze bijvoorbeeld te introduceren aan nieuwe smaken.  Dit maakt mijn werk superleuk en natuurlijk af en toe met ze knuffelen ook!
Ineke
Huishoudelijk hulp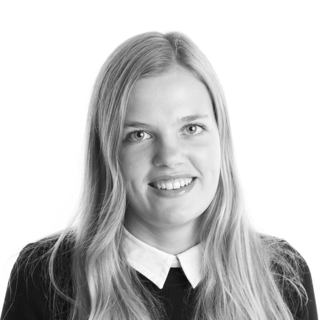 Wanneer ik de vestigingsmanager en ons team kan ondersteunen in de dagelijkse gang van zaken met als resultaat dat de pedagogisch medewerkers goed hun werk kunnen uitvoeren en onze kinderen daarmee happy zijn, dan ben ik dat ook! Ik geniet iedere dag van de gelukkige gezichtjes van onze kinderen en daarmee ook hun ouders!
Savanna
Adjunct vestigingsmanager
Frequently asked questions
Do you work with waiting lists?
At most centres we work with waiting lists because all places are currently filled. To make a new place available to you, we depend on cancellations or changes to the schedule. This makes it very difficult to estimate how long it will take before placement opportunities arise. We offer places based on the registration date.

We work with two types of waiting lists:
a priority waiting list for brothers and sisters and for requests for extra days from already placed children

a general one for children who have not yet been placed at Kindergarden.
When do I have to register for the waiting list?
We advise you to register your child as soon as possible to increase the chance of a place. We take your wish into account in the planning and of course do our very best to mean something to you.
What are the chances that I will get a place?
That depends on various factors: desired days, how many days it concerns and how flexible you are. For example, a chance of a place for 1 day is greater than for 3 or 4 days in one go. The more flexible you are as a parent, the greater the chance that we can make you an offer.