We've still got the old school bell hanging on the wall, and the pond at the back is sheer magic – just like the views over the Vondelpark. You'll find us in the heart of South Amsterdam, yet at only 3 minutes from the A10 highway. Welcome to the irresistible world that is Villa Vondel! At our daycare facility, we give children all the space and freedom to make their own choices, providing an environment that is relaxing and challenging in equal parts – which is key to enhancing their development.

We start challenging them as early as the baby group, with its playmats, play mirrors, and a "black-and-white corner." All this activity is balanced out by some R&R – rest and relaxation – in the form of baby massage and baby yoga. Our toddlers love cavorting around in the Friends call me Jim room, a separate exercise room where they can complete an activity course to get them up and moving. They get to engage in all kinds of adventurous physical activities, always supervised by our specially trained daycare attendants.

The highlights in our yard include an exercise path, a sandbox, and a bike trail (complete with bumps). In balmy weather, we enjoy our meals together at the lovely picnic table out on the patio.

In this location you will find Kindergarden Villa Vondel
Studio

We often divide the infant and toddler groups into smaller groups, so we can really focus on a specific activity. Take our studio for instance, where we offer other craft materials than in the general group, such as magic sand.

Friends call me Jim

The infants and toddlers exercise in our gym hall 2.0 twice a week. It's equipped with light projections, a projector and really challenging equipment. We use magical stories to stimulate the children's fantasy and experience and this helps them discover the enjoyment of exercise.

Baby yoga

Exercise is important, which is why we offer weekly yoga, even for the very youngest ones. This develops a good way of moving. We also practice keeping balance and we develop their fine and gross motor skills. They simply love it!

Music lessons

We offer our children weekly music lessons. It's especially important for the youngest children, as music helps them interact socially and builds confidence.
Prev
Next
Horizontal groups
Every child lives in a world where everything impresses – and everything has an impact. That is why we work with horizontal groups at our locations.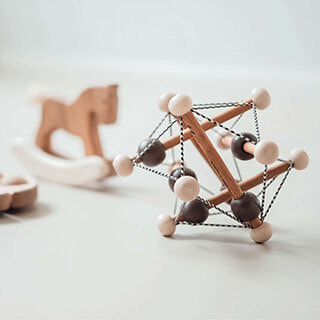 2 Babygroups
0 - 2 year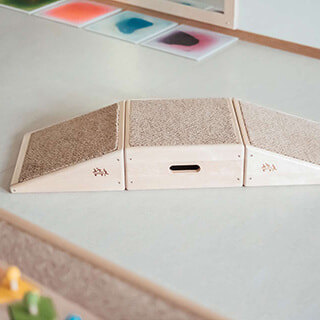 2 Infant groups
1 - 3 year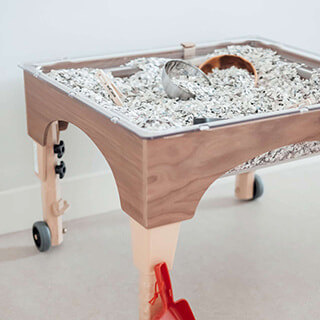 4 Toddler groups
2 - 4 year
Review from a parent
Our son has been going to Villa Vondel since his first year. They're always so nice and attentive when we drop him off and, when we collect him, everyone takes so much time and care to give us an update about the day. Extra plus points are the daily hot lunch, the use of the app with a diary overview, Friends call me Jim, lots of outdoor playing, creativity, and instructive activities.
Arne Scheerhoorn
Father of Finn (1 years)
Rates 2023
Rate per hour:
€ 11,60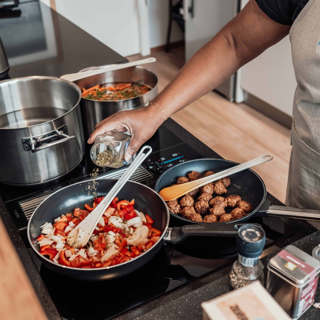 Hot lunch
Freshly and warmly prepared lunch and baby snacks.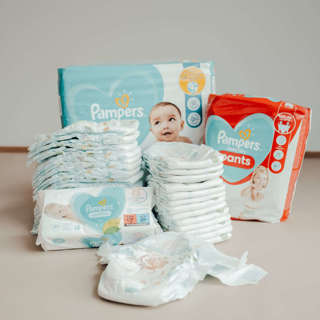 Diapers
Pampers diapers, Pampers Sensitive wipes and Naïf care products.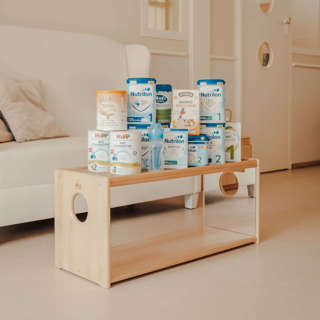 Bottle feeding
Most types of bottle feeding are available. If you have a different wish, we will do our best to order it.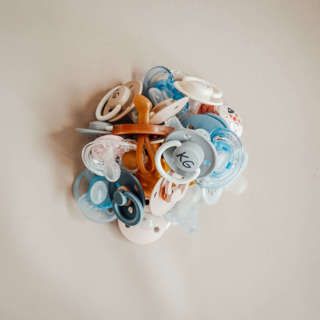 Teats & bottles
In terms of brands off teats, bottles and sleeping bags, we follow the wishes of the parent as much as possible
LRK number and inspection report GGD
Opening hours
Monday to Friday: from 7:30 am to 6:30 pm
Meet some of our team members
Frequently asked questions
When do I need to register for childcare?
To increase the chances of securing a spot, we recommend enrolling your child as soon as possible at our childcare. We take your preferences into account during our planning and strive to fulfill your wishes to the best of our ability.
How likely is it that I will be given a place?
That depends on various factors including preferred days, how many days you need, and how flexible you are. For example, the likelihood of a placement becoming available for one day is greater than three or four days becoming available in one go. The more flexible you are as a parent, the greater the likelihood that we will be able to offer you a place.
When will I hear whether there is a place?
If you're seeking a place quickly, we'd be happy to look at the options available in our schedule. At the busier locations, we often work approximately four months ahead, so it can take some time before you hear from us. If there's a waiting list, we rely on cancellations/schedule changes for new places to become available.

Are you pregnant and looking for a place in the longer term? We have horizontal groups at Kindergarden and this affects how far ahead we can plan. Horizontal means that children move on to the next group at a certain time. As we take a child's development and age and the days that a child spends at the daycare center into account, we plan four to six months ahead, depending on how busy the center is. A schedule can also change a lot. Factors that influence this include registration of siblings (they are given priority), schedule changes for children who already have a placement (switching days or increasing the number of days), and cancellations.