Welcome to our bright and vibrant preschool! The central hall is where our parents like to get together and catch up with other parents – there's always a coffee-to-go for you to grab and enjoy. As in the Scandinavian countries, we provide the opportunity for your baby to sleep outside (obviously subject to your approval). We have a set of rules especially for sleeping outdoors – and we provide the green and pleasant backdrop to make the experience as enjoyable as possible.

We tend to promote self-reliance and independence among our younger and older toddlers, and in the "sleep theater" they're all given their own mattress in their own dedicated space in the room. Our two outdoor areas – the yard and the roof terrace – are designed to encourage children to embark on a journey of discovery and exploration. We have a sensory path, a mud kitchen, a teepee for climbing, and a play track to stimulate children's motor skills.

You will find us right across from the playground, in a family-friendly neighborhood. With the Oude Haagweg right around the corner, there are excellent mass transit connections to our location. You can also park outside the building.

In this location you will find Kindergarden Appelgaard
Baby garden

Babies can enjoy the fresh air in complete safety in their own sheltered baby garden area. And the older children can play hide-and-seek to their heart's content in the willow tunnel or in the sandpit, or race around on small bicycles or carts.

Outside sleeping for babies

Taking our cue from the Scandinavian child-rearing model, children also sleep outside: really healthy! Sleeping outdoors has many advantages including fewer colds and children sleep more peacefully, deeper and for longer.

Older toddlers

Our older toddler group focuses on each toddler's specific developmental needs, helping to prepare them for elementary school. We aim to promote self-reliance and challenge them to do as much for themselves as possible, which is really useful when they start elementary school.

Toddler yoga

Exercise is important, which is why we offer weekly toddler yoga. This develops a good way of moving. We also practice keeping balance and we develop their fine and gross motor skills. They simply love it!
Prev
Next
Horizontal groups
Every child lives in a world where everything impresses – and everything has an impact. That is why we work with horizontal groups at our locations.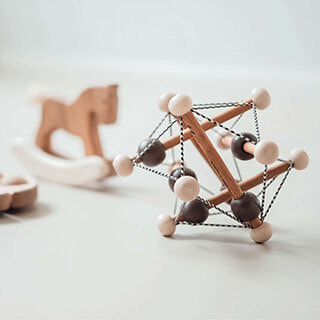 2 Babygroups
0 - 2 year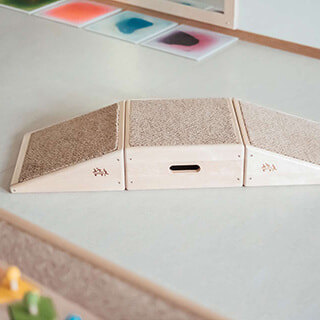 1 Infant group
1 - 3 year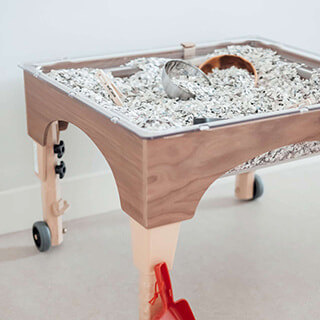 2 Toddler groups
2 - 4 year
1 Older toddler group
2 - 4 year
Review from a parent
Kindergarden Appelgaard is a fantastic daycare center that my daughter loves going to.
It's in a great location with light rooms, a spacious garden, caring staff, and lots of sustainable toys.
A huge advantage is that the children are given a healthy, hot meal for lunch and healthy snacks. I highly recommend Kindergarden Appelgaard to everyone.
Fenna van der Boom
Mother of Milou (2 years)
Rates 2023
Rate per hour:
€ 10,38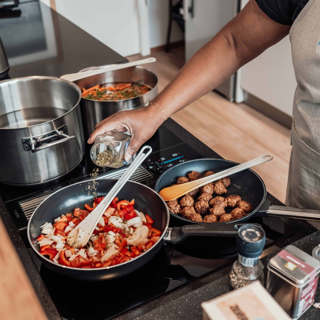 Hot lunch
Freshly and warmly prepared lunch and baby snacks.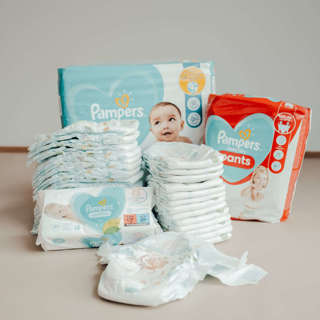 Diapers
Pampers diapers, Pampers Sensitive wipes and Naïf care products.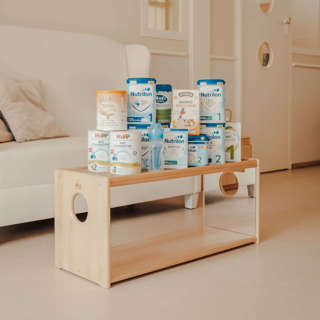 Bottle feeding
Most types of bottle feeding are available. If you have a different wish, we will do our best to order it.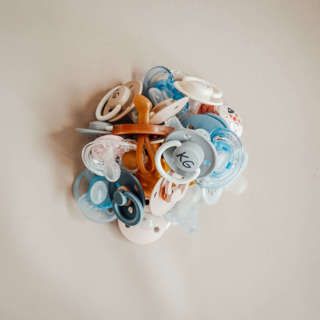 Teats & bottles
In terms of brands off teats, bottles and sleeping bags, we follow the wishes of the parent as much as possible
LRK number and inspection report GGD
Opening hours
Monday to Friday: from 7:30 am to 6:30 pm
Meet some of our team members
Frequently asked questions
When do I need to register for childcare?
To increase the chances of securing a spot, we recommend enrolling your child as soon as possible at our childcare. We take your preferences into account during our planning and strive to fulfill your wishes to the best of our ability.
How likely is it that I will be given a place?
That depends on various factors including preferred days, how many days you need, and how flexible you are. For example, the likelihood of a placement becoming available for one day is greater than three or four days becoming available in one go. The more flexible you are as a parent, the greater the likelihood that we will be able to offer you a place.
When will I hear whether there is a place?
If you're seeking a place quickly, we'd be happy to look at the options available in our schedule. At the busier locations, we often work approximately four months ahead, so it can take some time before you hear from us. If there's a waiting list, we rely on cancellations/schedule changes for new places to become available.

Are you pregnant and looking for a place in the longer term? We have horizontal groups at Kindergarden and this affects how far ahead we can plan. Horizontal means that children move on to the next group at a certain time. As we take a child's development and age and the days that a child spends at the daycare center into account, we plan four to six months ahead, depending on how busy the center is. A schedule can also change a lot. Factors that influence this include registration of siblings (they are given priority), schedule changes for children who already have a placement (switching days or increasing the number of days), and cancellations.