If you visit our location, you may well come across pheasants scurrying across the grass – they too enjoy the calm and spaciousness of our fabulous daycare. Our entrance, with its stairwell and natural stone floor, will beckon you to take a look around our various sections. You'll probably notice that we use hanging cradles in our infant group: this helps them adjust to the scents and sounds there and familiarize themselves with this part of the building.

We challenge our older toddlers to do as many things on their own as possible and increase their self-reliance and independence, which will benefit them when they start attending elementary school. We have two groups for older toddlers at our location, which means we can allow more new children to enter our program more regularly than when there's only one group, as is the case at many other locations.

With their adventurous natures, our kids are always delighted to head outdoors: our infants, toddlers, and the children from the afterschool daycare each have their own yard to play in. The infant garden is directly connected to their section of the building and is covered with artificial grass, while the other yards have natural grass. We've got toys, accessories, and play equipment for every type of activity, including a bike track, sandbox, shading covers, a vegetable garden, and so on.

We are located in Utrecht's Leidsche Rijn district, with easy connections to the A2 and A12 highways. We are easy to access by car and provide complimentary parking spaces.

In this location you will find Kindergarden 't Zand
English lessons

Young children's ears are incredibly receptive to the sounds of other languages. We grasp this opportunity every week so our toddlers get to know English through play. We use our hand puppets Benny and Bella for this.

Large discovery garden

Our shady garden really invites children to start discovering and playing. There's a screened area for the babies, which means that the infants and toddlers can play to their heart's content in their own garden on the discovery path, the bicycle circuit and practice balancing on the halved car tires.

Older toddlers

Our older toddler group focuses on each toddler's specific developmental needs. We aim to promote self-reliance and challenge them to do as much for themselves as possible, as that will be really useful when they start school!

Toddler yoga

Exercise is important, which is why we offer weekly toddler yoga. This develops a good way of moving. We also practice keeping balance and we develop their fine and gross motor skills. They simply love it!
Prev
Next
Horizontal groups
Every child lives in a world where everything impresses – and everything has an impact. That is why we work with horizontal groups at our locations.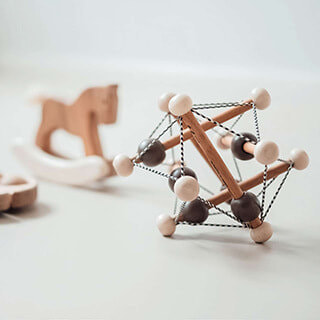 3 Babygroups
0 - 2 year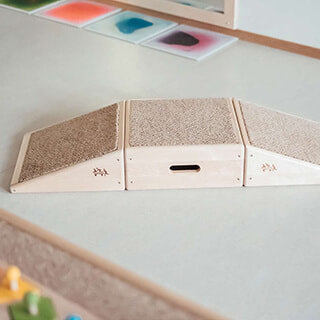 2 Infant groups
1 - 3 year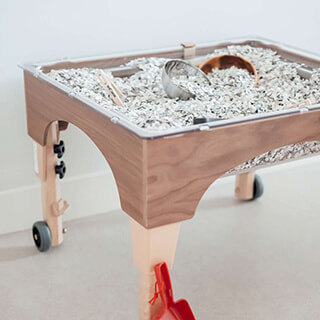 2 Toddler groups
2 - 4 year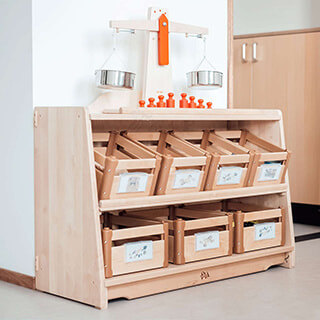 2 Older toddler groups
3+ year
We think Kindergarden 't Zand simply has it all. The location is stunning; the building is already a picture and the spacious garden is amazing! All the staff working there are professional and caring and they communicate so openly. You receive updates throughout the day via the parent app, which is great! The fresh, hot lunch is also a brilliant plus point. I feel so confident in leaving our two children there and know that they'll have a great day.
Wendy van der Vorst
Mother of Stijn en Romy (1 en 3 years)
Rates 2021
Rate per hour:
€ 9,52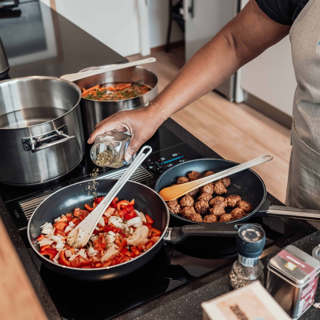 Hot lunch
Freshly and warmly prepared lunch and baby snacks.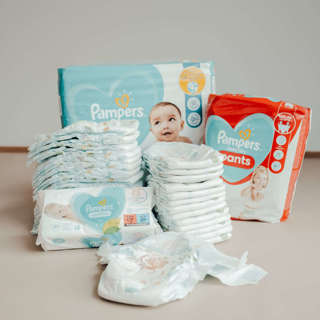 Diapers
Pampers diapers, Pampers Sensitive wipes and Naïf care products.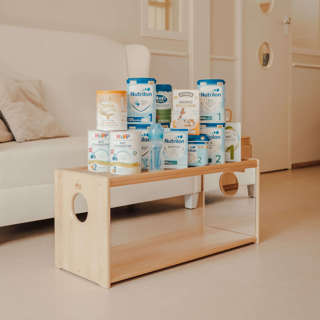 Bottle feeding
All types of bottle feeding, from Nutrilon to own brand to anti-allergens.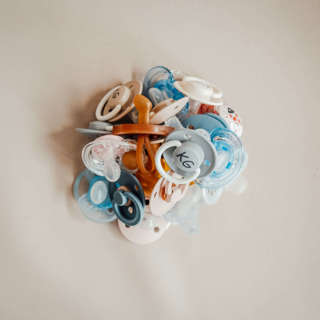 Teats & bottles
All brands of teats, bottles and sleeping bags. We follow the wishes of the parent.
LRK number and inspection report GGD
Opening hours
Monday to Friday: from 7:30 am to 6:30 pm
Frequently asked questions
Do you work with waiting lists?
At most centres we work with waiting lists because all places are currently filled. To make a new place available to you, we depend on cancellations or changes to the schedule. This makes it very difficult to estimate how long it will take before placement opportunities arise. We offer places based on the registration date.

We work with two types of waiting lists:
a priority waiting list for brothers and sisters and for requests for extra days from already placed children

a general one for children who have not yet been placed at Kindergarden.
When do I have to register for the waiting list?
We advise you to register your child as soon as possible to increase the chance of a place. We take your wish into account in the planning and of course do our very best to mean something to you.
What are the chances that I will get a place?
That depends on various factors: desired days, how many days it concerns and how flexible you are. For example, a chance of a place for 1 day is greater than for 3 or 4 days in one go. The more flexible you are as a parent, the greater the chance that we can make you an offer.