We look forward to welcoming you at our elegant canal house, with its intimate and homely feel, spacious hallway and a kitchen that is, as the saying goes, the "heart of our home." All our beautifully designed rooms have a warm and homelike feel, and we've created clearly marked areas for your baby to crawl to and discover various toys and other play products. This familiarity gives them a sense of comfort and security. We've also made a point of restricting the number of stimuli in these corners, so as to prevent your child from getting too distracted and keeping the focus on his or her game.

The section for older toddlers is located at the front of the building and overlooks the celebrated Herengracht canal. The group of children aged 3 and up like to keep an eye out on what's happening on and around the water – that is, if they aren't fully engrossed in the age-appropriate activities and toys we give them.

The section of the building reserved for younger and older toddlers overlooks our yard, where you can see and hear birds in the large magnolia tree (which happens to be an excellent way to teach city kids about the magic of the change of seasons). We have a separate section for infants, where they can play with a sensory board complete with brushes, mirrors, and other educational items to help them develop their fine motor skills. Our sandbox is where we like to pretend-bake delicious "sand cookies."

Our location in central Amsterdam is easily accessible on foot or by bicycle and there's always plenty of room for you to park your bike outside our entrance.

In this location you will find Kindergarden Herengracht
Baby garden

Babies can enjoy the fresh air in complete safety in their own sheltered baby garden area. And the older children can play hide-and-seek to their heart's content in the willow tunnel or in the sandpit, or race around on small bicycles or carts.

Toddler dance

Exercise is important. That's why our instructor gives our toddlers dancing, yoga and gymnastics lessons on a regular basis. The children really love imitating movements while at the same time discovering what their bodies can do.

Older toddler activities

We often make a point of splitting the toddler group so that we can offer activities that are a good match for the children's different developmental phases. For instance, in the morning we start with circle time, to prepare the older toddlers (over 3s) for elementary school. 
Prev
Next
Horizontal groups
Every child lives in a world where everything impresses – and everything has an impact. That is why we work with horizontal groups at our locations.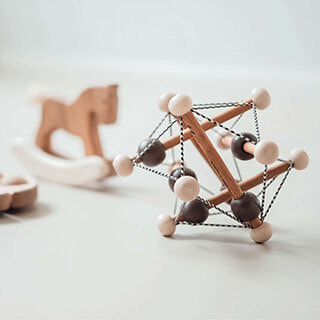 2 Babygroups
0 - 2 year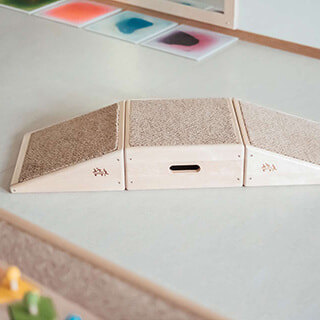 1 Infant group
1 - 3 year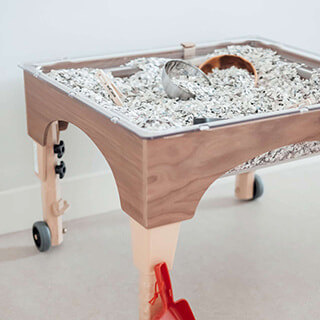 1 Toddler group
2 - 4 year
Review from a parent
After visiting many daycare centers, we ultimately went for this one. Kindergarden Herengracht was by far the best and is certainly the best choice for our young man. I can feel the love, warmth, and professionalism every time I enter the building. I can head off for work secure in the knowledge that I'll be kept informed of the day's activities, photos, sleeping and food via an app. I highly recommend Kindergarden Herengracht to everyone!
Rogier Kruijs
Father of Tymen (1 years)
Rates 2023
Rate per hour:
€ 11,51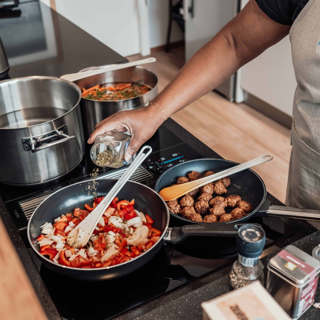 Hot lunch
Freshly and warmly prepared lunch and baby snacks.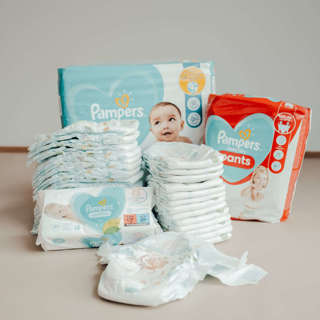 Diapers
Pampers diapers, Pampers Sensitive wipes and Naïf care products.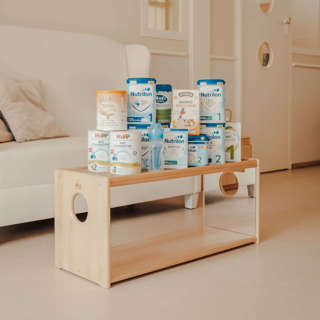 Bottle feeding
Most types of bottle feeding are available. If you have a different wish, we will do our best to order it.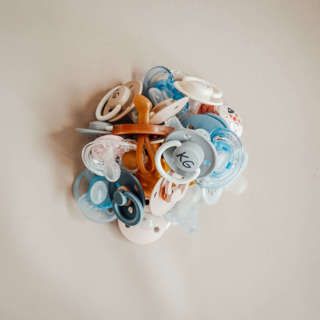 Teats & bottles
In terms of brands off teats, bottles and sleeping bags, we follow the wishes of the parent as much as possible
LRK number and inspection report GGD
Opening hours
Monday to Friday: from 7:30 am to 6:30 pm
Frequently asked questions
Do you have waiting lists?
Many of our locations have waiting lists because many places are currently full. We rely on cancellations or schedule changes to make a new place available for you. This makes it very difficult to estimate how long it will take before placement options come up. We offer places based on the registration date.
We also have two types of waiting lists:
an internal priority waiting list for siblings and for extra days for children who already have a place
a general waiting list for children who do not yet have a place at Kindergarden.
When do I need to register on the waiting list?
To increase the chances of securing a spot, we recommend enrolling your child as soon as possible at our childcare. We take your preferences into account during our planning and strive to fulfill your wishes to the best of our ability.
How likely is it that I will be given a place?
That depends on various factors including preferred days, how many days you need, and how flexible you are. For example, the likelihood of a placement becoming available for one day is greater than three or four days becoming available in one go. The more flexible you are as a parent, the greater the likelihood that we will be able to offer you a place.