Our premises are centrally located in the green Floriande district. We are in the building next to the health center, which also houses the midwife center. Our building is open and light, and offers the children plenty of space. And yet it has such a homely feel that the youngest ones have all the peace and quiet they need.
The children can exercise to their heart's content in our exercise area. We also have lots of great partnerships with various sport and game theme partners. For instance, there are toddler dance and judo lessons for children from 2.5 years of age.
Outdoors, children have more freedom and tend to feel more independent. That's why we designed our garden specifically for this purpose. Each group has its own section of the garden, and even the youngest ones can enjoy the fresh air in their own separate and sheltered area. The children can hide in the garden, join their friends, or just spend time on their own. After all, kids can't keep running around all day, can they?
We are easily accessible from various directions, also for parents and children from outside Hoofddorp.
In this location you will find Kindergarden Floriande
Friends call me Jim

Twice a week the toddlers and preschoolers enjoy some exercise with really challenging materials. Based on magical stories, we stimulate the children's imagination and experience, allowing them to discover the joy of exercise.

Gym

Children like to move a lot, because this is how they discover their bodies through play. We do this every day outside or in bad weather in the enormous gymnasium. So that everyone can always release their energy.

Older toddler activities

For toddlers, we offer toddler plus activities to the oldest toddler. So that we can offer activities that are a good match for the children's different developmental phases. For instance, in the morning we start with circle time, to prepare the older toddlers (over 3s) for elementary school.

Discovery garden

Our large green garden really invites you to explore and play. The playhouse, our bamboo forest or the trail, everything invites a child to explore and play.

Play and relaxation corners

Our baby group(s) have been designed to ensure that every child in the 0 to 2 age range can play and relax in peace and quiet. They can choose from our black and white corner, reading corner, the kitchen unit, the big play mat, or our mirror with tactile tiles.
Prev
Next
Horizontal groups
Every child lives in a world where everything impresses – and everything has an impact. That is why we work with horizontal groups at our locations.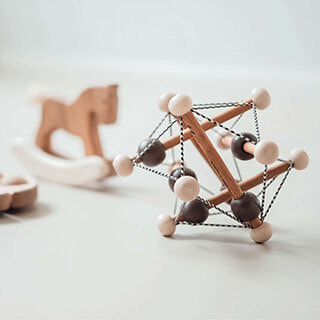 3 Babygroups
0 - 2 year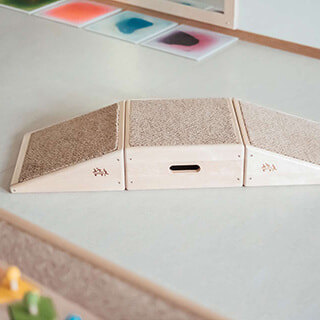 2 Infant groups
1 - 3 year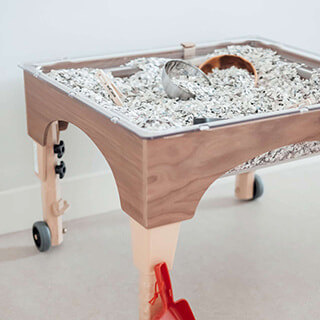 2 Toddler groups
2 - 4 year
2 Older toddler groups
2 - 4 year
Review from a parent
My experience with Kindergarden Floriande is exceptionally positive. My son has been attending the daycare with great joy for over two years. The expert team of childcare professionals organizes enjoyable activities, making me wholeheartedly recommend all parents in the Hoofddorp area to enroll their children here. The friendly and professional team exudes confidence, allowing me to work with peace of mind, knowing that my children will be picked up at the end of the day with a smile.
Karen Oldenhof
Mother of Stijn (3 years)
Rates 2024
Rate per hour:
€ 11,34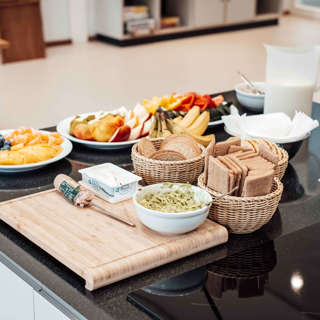 Healthy lunch
Freshly and healthy lunch and baby snacks.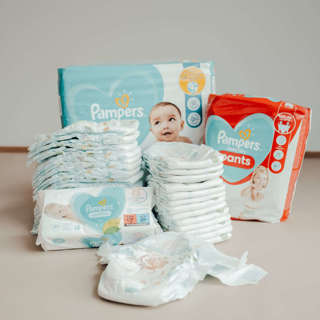 Diapers
Diapers and baby wipes by Pampers and Naty, and Naïf and Sudocrem care products.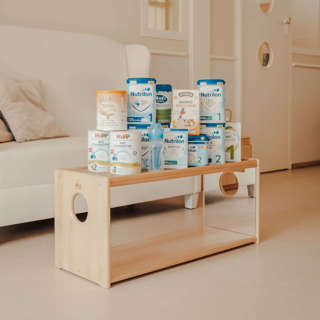 Formula
Follow-up and growing-up formula by Nutrilon, Hipp Bio, Biobim and Pure Goat Company.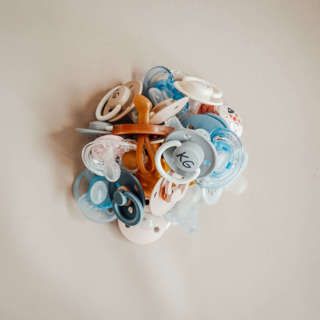 Pacifiers & bottles
Pacifiers and bottles by MAM, Difrax, Bibs, Avent and Dr. Brown.
LRK number and inspection report GGD
Opening hours
Monday to Friday: from 7:30 am to 6:30 pm
Frequently asked questions
When do I need to register for childcare?
To increase the chances of securing a spot, we recommend enrolling your child as soon as possible at our childcare. We take your preferences into account during our planning and strive to fulfill your wishes to the best of our ability.
How likely is it that I will be given a place?
That depends on various factors including preferred days, how many days you need, and how flexible you are. For example, the likelihood of a placement becoming available for one day is greater than three or four days becoming available in one go. The more flexible you are as a parent, the greater the likelihood that we will be able to offer you a place.
When will I hear whether there is a place?
If you're seeking a place quickly, we'd be happy to look at the options available in our schedule. At the busier locations, we often work approximately four months ahead, so it can take some time before you hear from us. If there's a waiting list, we rely on cancellations/schedule changes for new places to become available.

Are you pregnant and looking for a place in the longer term? We have horizontal groups at Kindergarden and this affects how far ahead we can plan. Horizontal means that children move on to the next group at a certain time. As we take a child's development and age and the days that a child spends at the daycare center into account, we plan four to six months ahead, depending on how busy the center is. A schedule can also change a lot. Factors that influence this include registration of siblings (they are given priority), schedule changes for children who already have a placement (switching days or increasing the number of days), and cancellations.