Welcome to our recently remodeled daycare! We're housed in three former private homes, which gives the place a warm, home-away-from-home feel: crispy fresh and brand new. You can get to the sections for our various age ranges by crossing the hall and central kitchen. We have installed adorable little tables and chairs for our infants who've just started crawling, adapted to their stage of development. You'll notice them immediately if you come for a tour!

We tend to promote self-reliance and independence among our younger and older toddlers. For example, the toddlers who still take naps nap in our "sleep theater," where they each have their own dedicated place on their own mattress. Our children have learned to make their own way back to the group as soon as they wake up, where they can dress themselves.

We have a state-of-the-art water studio in our small shed especially for our toddlers, where they can conduct experiments and observe the outcomes through the glass in the walls. We also like to engage in all kinds of crafts around the large table in the studio, together with the other groups. We feel our yard owes its unique charm to its duck pond, and fortunately, we have installed a gate to prevent anyone from falling into the pond and ensure that the ducks can keep swimming at a safe distance.

Many of our parents like the fact that our facility is located on a main road, with the A1 highway being literally just around the corner.

In this location you will find Kindergarden Lambertus Hortensiuslaan
Discovery garden

Our shady garden really invites children to start discovering and playing, so we do that every day. Moreover, our garden safely borders a pond with ducks and these are a real attraction for many children.

Sleep theaters

One of our aims is to promote infant and toddler self-reliance. For example, the toddlers who still take naps do so in our "sleep theater," where they each have their own dedicated place on their own mattress. And when they wake up we encourage them to get dressed themselves.

Water studio

We have a real "water studio" in a separate room. Here, we can watch the flowing water with the children through a glass wall. We also use the space for arts and craft activities with smaller groups.
Prev
Next
Horizontal groups
Every child lives in a world where everything impresses – and everything has an impact. That is why we work with horizontal groups at our locations.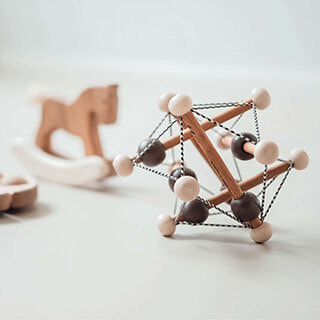 2 Babygroups
0 - 2 year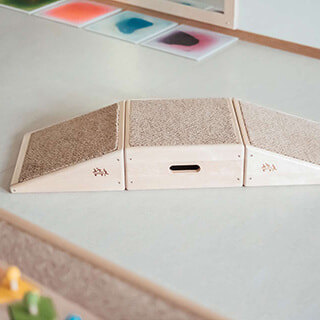 1 Infant group
1 - 3 year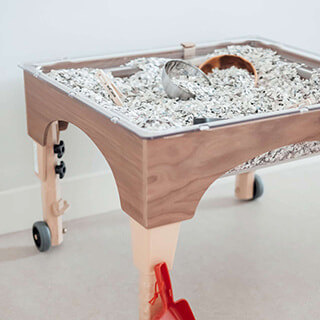 1 Toddler group
2 - 4 year
1 Older toddler group
3+ year
Review from a parent
Our daughter has been attending Kindergarden Naarden for over a year. I highly recommend this childcare center. All the staff are really warm and friendly and they're outstanding professionals. Our daughter really enjoys going to the daycare center each time and has already made lots of friends. Another plus point is that they make a fresh, hot lunch for the children every day.
Roy Segaar
Father of Nina (2 years)
Rates 2023
Rate per hour:
€ 10,94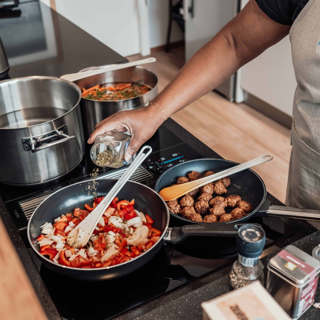 Hot lunch
Freshly and warmly prepared lunch and baby snacks.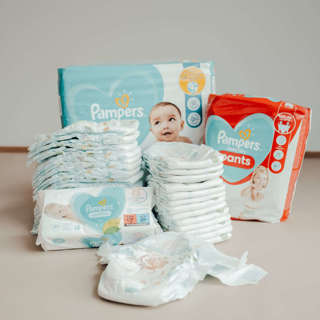 Diapers
Pampers diapers, Pampers Sensitive wipes and Naïf care products.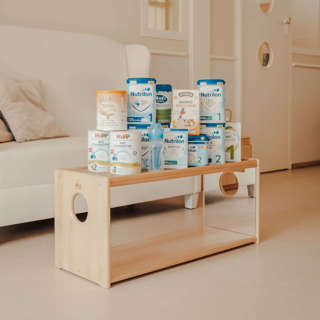 Bottle feeding
Most types of bottle feeding are available. If you have a different wish, we will do our best to order it.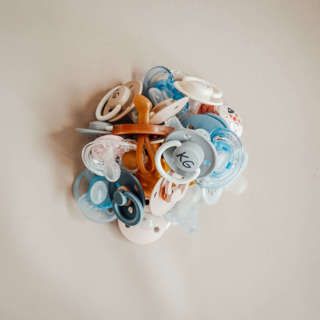 Teats & bottles
In terms of brands off teats, bottles and sleeping bags, we follow the wishes of the parent as much as possible
LRK number and inspection report GGD
Opening hours
Monday to Friday: from 7:30 am to 6:30 pm
Meet some of our team members
Frequently asked questions
Do you have waiting lists?
Many of our locations have waiting lists because many places are currently full. We rely on cancellations or schedule changes to make a new place available for you. This makes it very difficult to estimate how long it will take before placement options come up. We offer places based on the registration date.
We also have two types of waiting lists:
an internal priority waiting list for siblings and for extra days for children who already have a place
a general waiting list for children who do not yet have a place at Kindergarden.
When do I need to register on the waiting list?
To increase the chances of securing a spot, we recommend enrolling your child as soon as possible at our childcare. We take your preferences into account during our planning and strive to fulfill your wishes to the best of our ability.
How likely is it that I will be given a place?
That depends on various factors including preferred days, how many days you need, and how flexible you are. For example, the likelihood of a placement becoming available for one day is greater than three or four days becoming available in one go. The more flexible you are as a parent, the greater the likelihood that we will be able to offer you a place.