You'll enjoy our light, bright, and welcoming daycare space (all at one level), with its large rooms and shared hallway, where we organize all sorts of activities. In our infant group, we'll encourage your child to set out and explore – for example, in our black-and-white corner, which we designed especially for our youngest infants, because they view the contrast between these two shades the sharpest during the first few months of life.

We offer every Thursday gym classes for our younger and older toddlers, so they can discover the world around them through movement and exercise. Gym stimulates their motor skills. They also attend music lessons and cooking classes, taught by our very own domestic help. Our children use the communal hallway for everything from scrambling and clambering to looking after our plants and snails.

Outdoor play is healthy for children, and we let them run around outdoors in our newly designed yard whenever the weather allows it. Did you know that children tend to learn and play differently indoors than they do outdoors? All the features in our yard are designed to encourage this creative outdoor play, ranging from a bike track to a living willow tunnel for hiding to a vegetable garden, where they are introduced to the wonders of nature.

We are located in Zeist's town center – right in the friendly heart of our community!

In this location you will find Kindergarden Hortensialaan
Baby garden

Babies can enjoy the fresh air in complete safety in their own sheltered baby garden area. And the older children can play hide-and-seek to their heart's content in the willow tunnel or in the sandpit, or race around on small bicycles or carts.

Music lessons

We offer our children weekly music lessons. It's especially important for the youngest children, as music helps them interact socially and builds confidence.

Toddler gymnastics

Toddlers love exercise, as this enables them to discover their bodies through play. That's why we do this every Thursday with them during our toddler gymnastics. We use stories to get the children moving and challenge them to make their own contributions.

Older toddlers

Our older toddler group focuses on each toddler's specific developmental needs. We aim to promote self-reliance and challenge them to do as much for themselves as possible, as that will be really useful when they start school!
Prev
Next
Horizontal groups
Every child lives in a world where everything impresses – and everything has an impact. That is why we work with horizontal groups at our locations.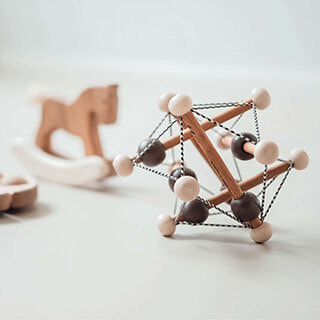 1 Baby group
0 - 2 year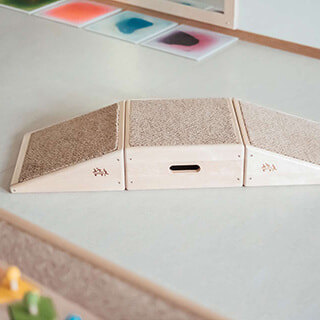 1 Infant group
1 - 3 year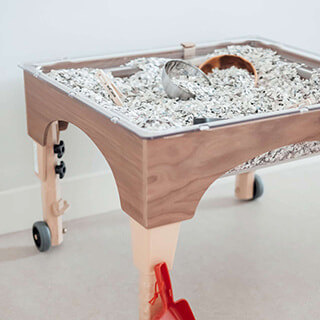 1 Toddler group
2 - 4 year
1 Older toddler group
3+ year
Review from a parent
Kindergarden Hortensialaan is the place where my son feels really at home and enjoys playing with his friends. All the professional staff offer lots of different activities throughout the day and he comes home with so many enthusiastic stories. The reports with photos of each day are also great to read and see via the parent app. I'm always delighted that I can take a happy and cheerful child back home.
Alize Droste
Mother of Julian (3 years)
Rates 2023
Rate per hour:
€ 10,43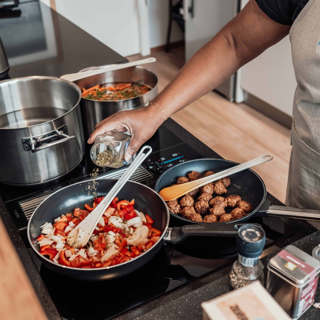 Hot lunch
Freshly and warmly prepared lunch and baby snacks.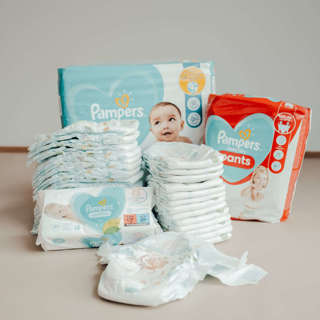 Diapers
Pampers diapers, Pampers Sensitive wipes and Naïf care products.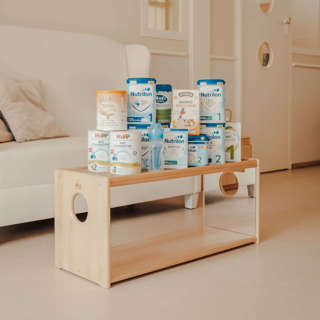 Bottle feeding
Most types of bottle feeding are available. If you have a different wish, we will do our best to order it.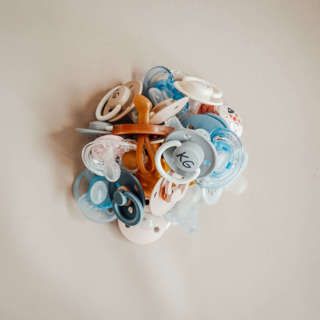 Teats & bottles
In terms of brands off teats, bottles and sleeping bags, we follow the wishes of the parent as much as possible
LRK number and inspection report GGD
Opening hours
Monday to Friday: from 7:30 am to 6:30 pm
Meet some of our team members
Frequently asked questions
When do I need to register for childcare?
To increase the chances of securing a spot, we recommend enrolling your child as soon as possible at our childcare. We take your preferences into account during our planning and strive to fulfill your wishes to the best of our ability.
How likely is it that I will be given a place?
That depends on various factors including preferred days, how many days you need, and how flexible you are. For example, the likelihood of a placement becoming available for one day is greater than three or four days becoming available in one go. The more flexible you are as a parent, the greater the likelihood that we will be able to offer you a place.
When will I hear whether there is a place?
If you're seeking a place quickly, we'd be happy to look at the options available in our schedule. At the busier locations, we often work approximately four months ahead, so it can take some time before you hear from us. If there's a waiting list, we rely on cancellations/schedule changes for new places to become available.

Are you pregnant and looking for a place in the longer term? We have horizontal groups at Kindergarden and this affects how far ahead we can plan. Horizontal means that children move on to the next group at a certain time. As we take a child's development and age and the days that a child spends at the daycare center into account, we plan four to six months ahead, depending on how busy the center is. A schedule can also change a lot. Factors that influence this include registration of siblings (they are given priority), schedule changes for children who already have a placement (switching days or increasing the number of days), and cancellations.